A DECADE'S PORTFOLIO
Blessed are they who earn a livelihood at their calling
SMALL & MIDSIZE Currently Selected
5D & BEYOND TABLET APP EXCERPTS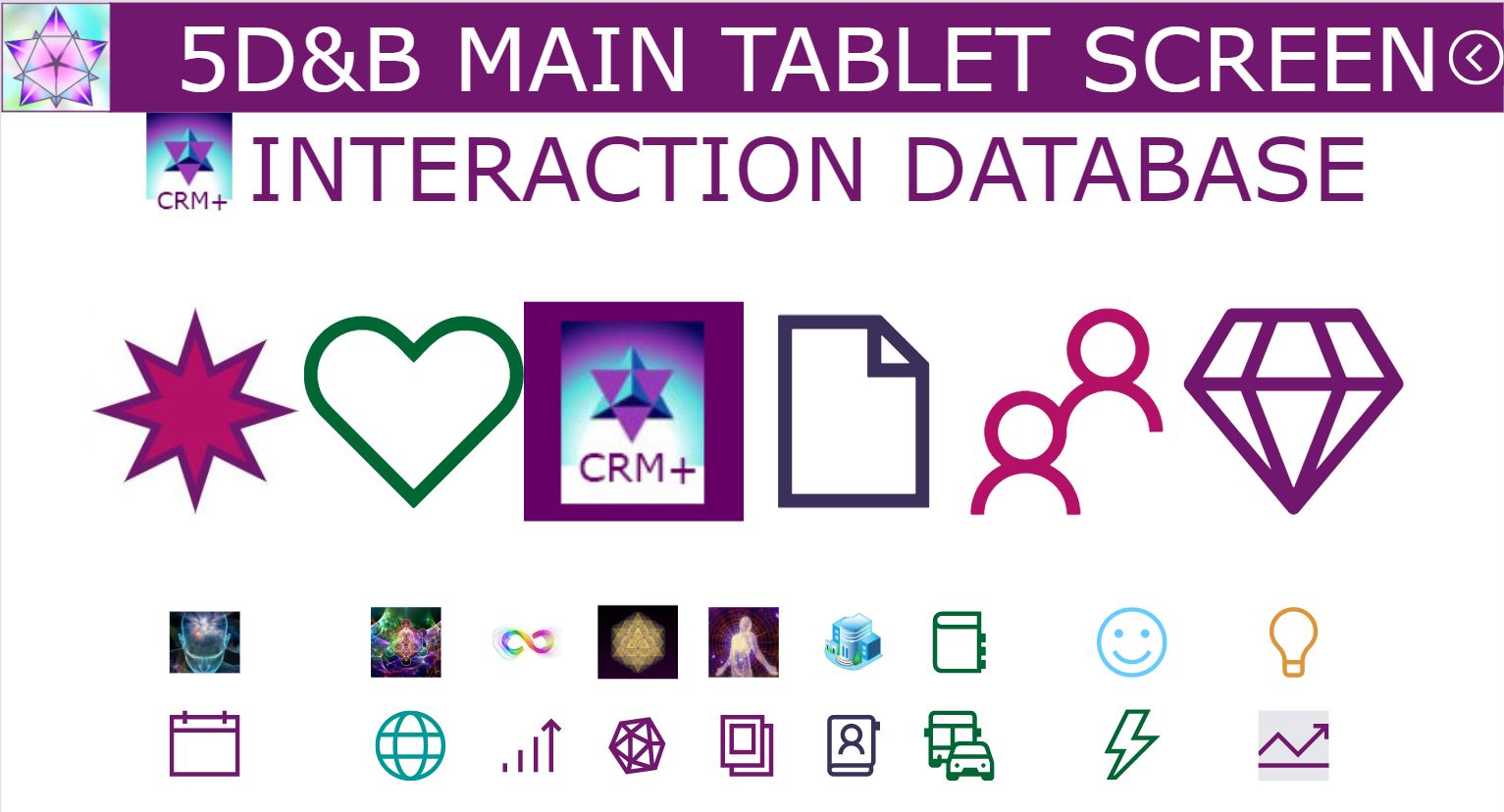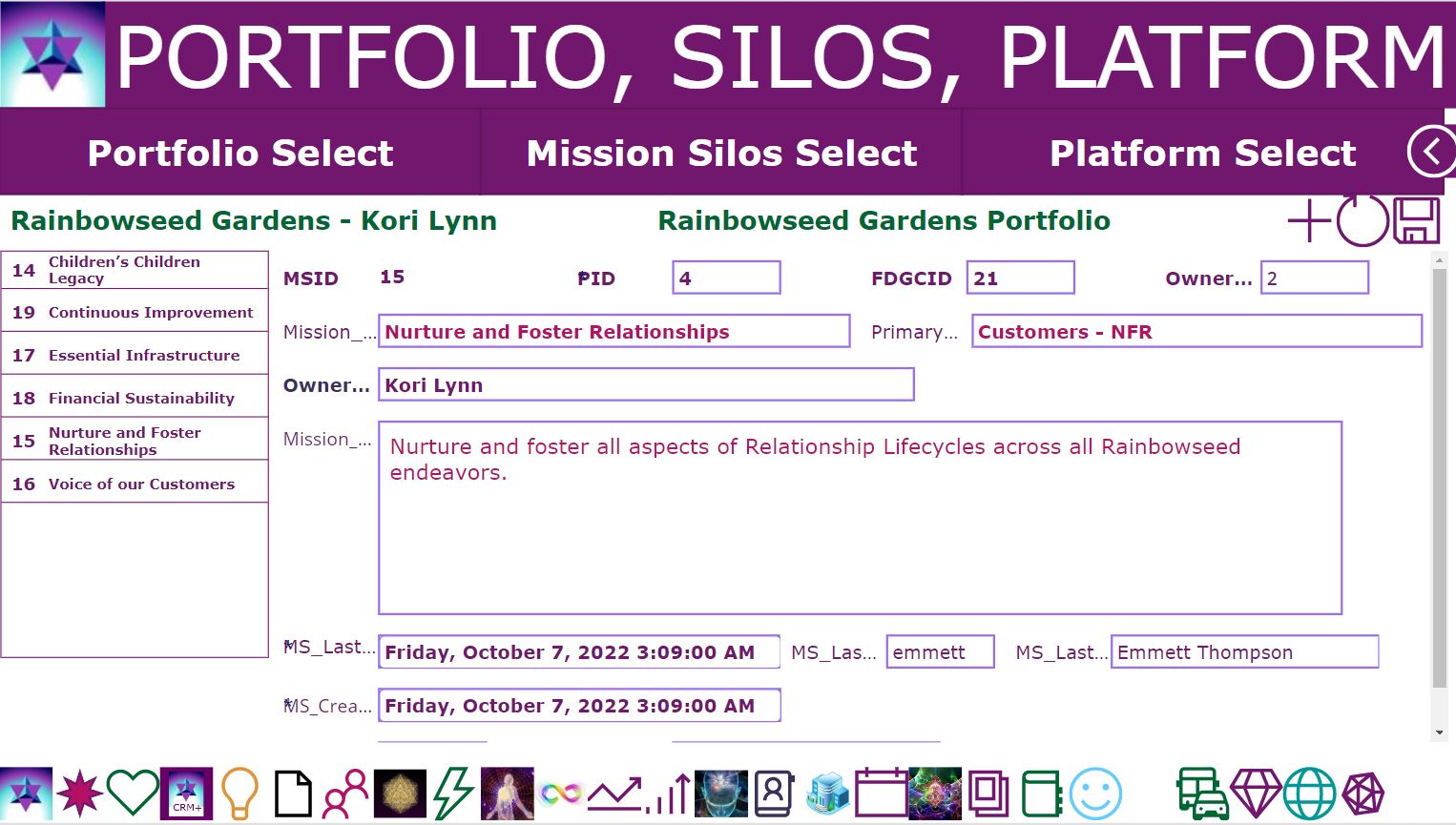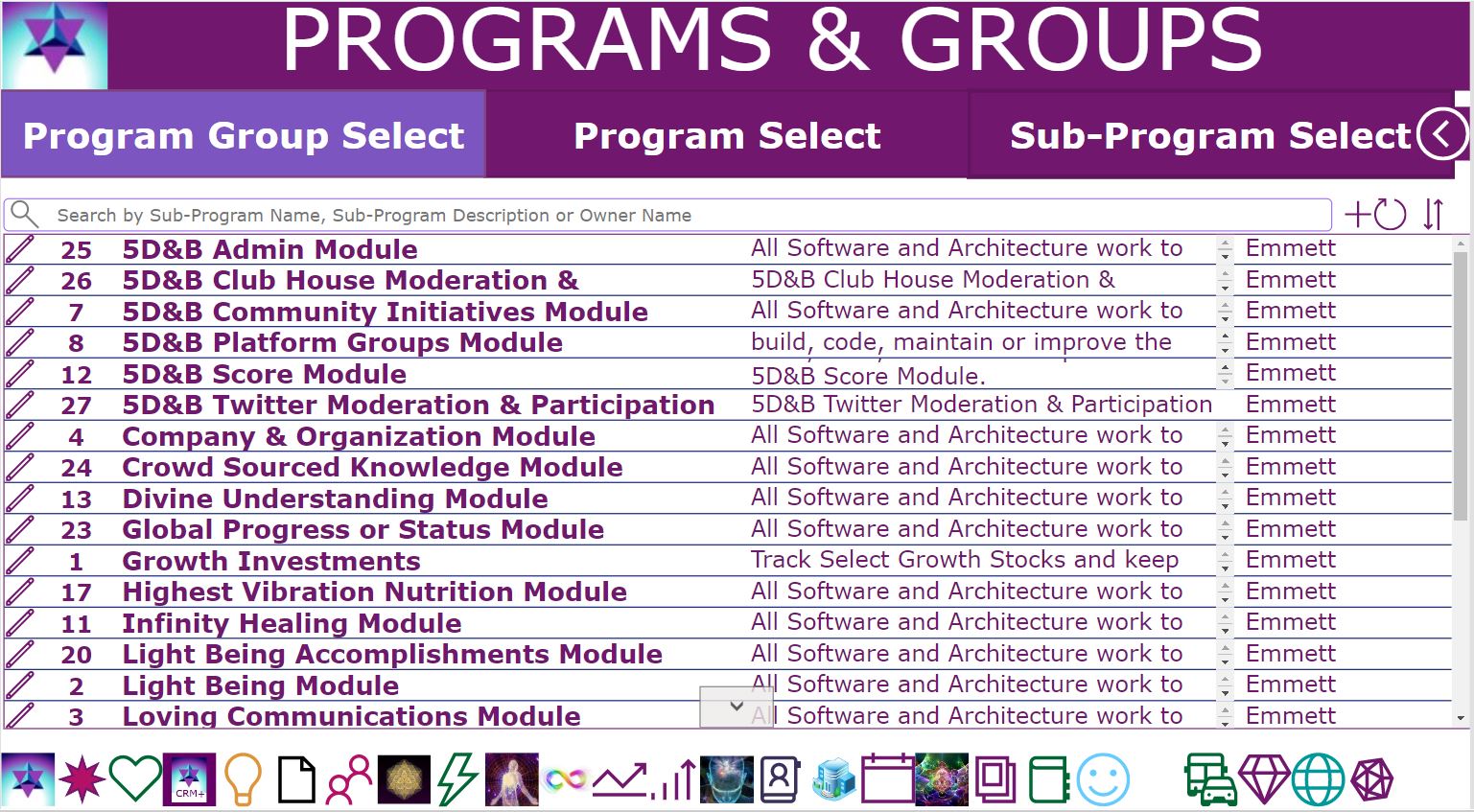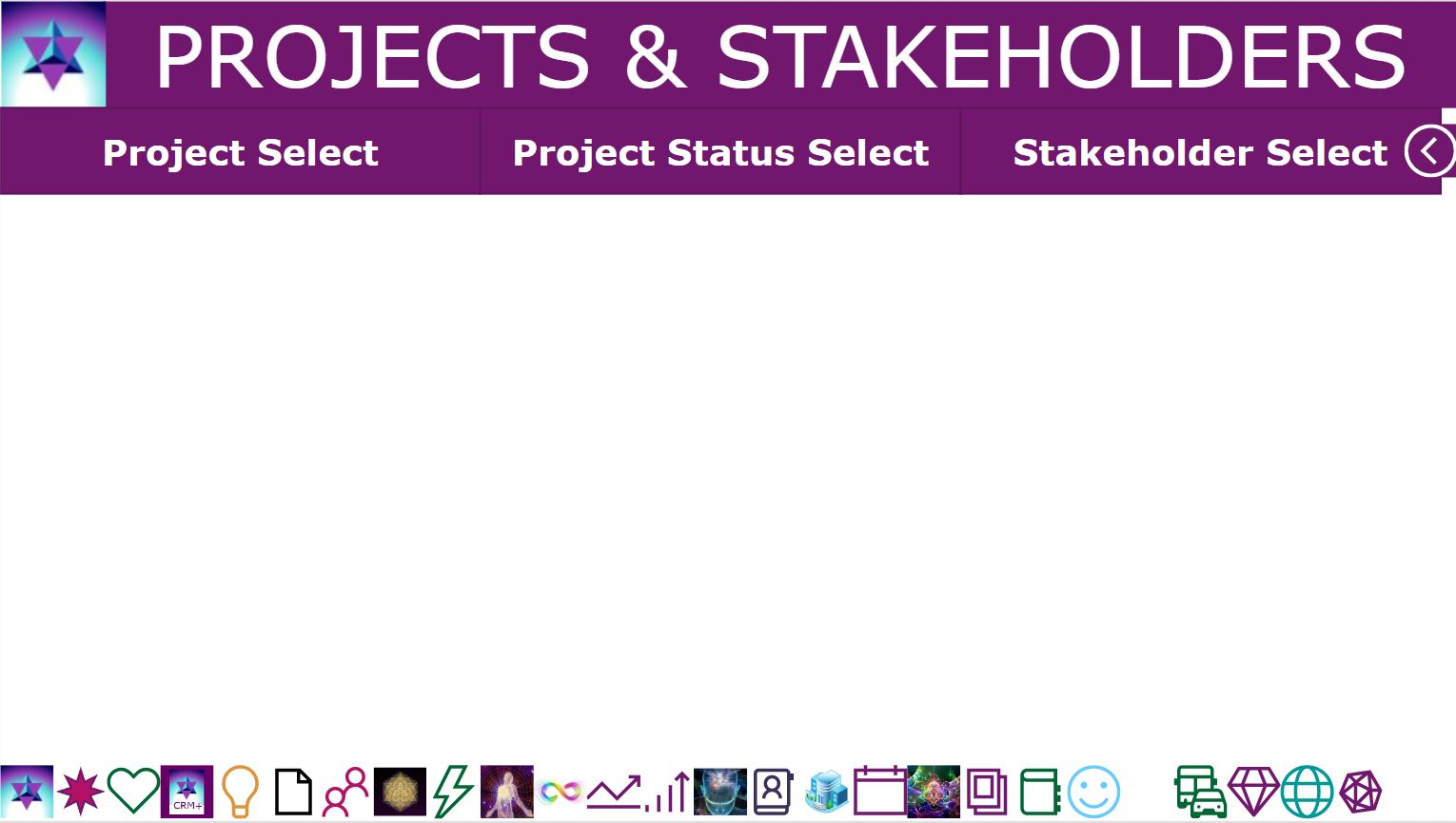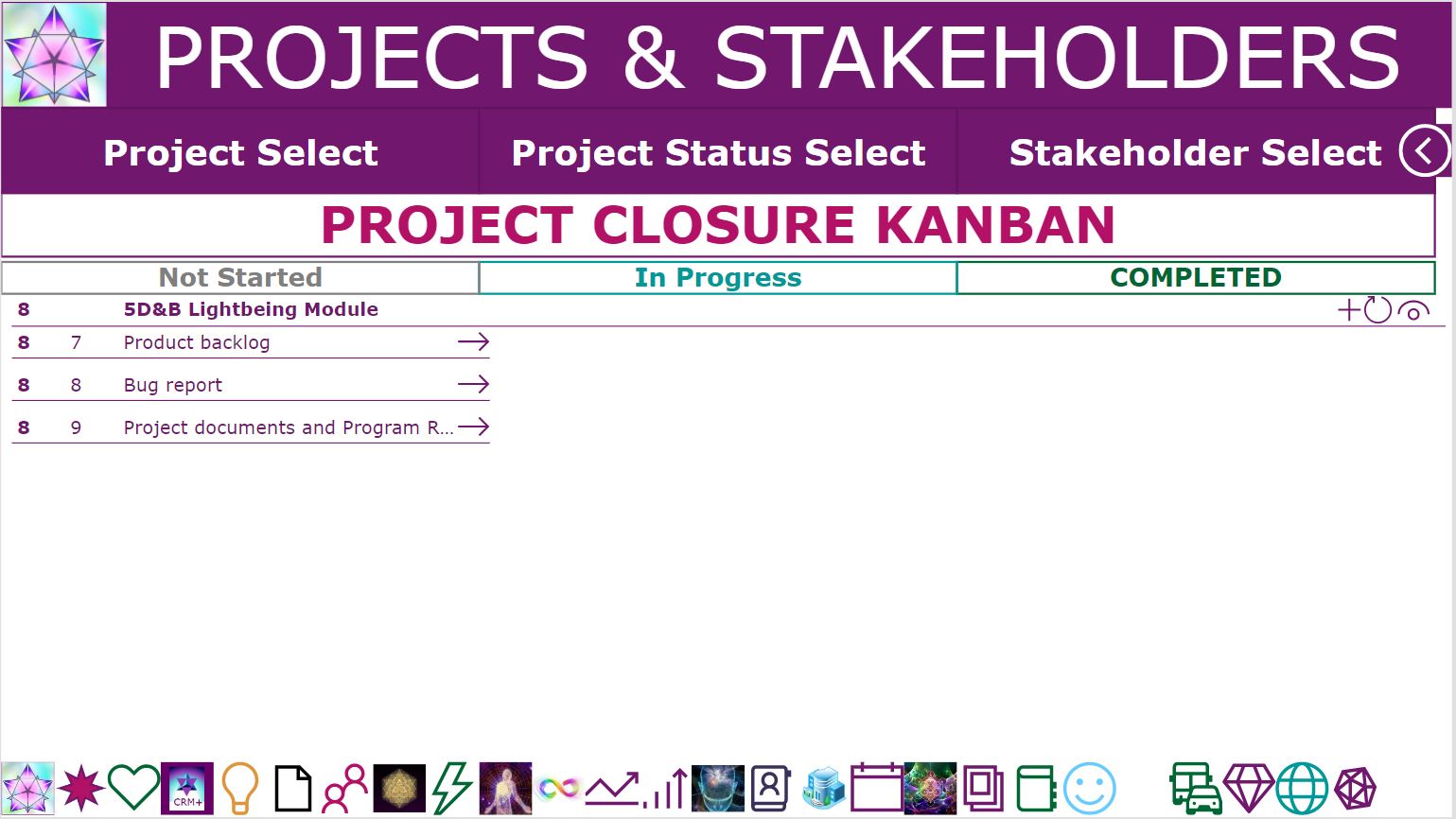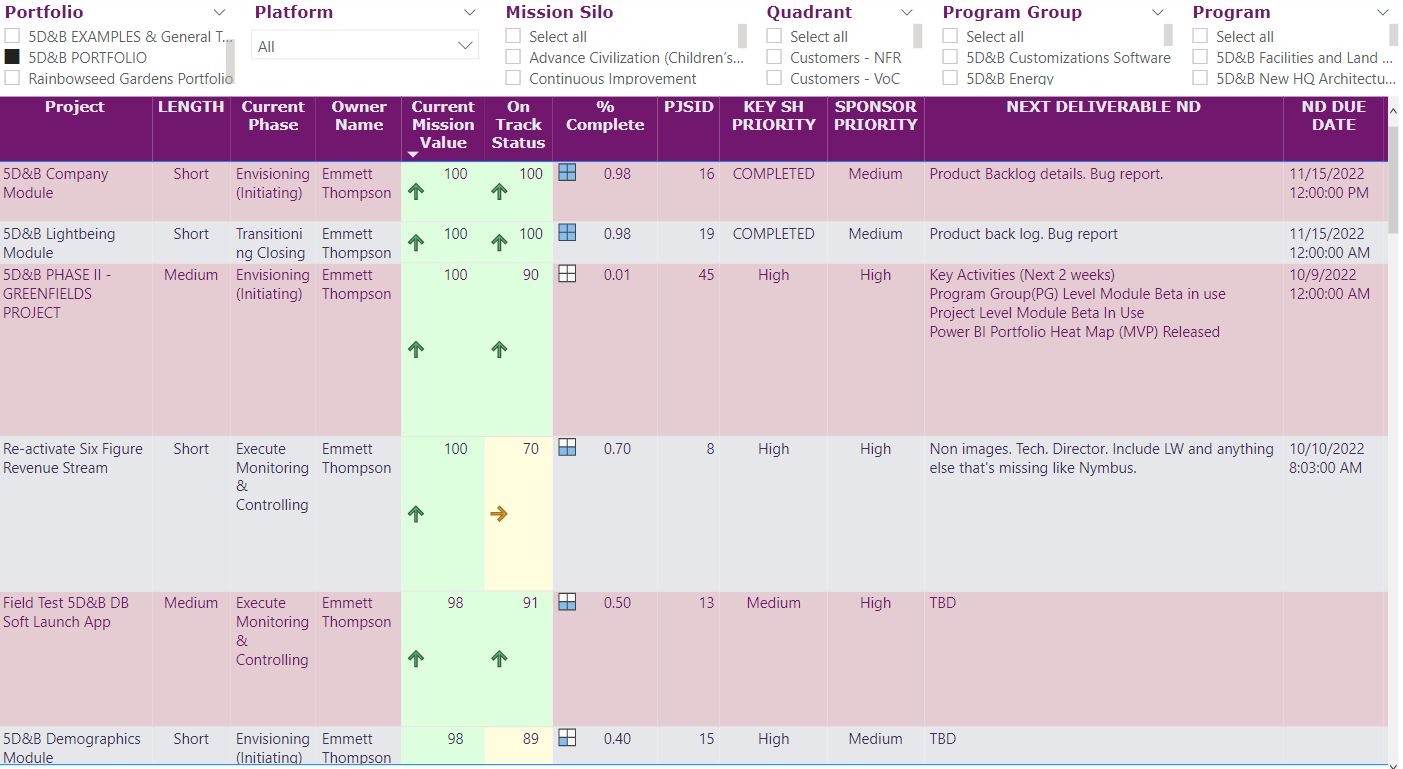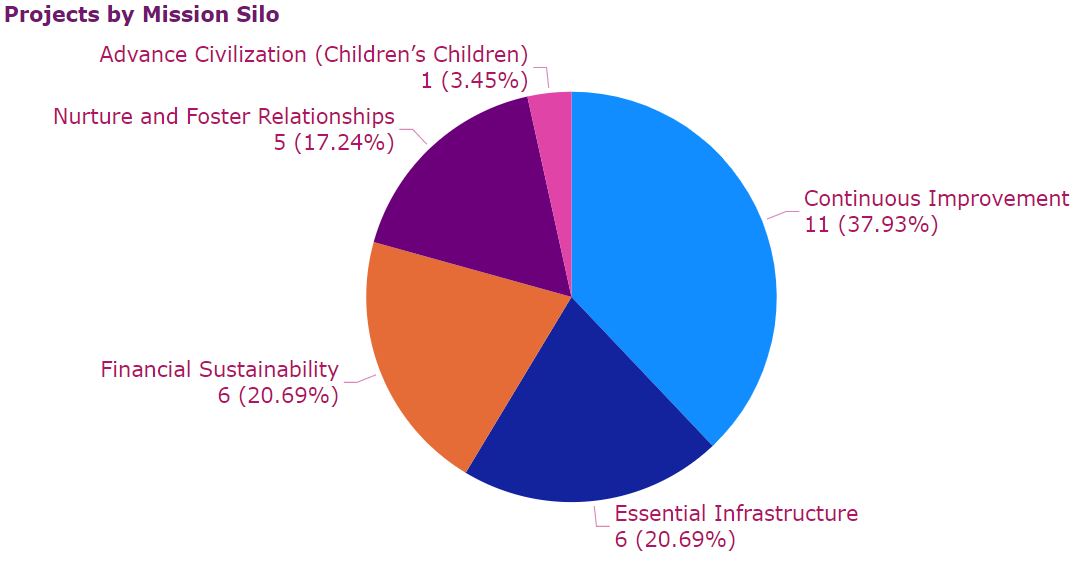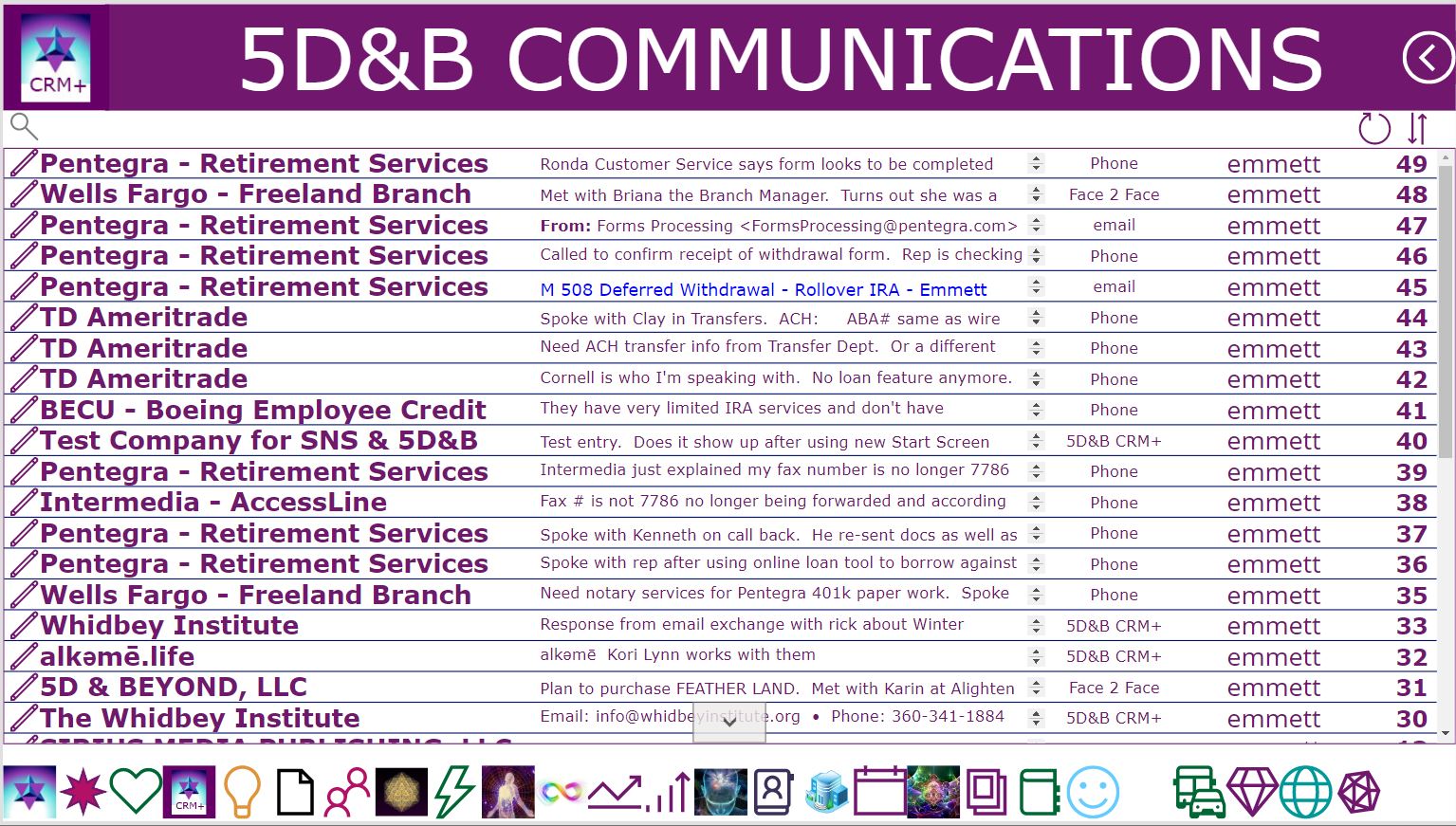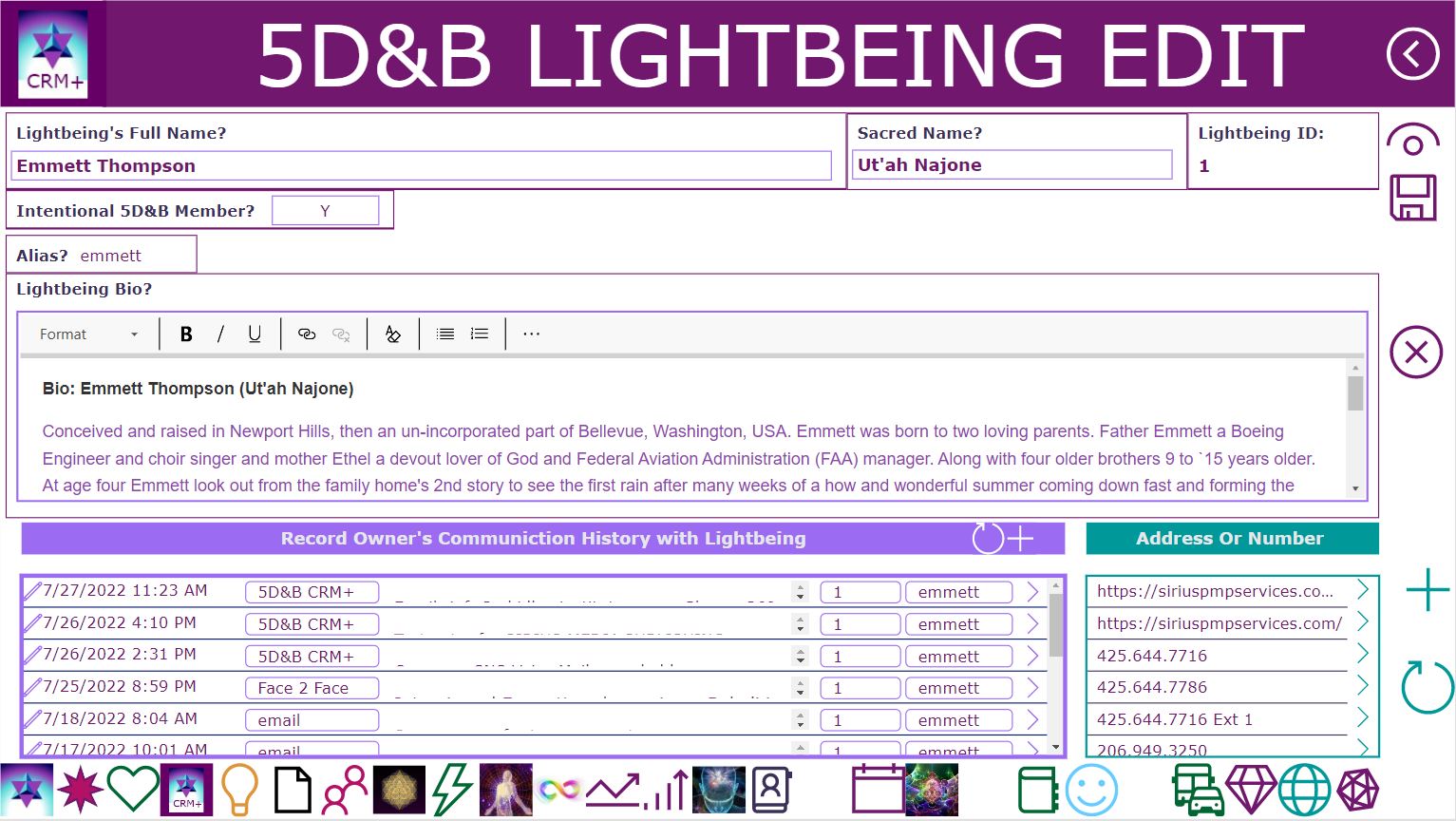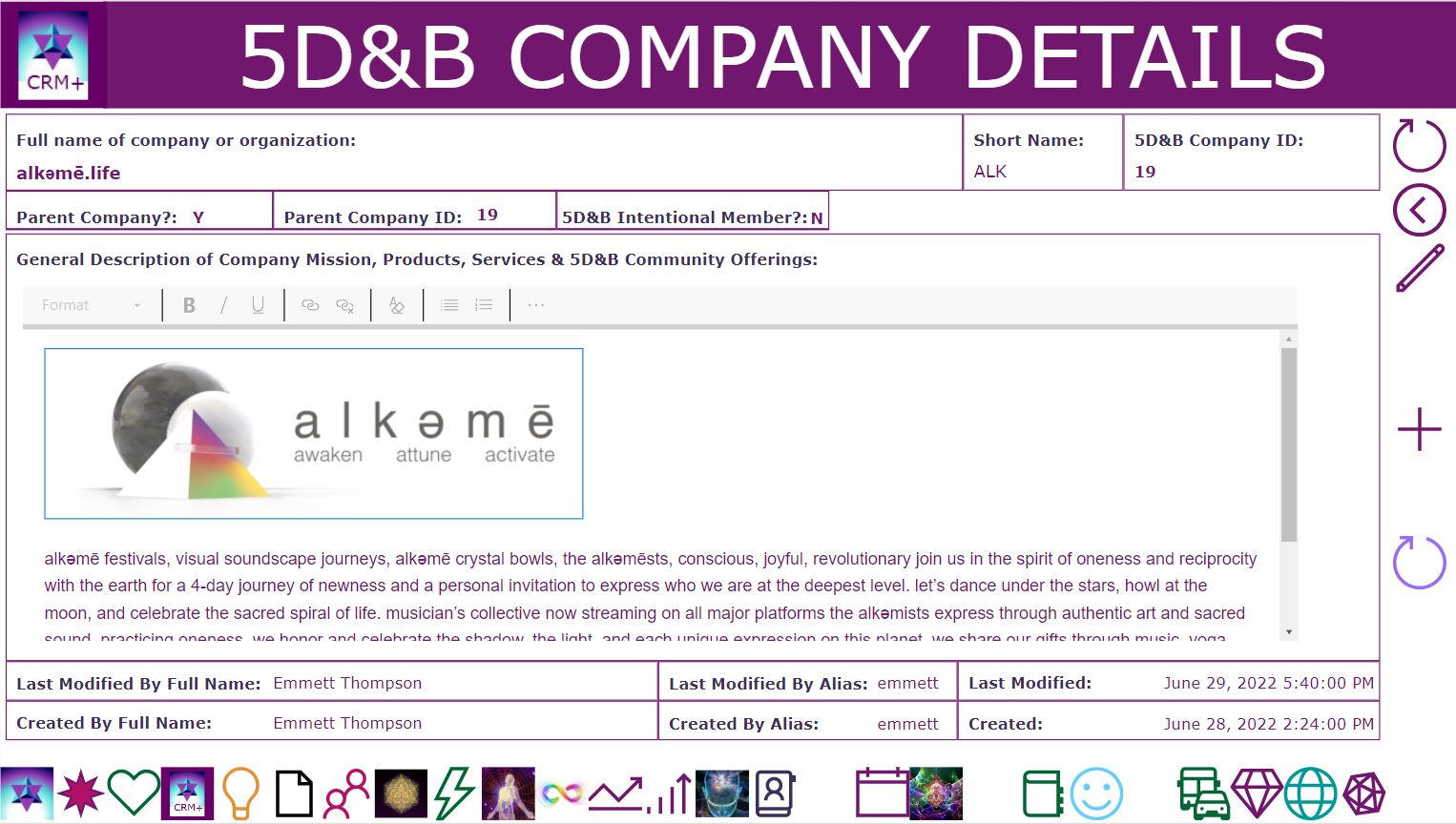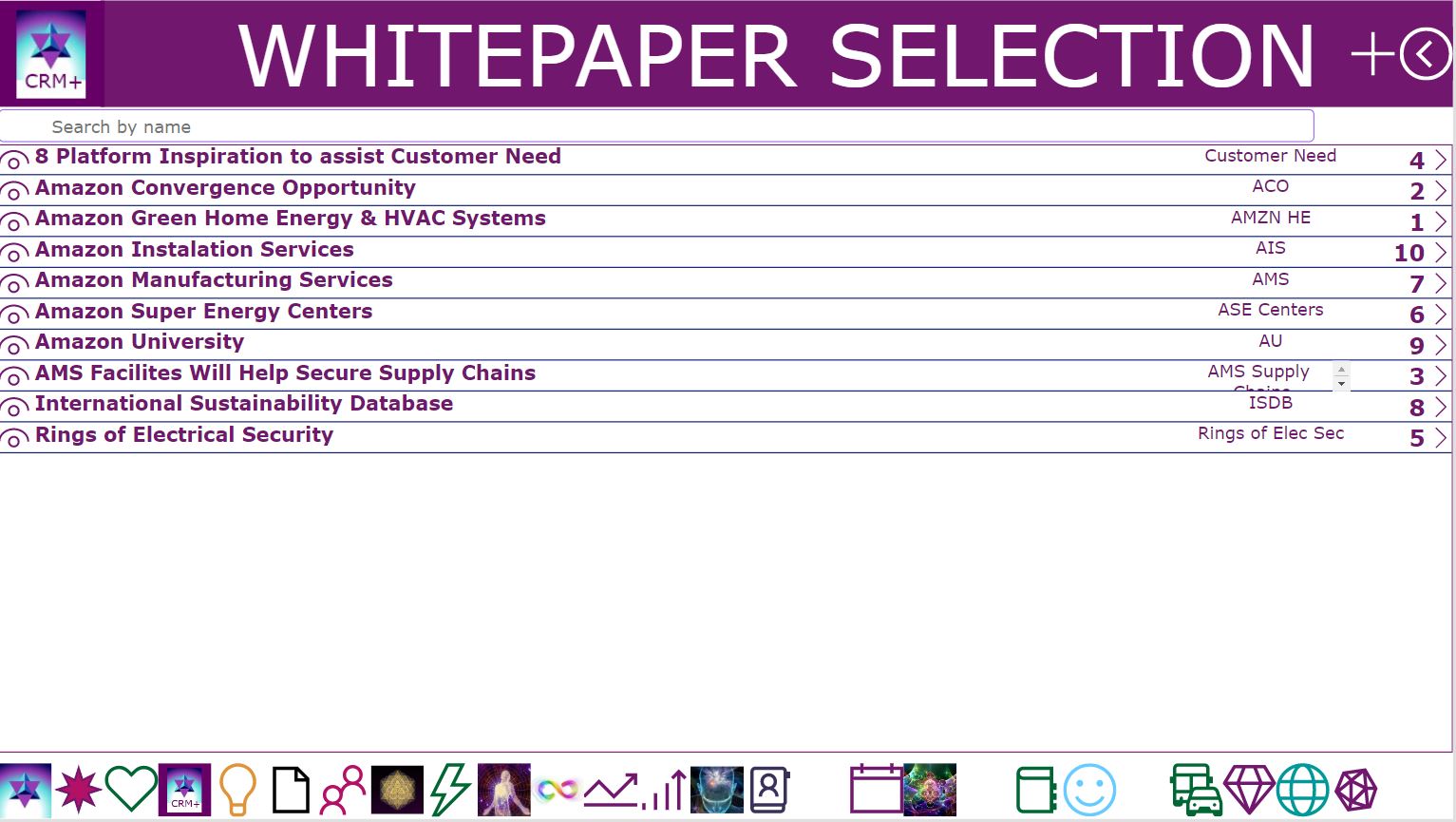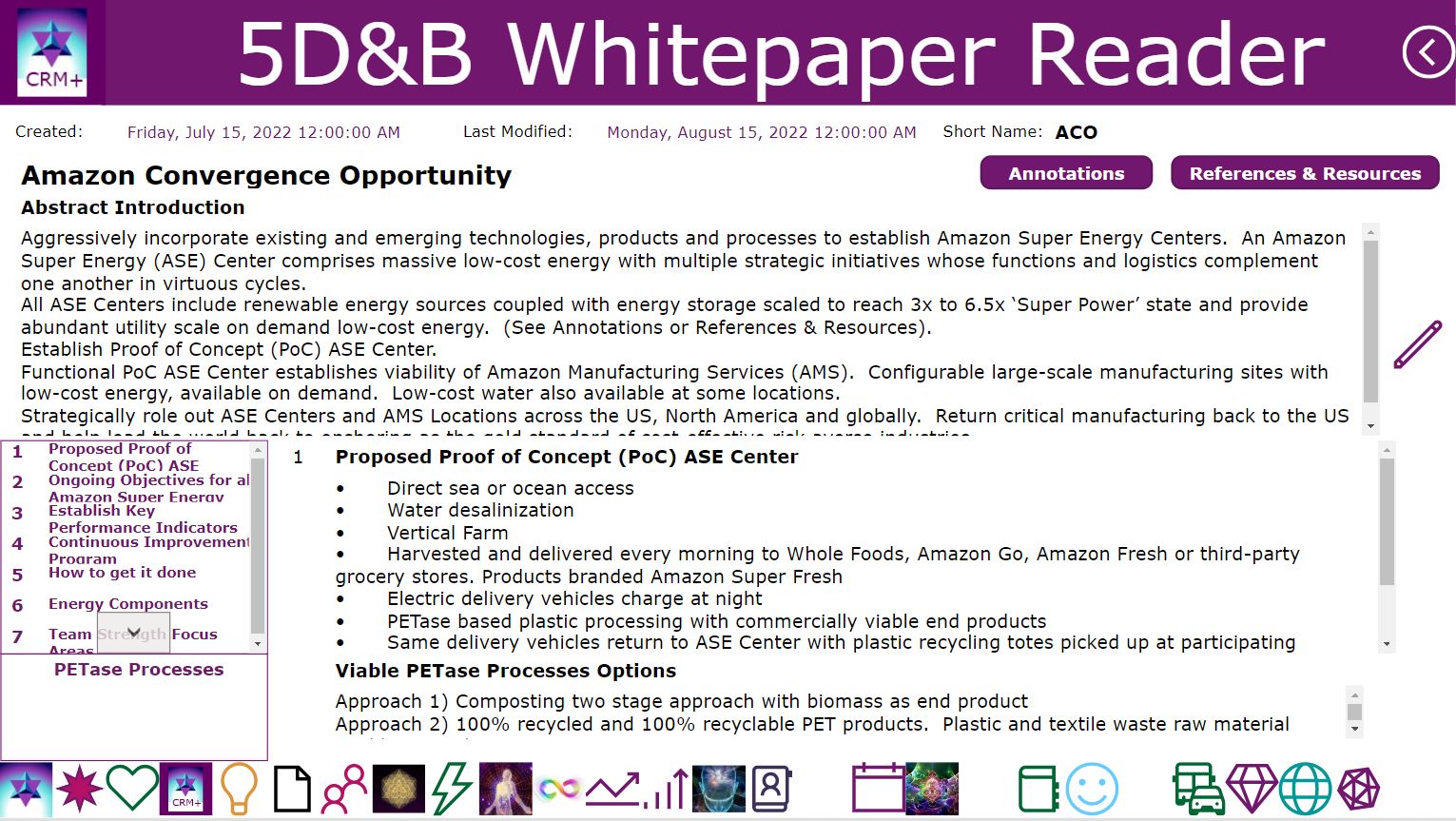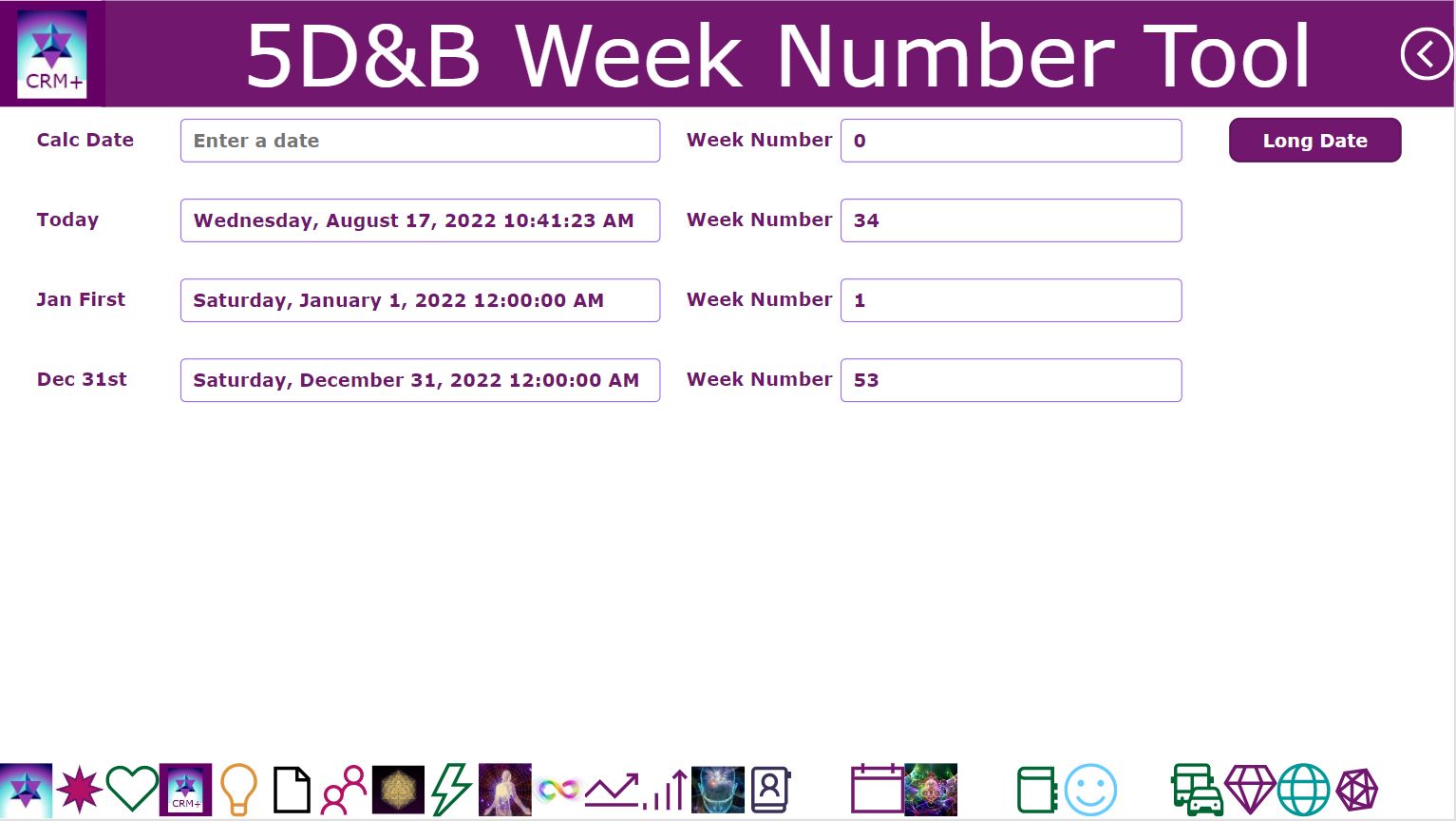 5DandB_Portfolio_Level_DRAFT
5DandB_Project_Closure_Kanban
5DandB_Heatmap_by_Program
5DandB_Chart_Projects_by_Silo
5DandB_Loving_Communications
5D&B Whitepaper Selection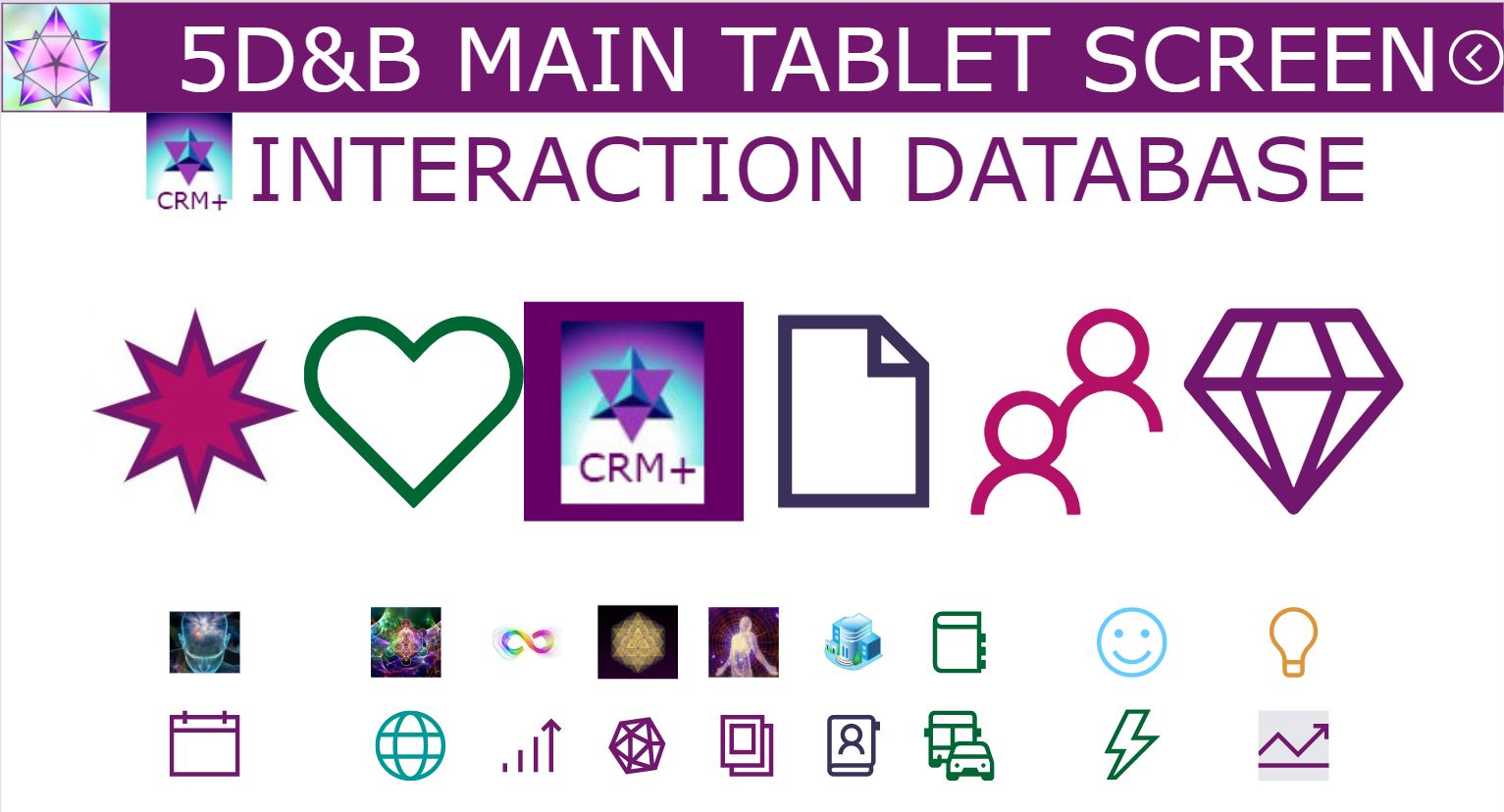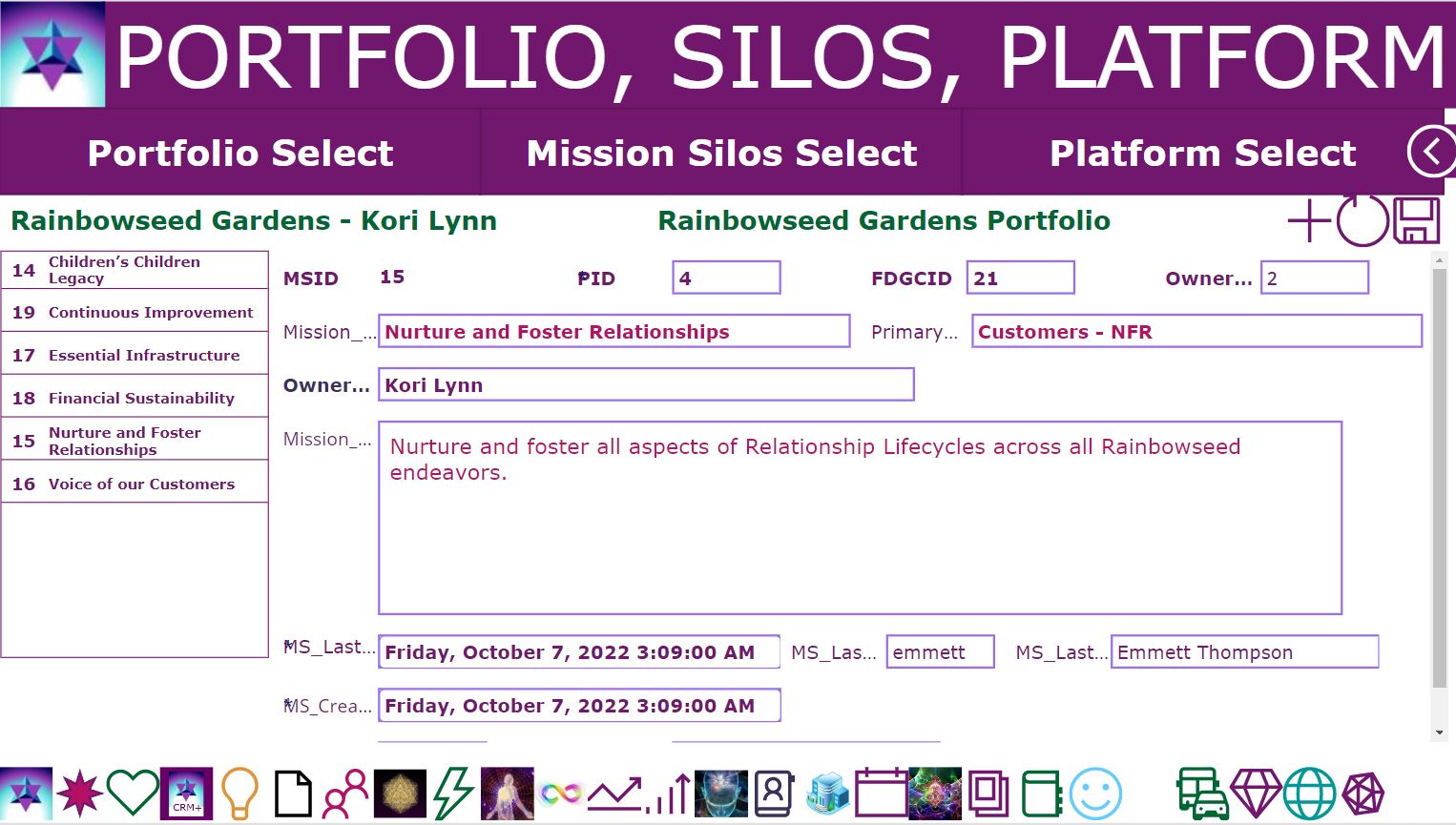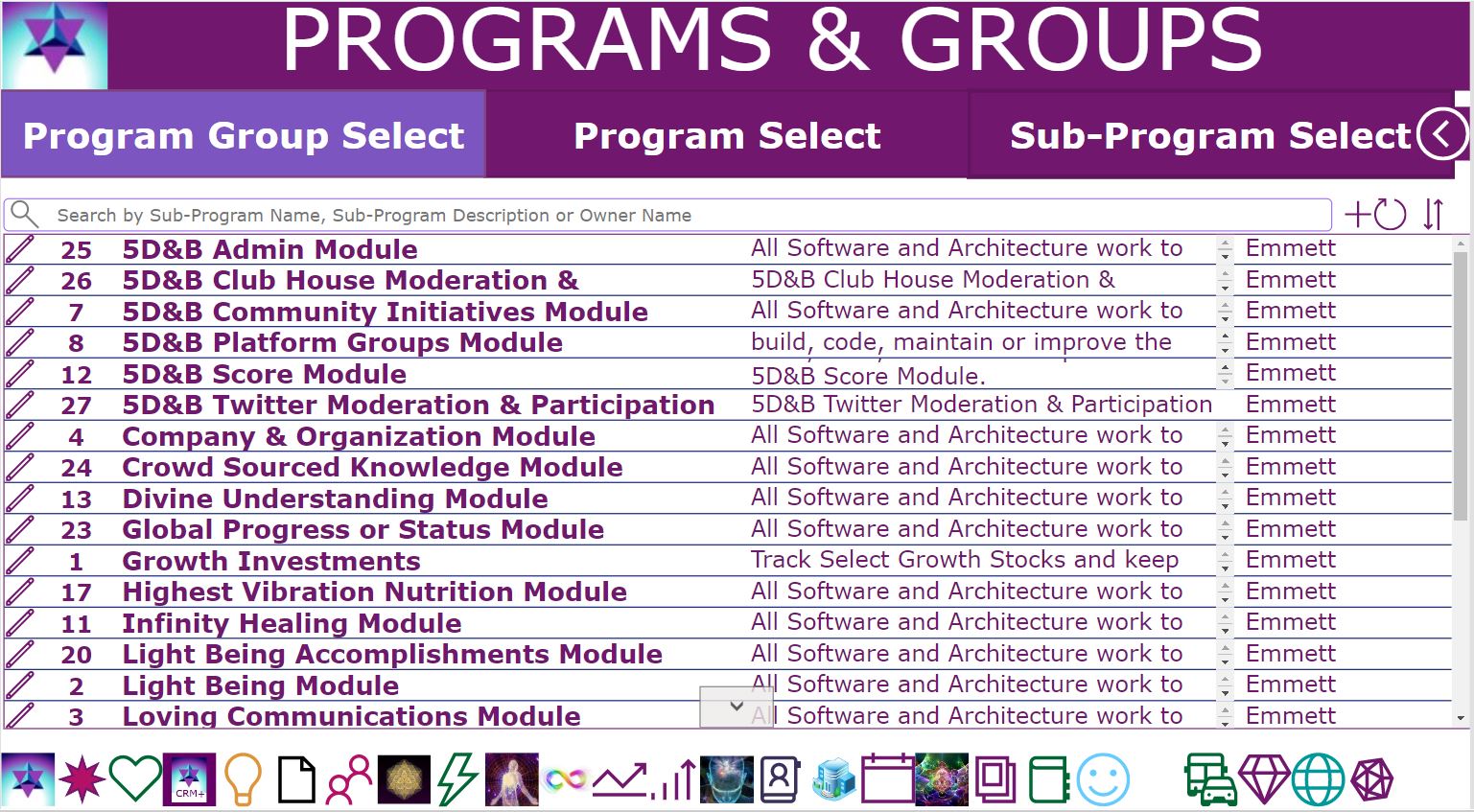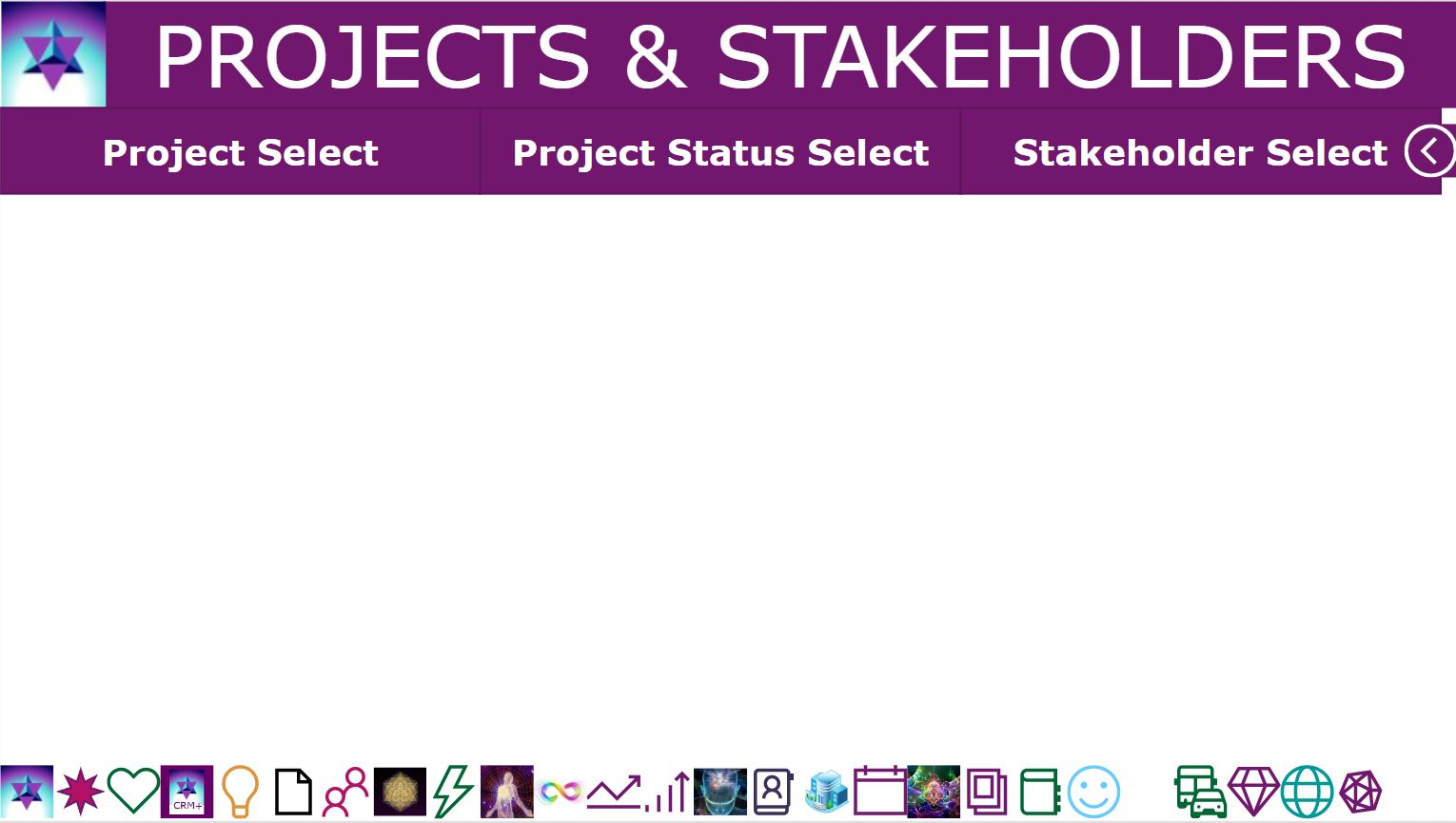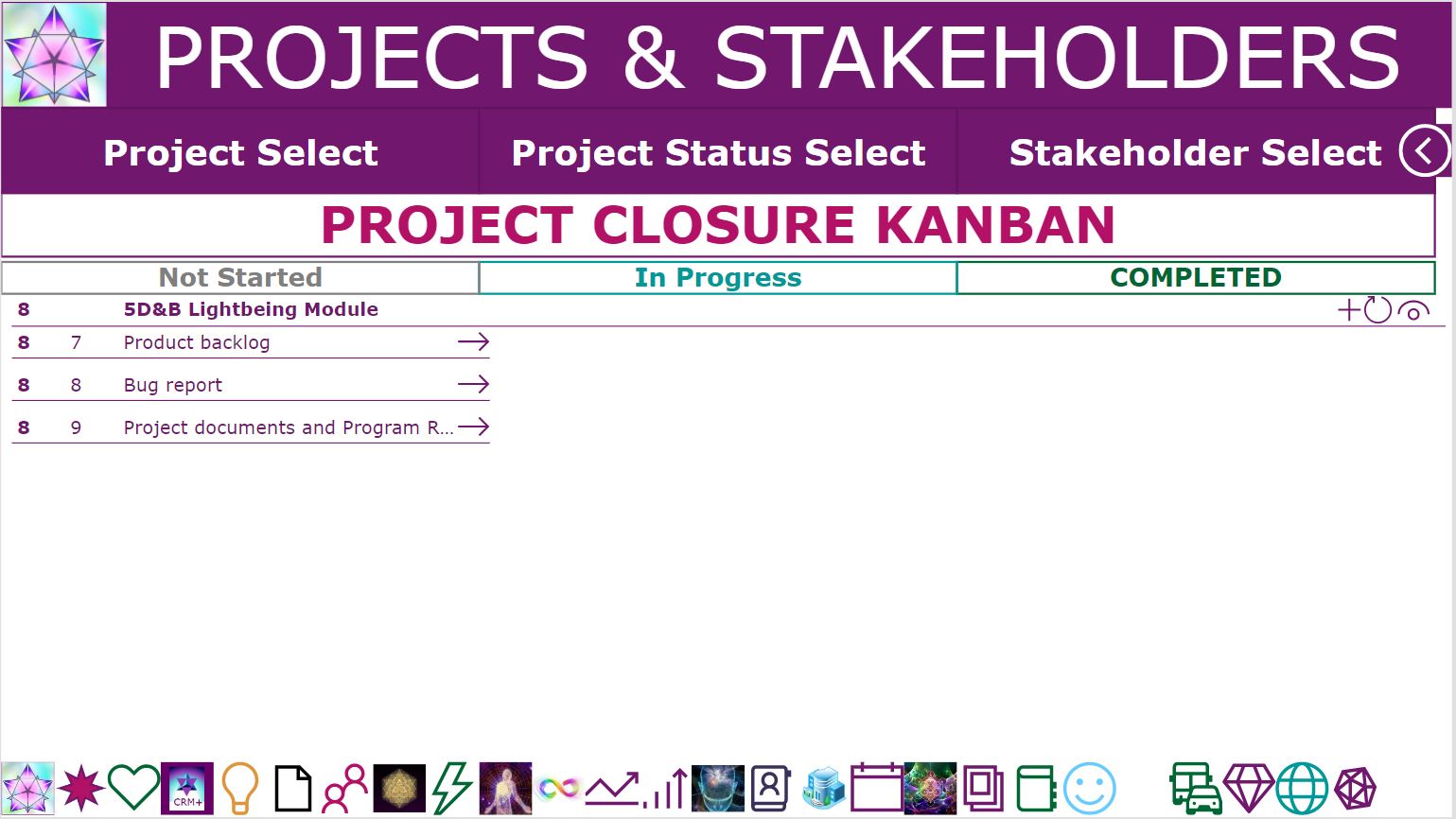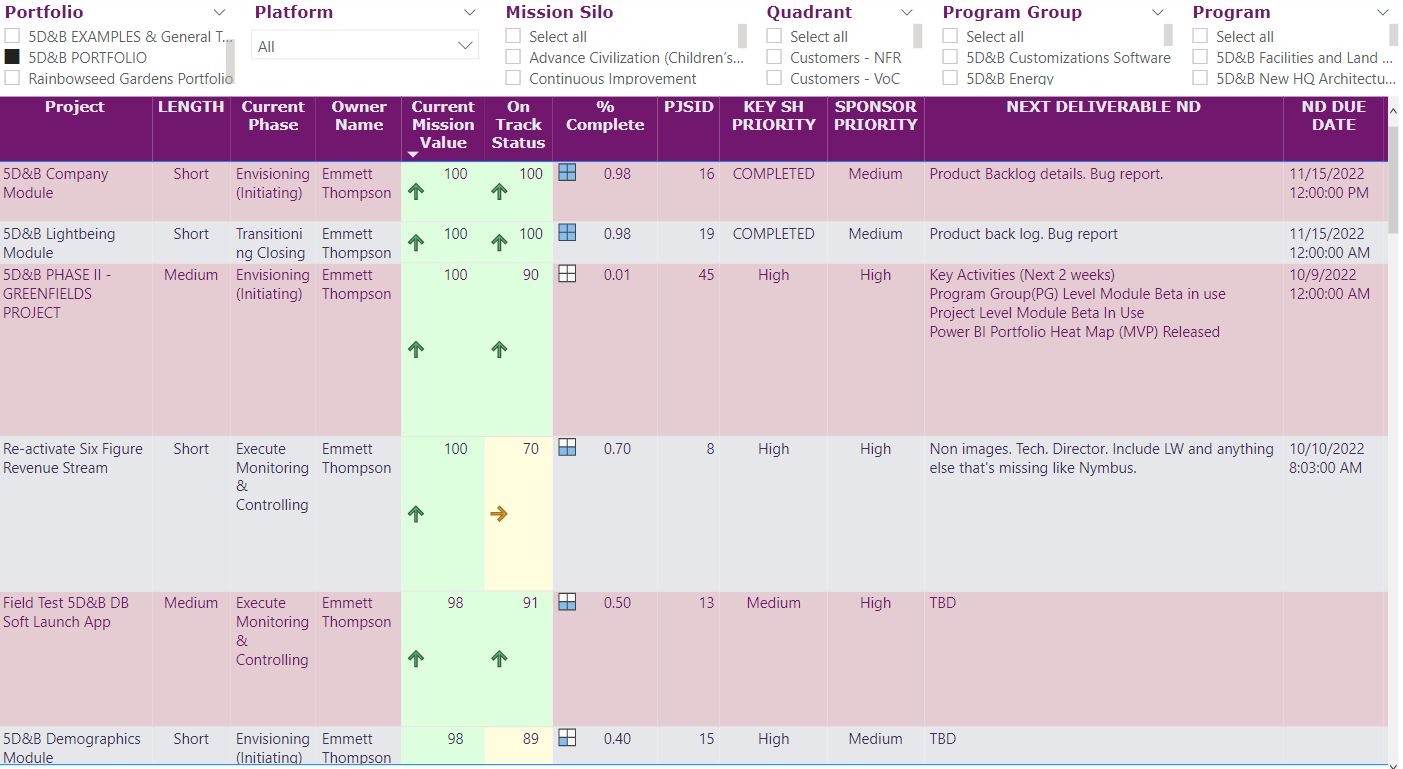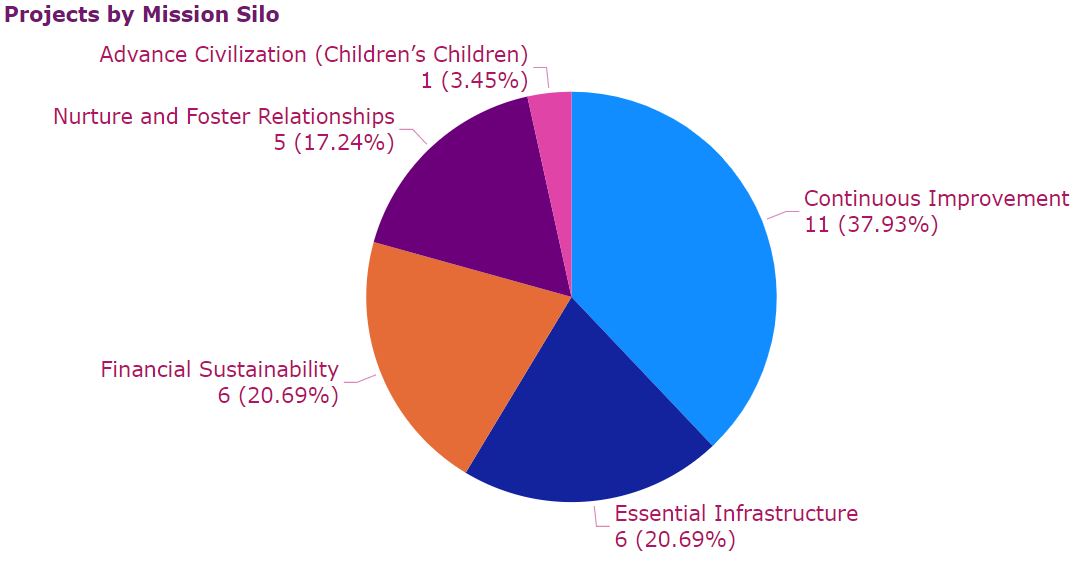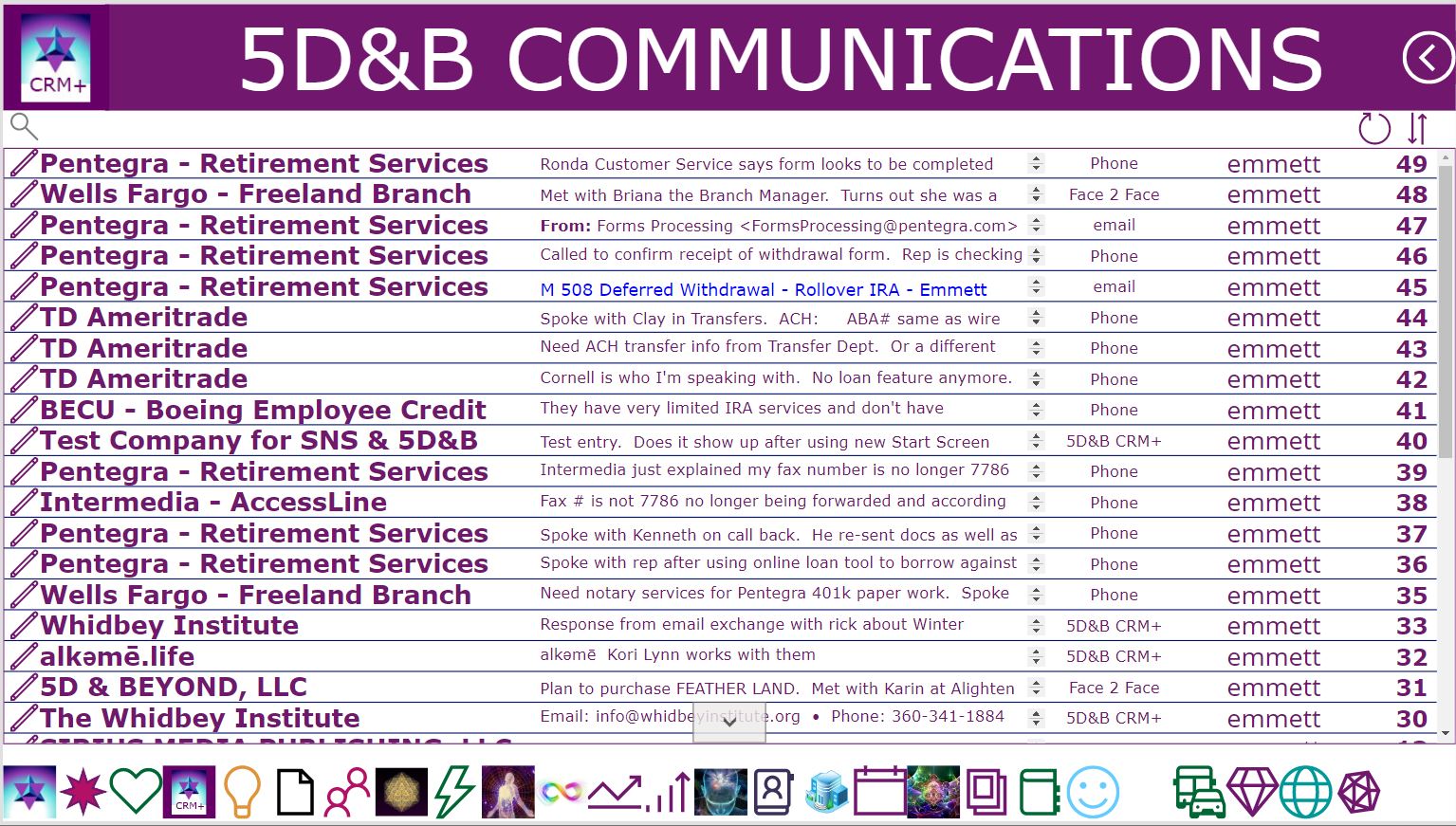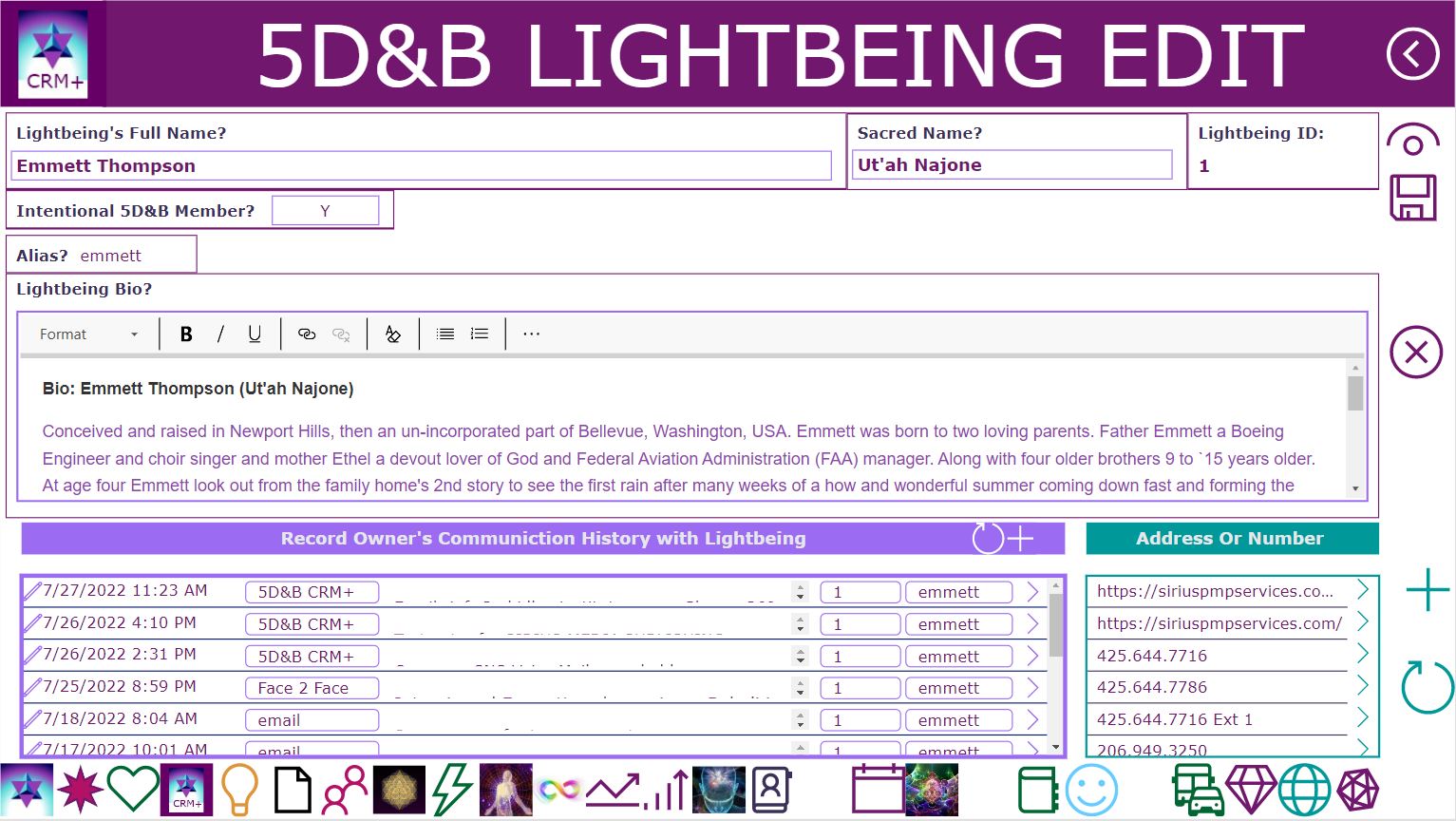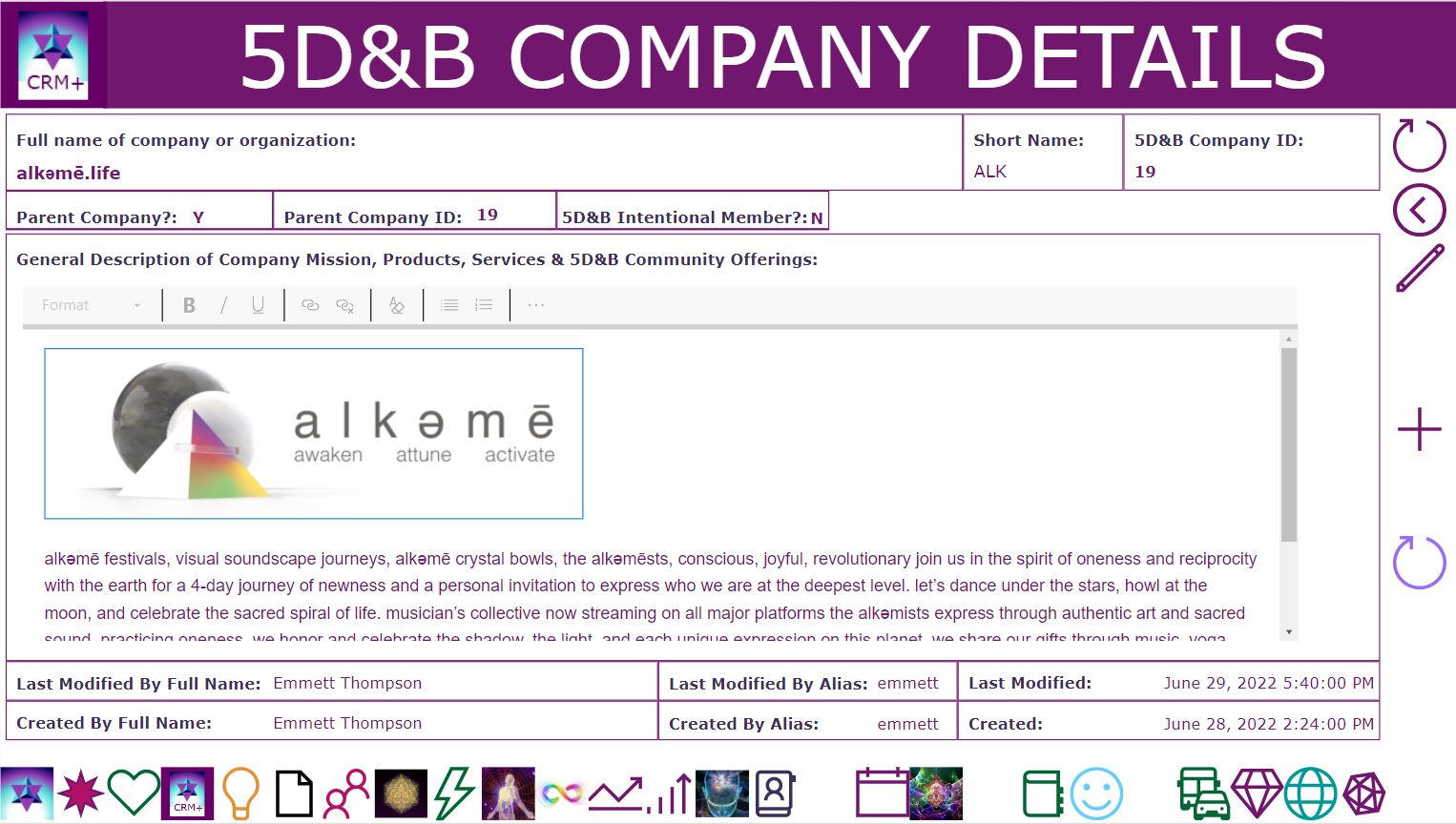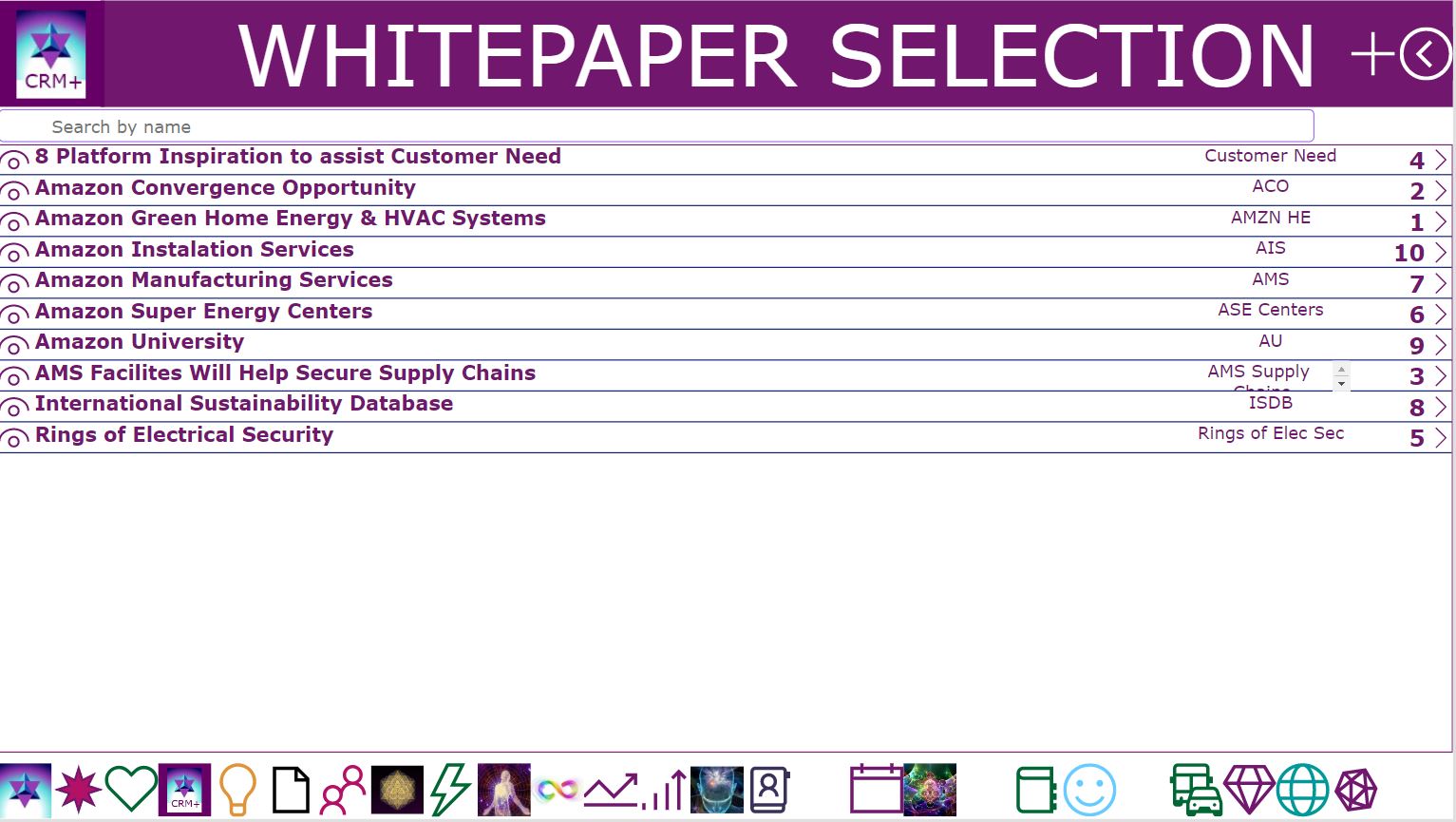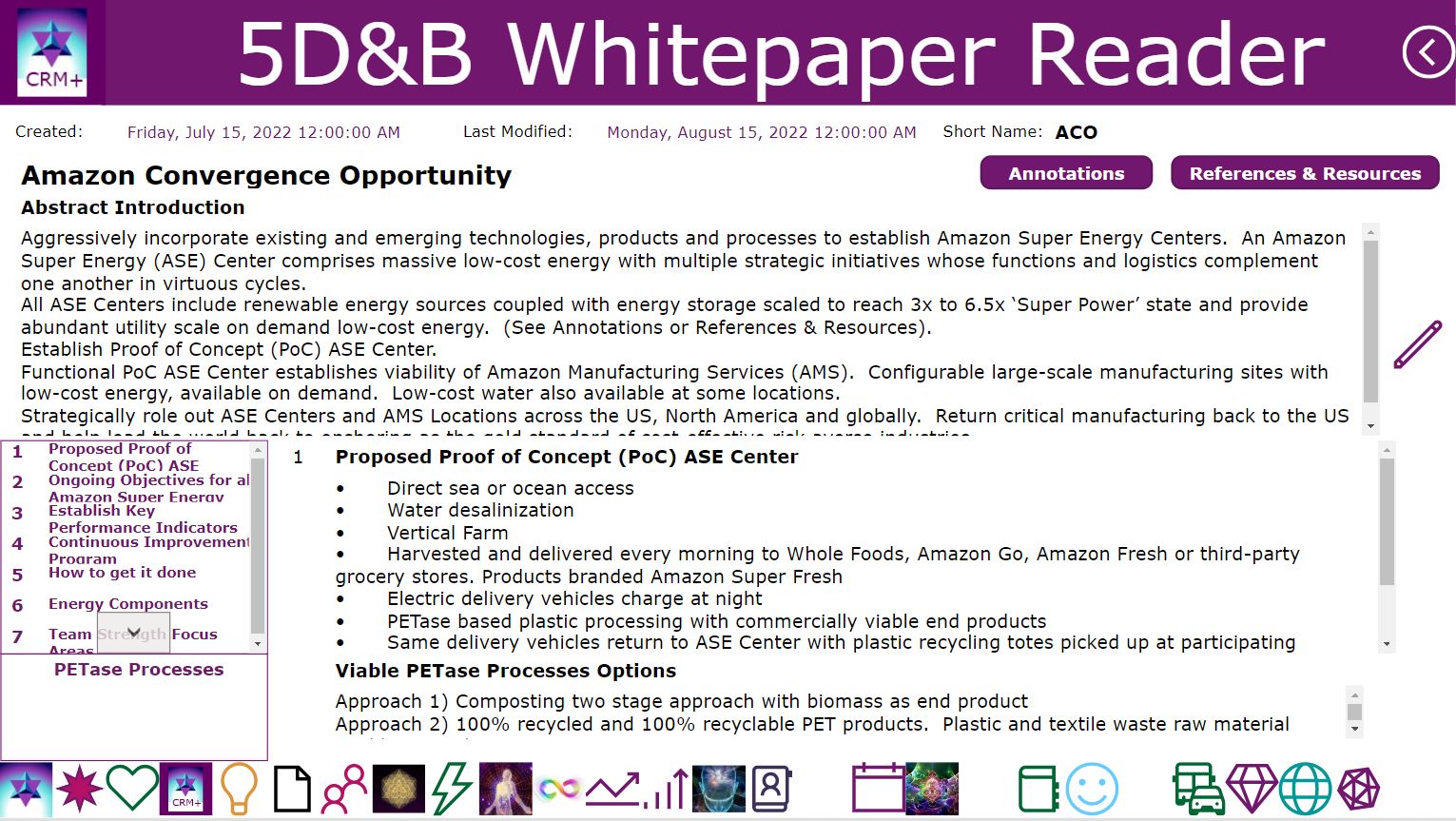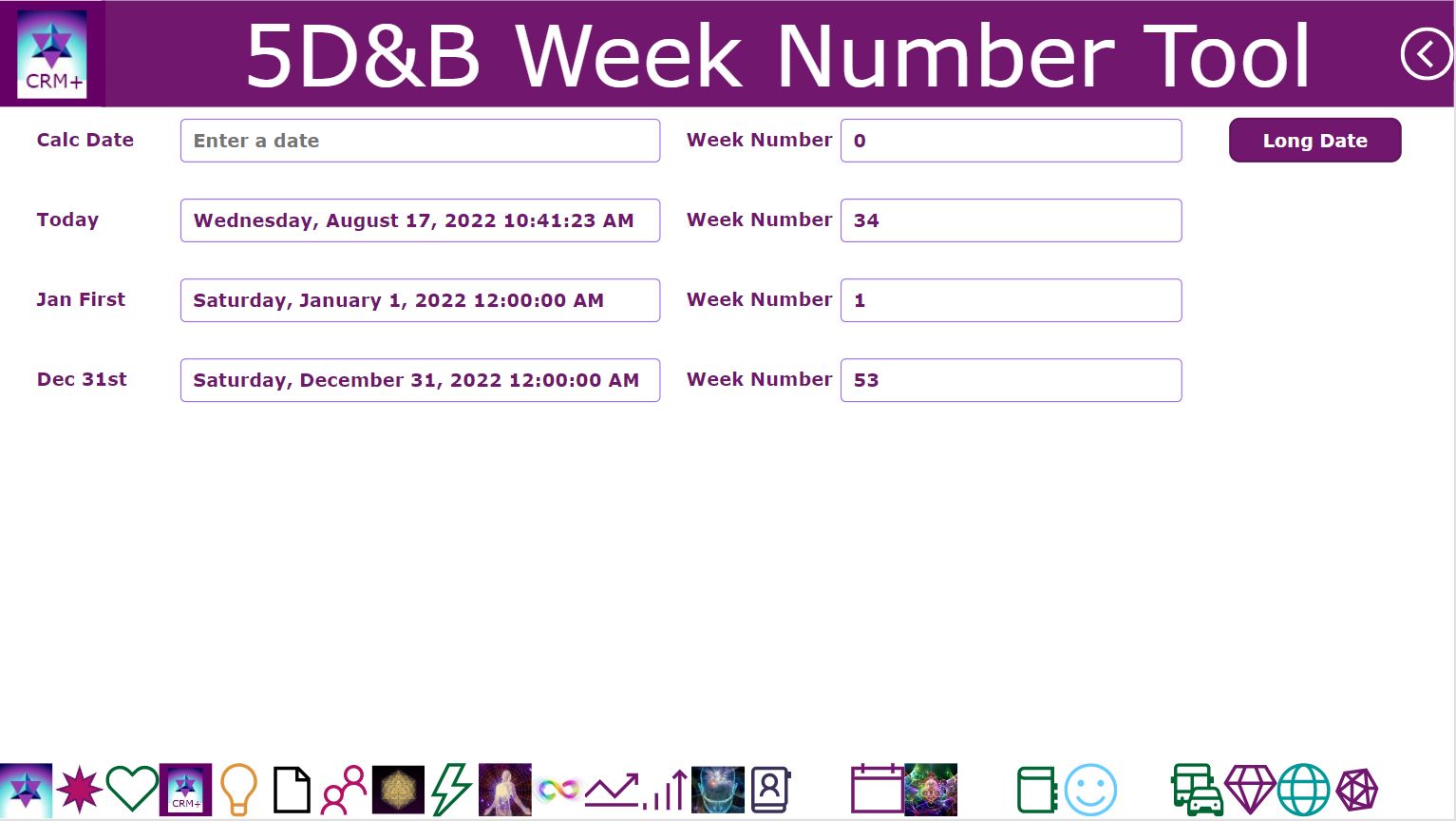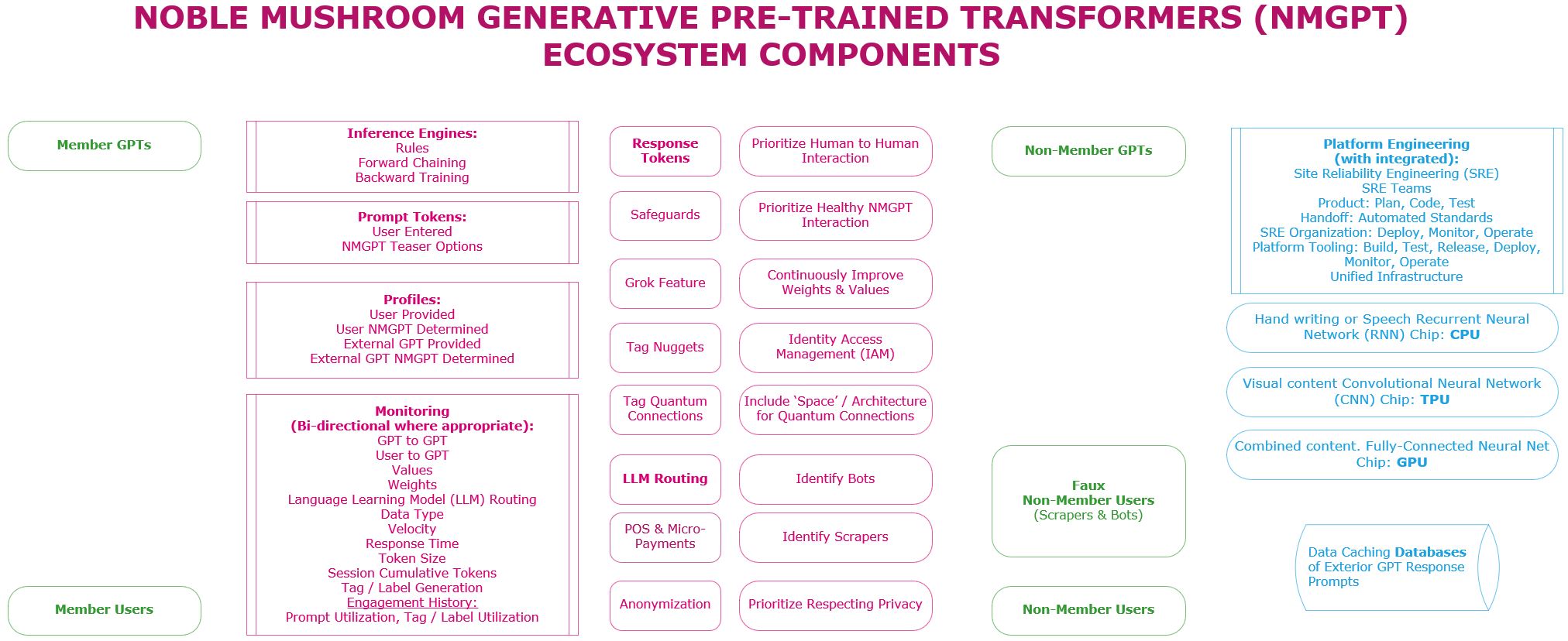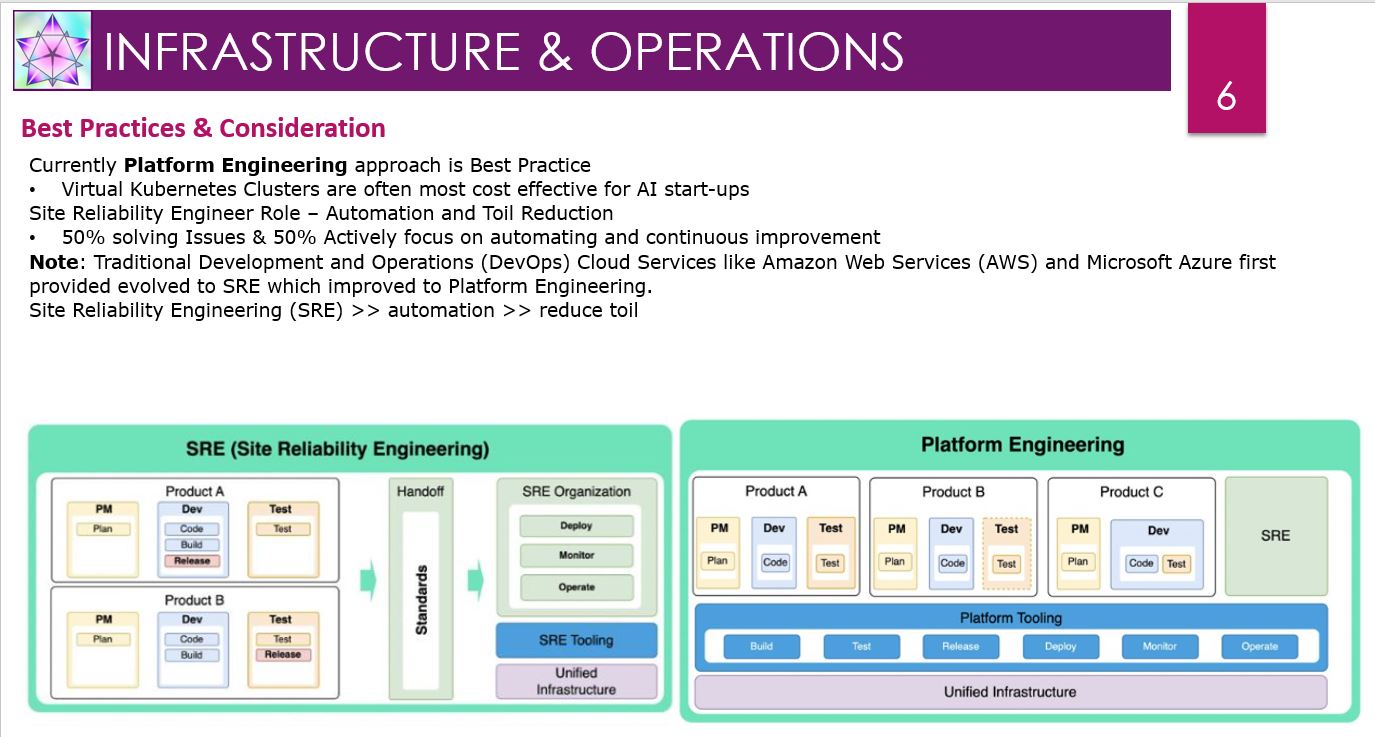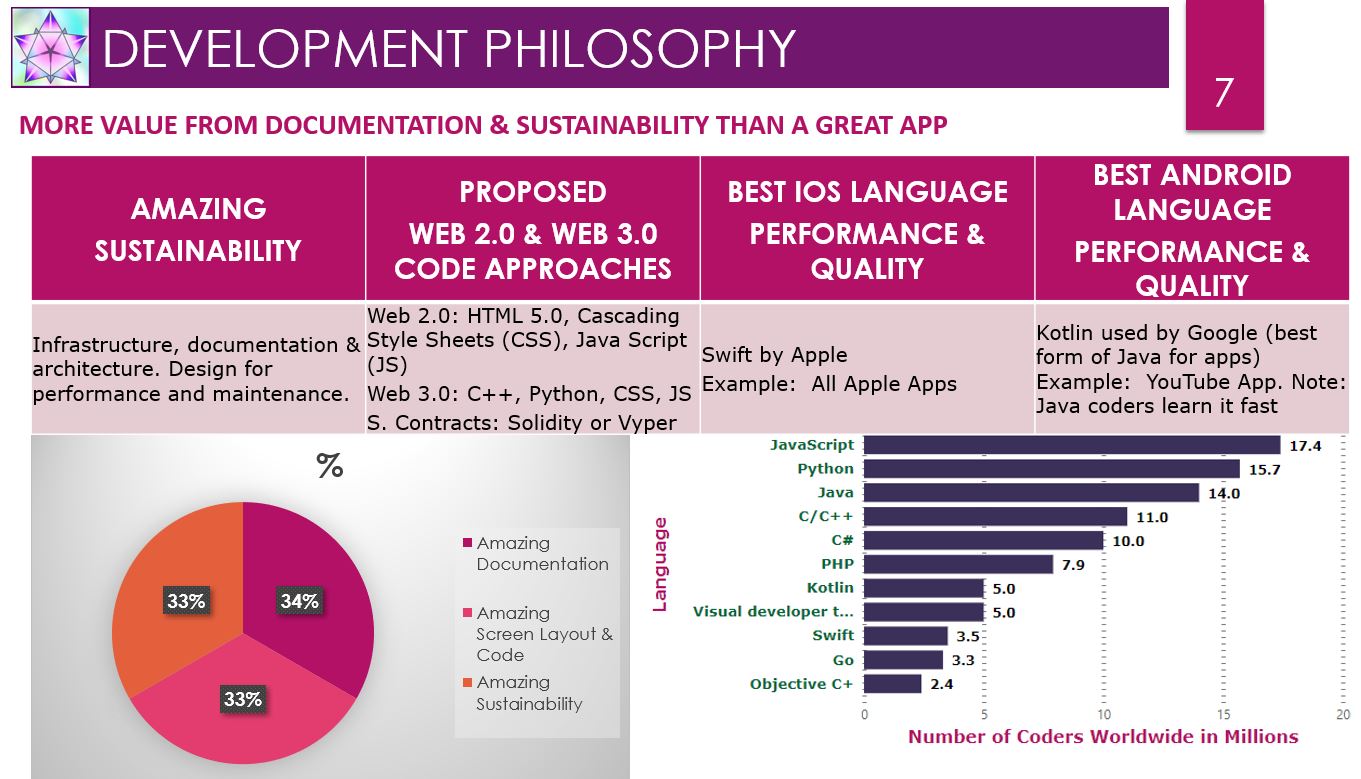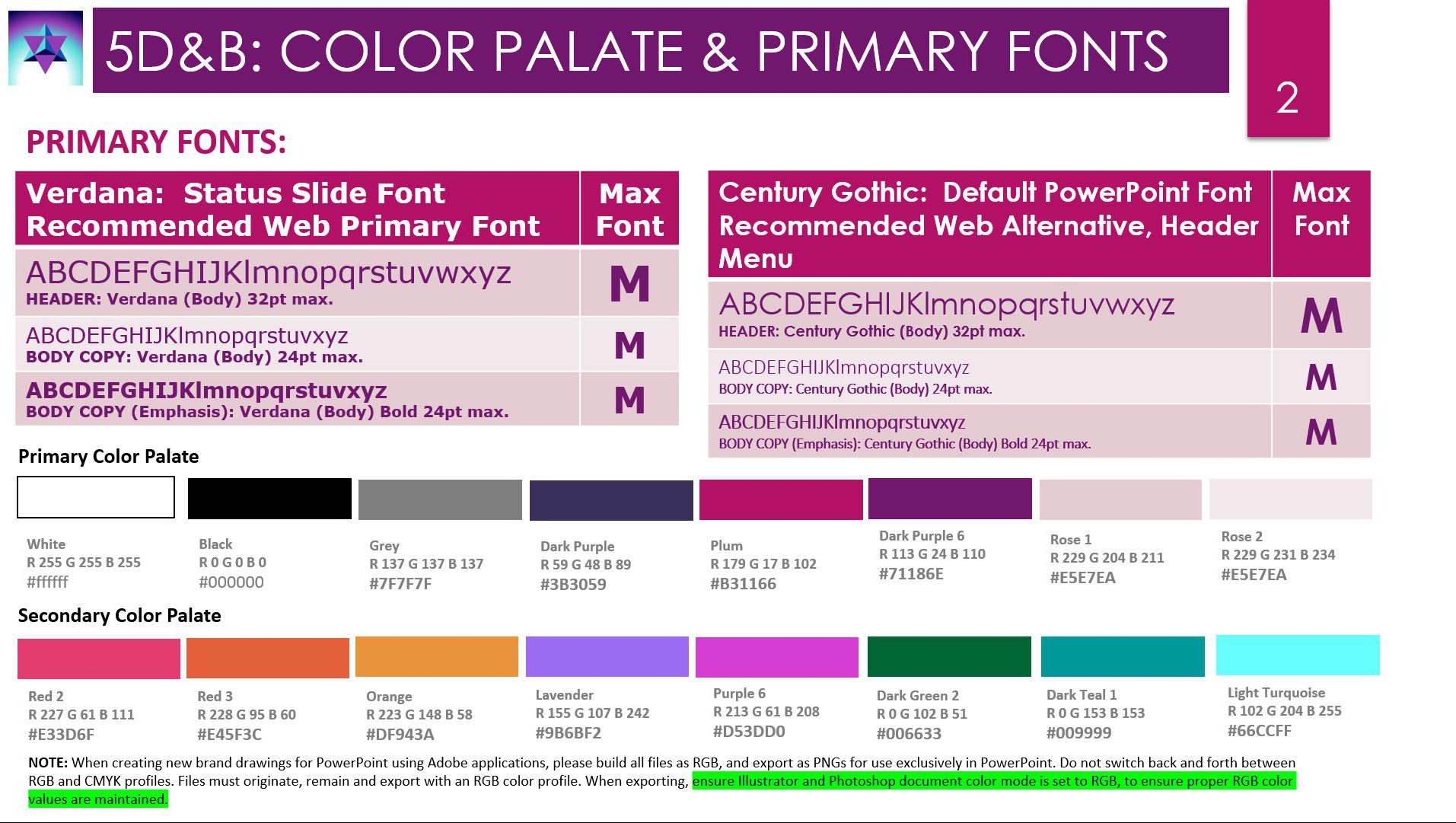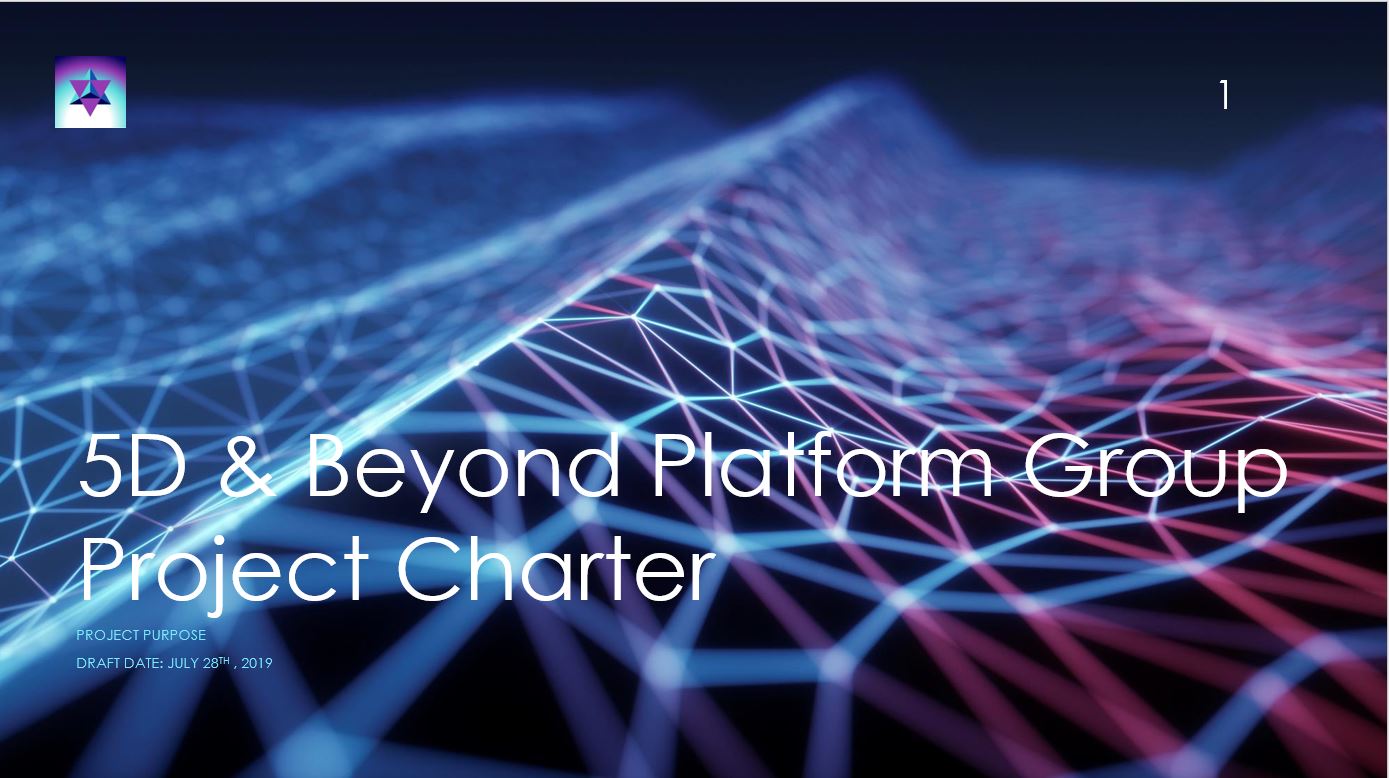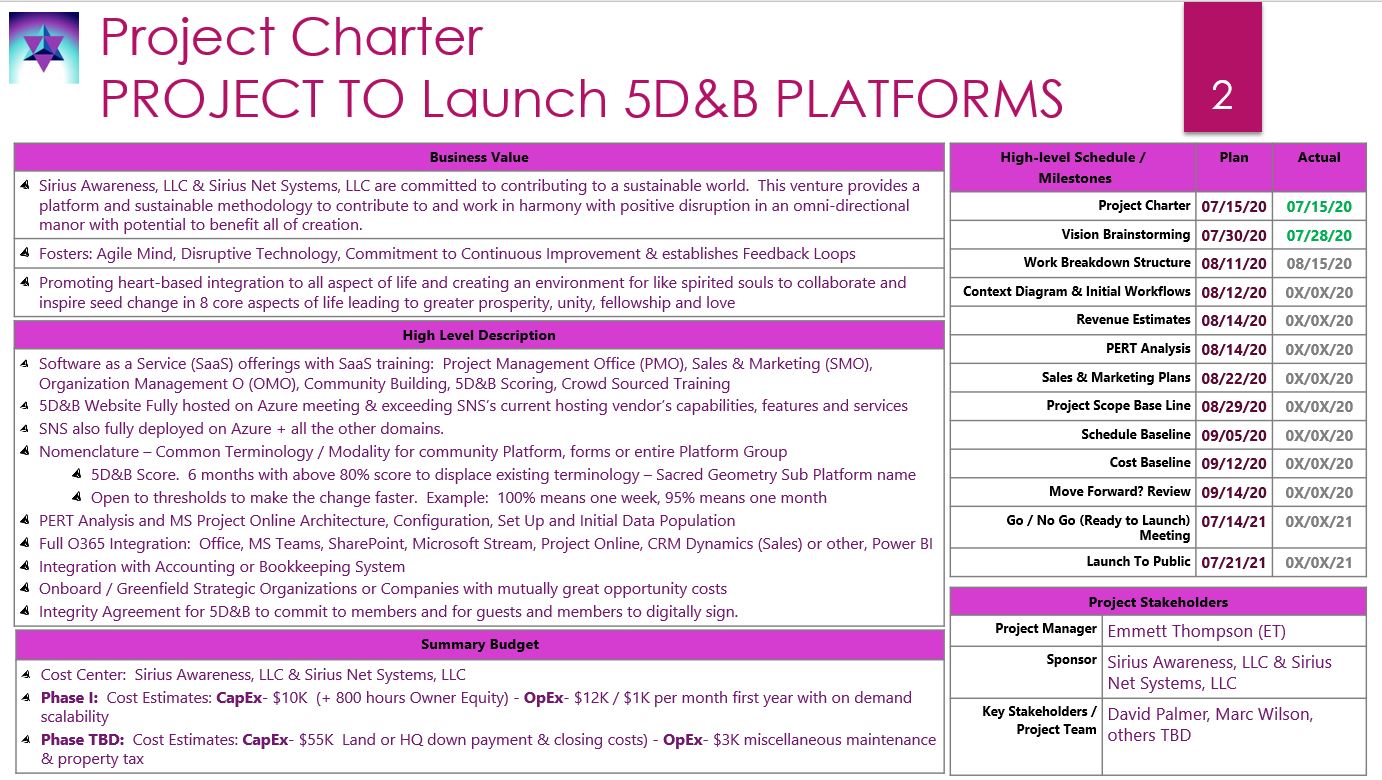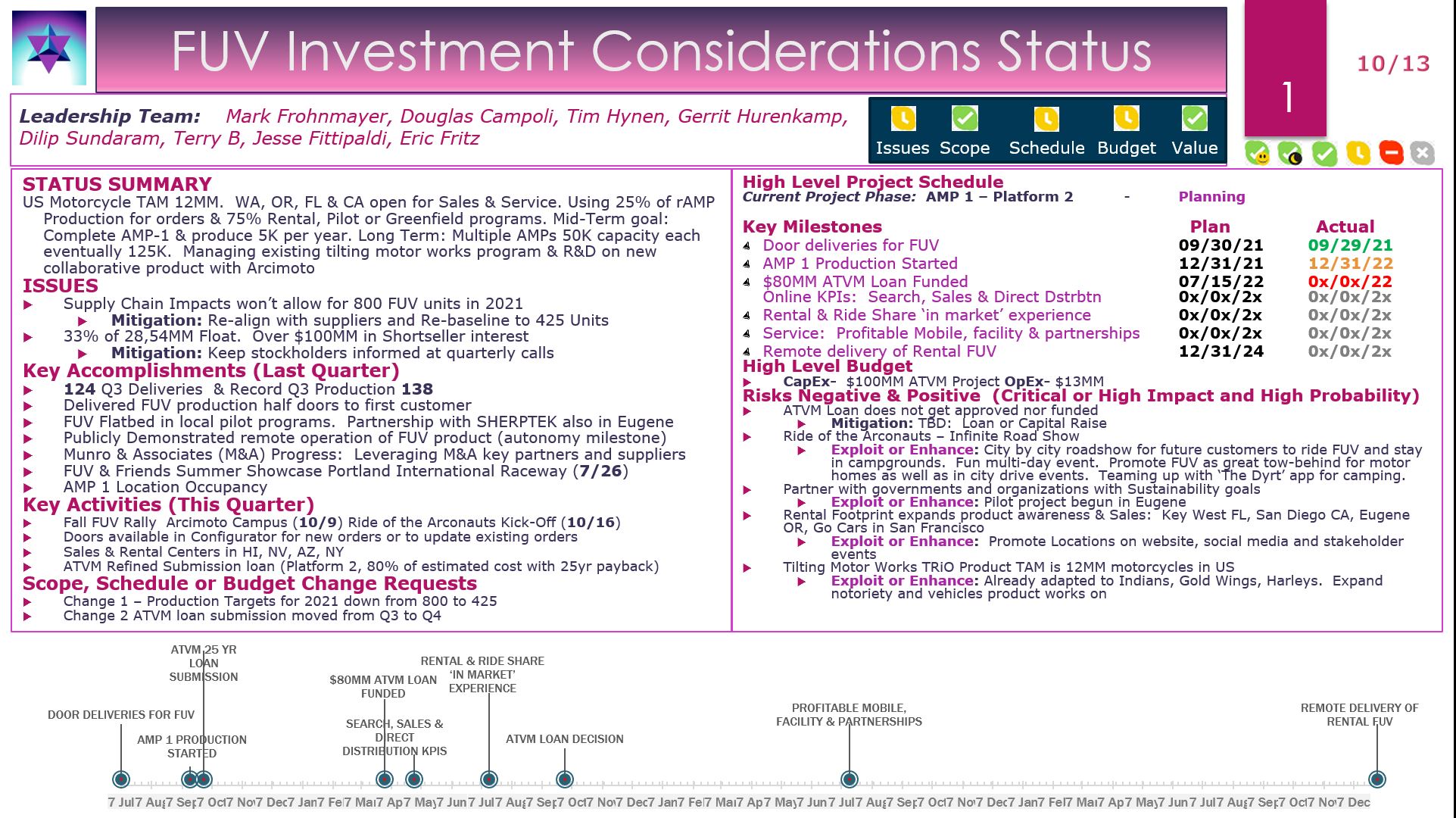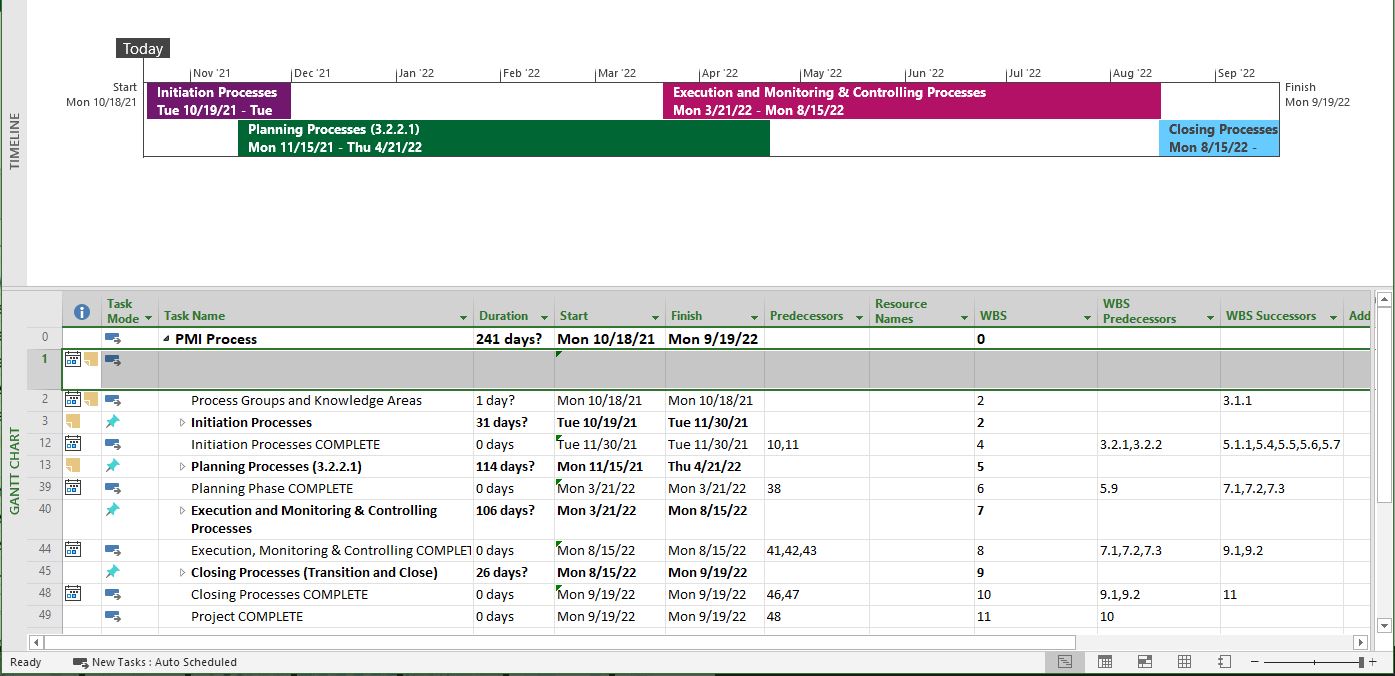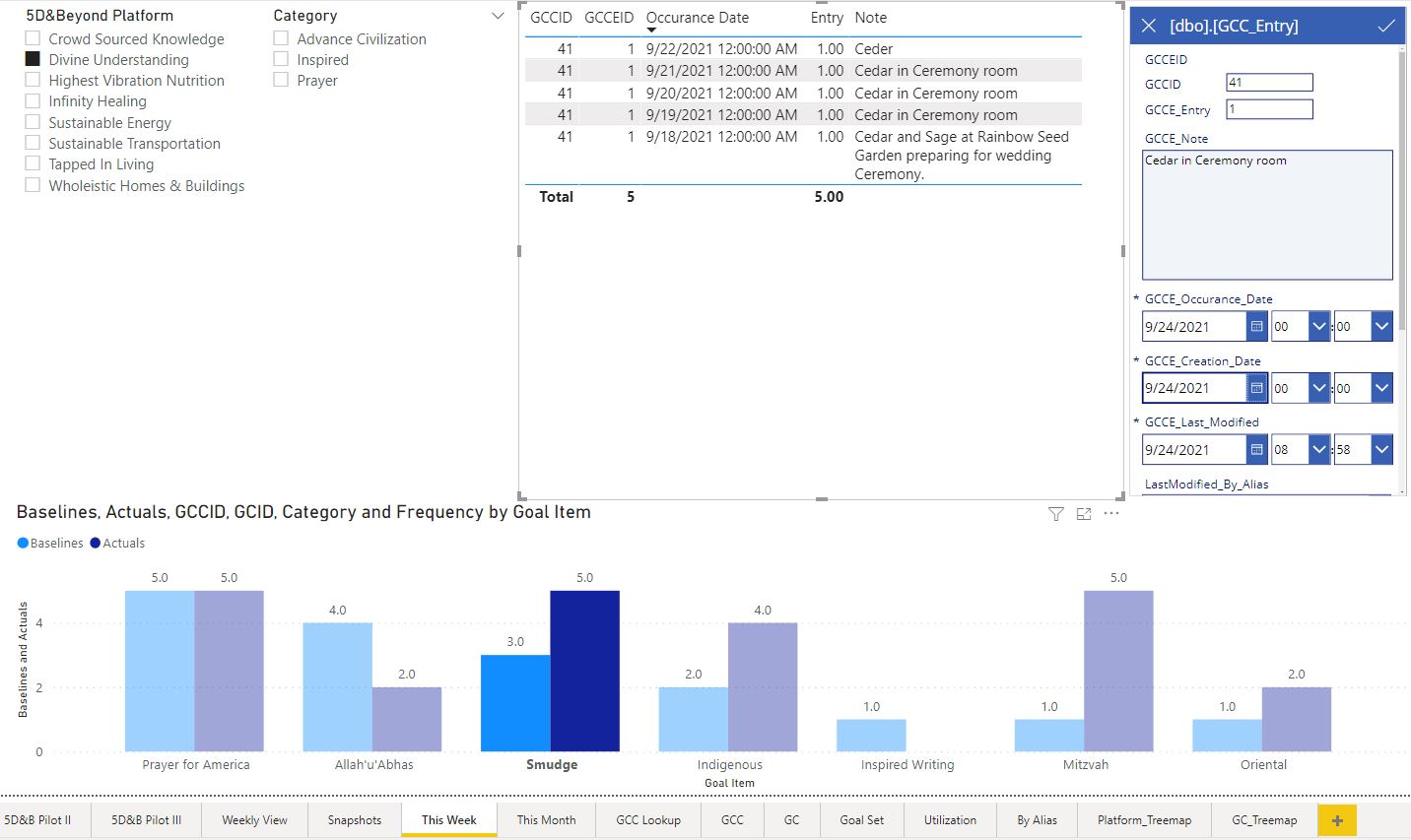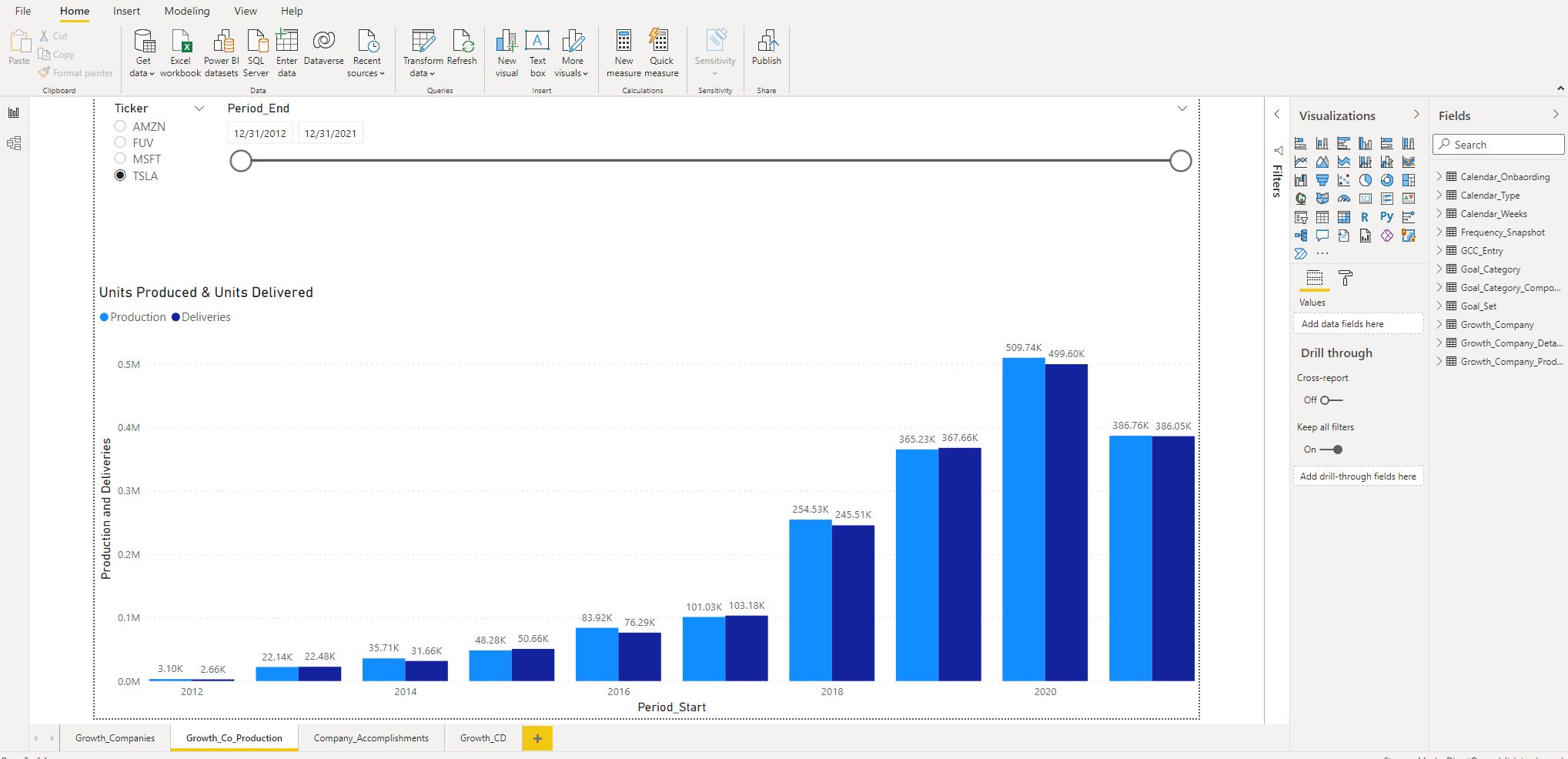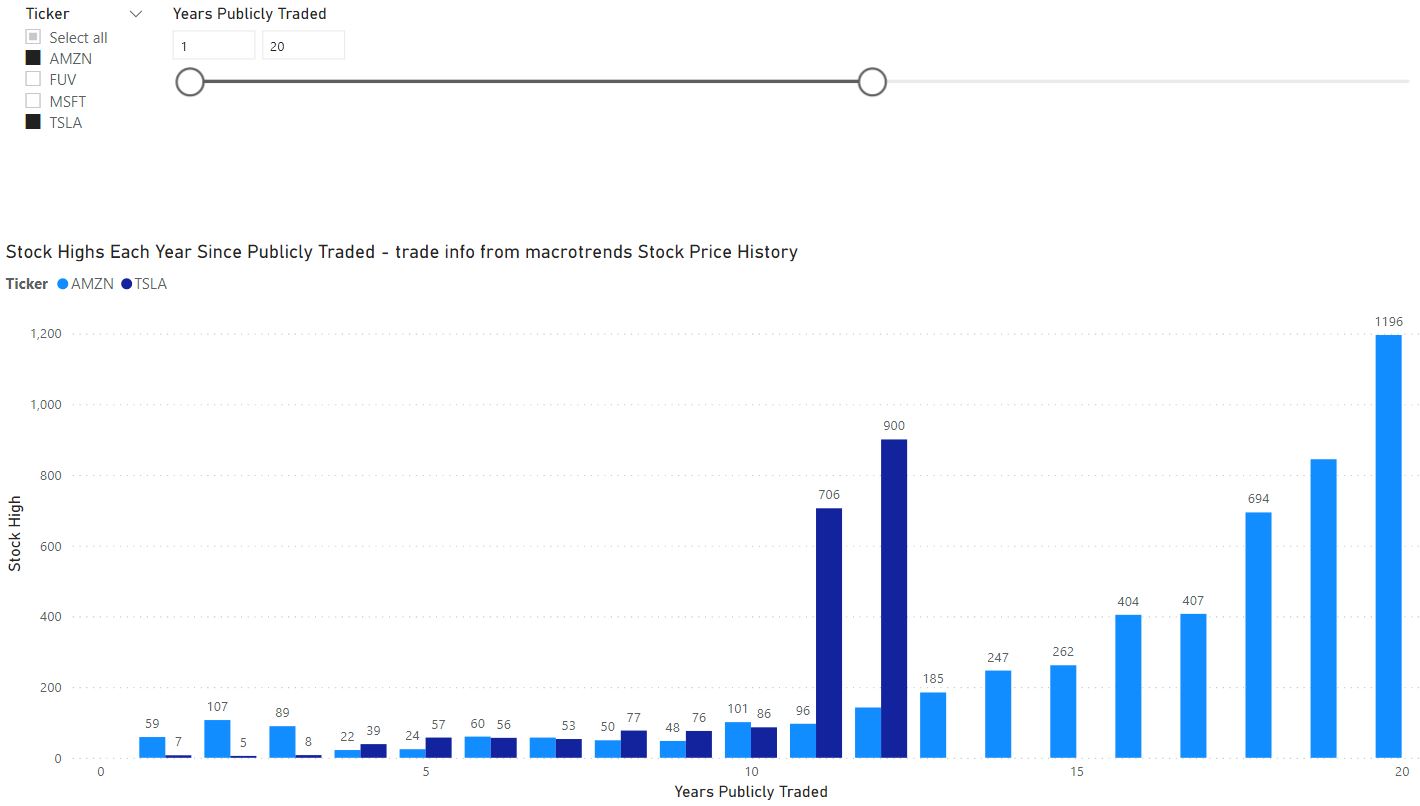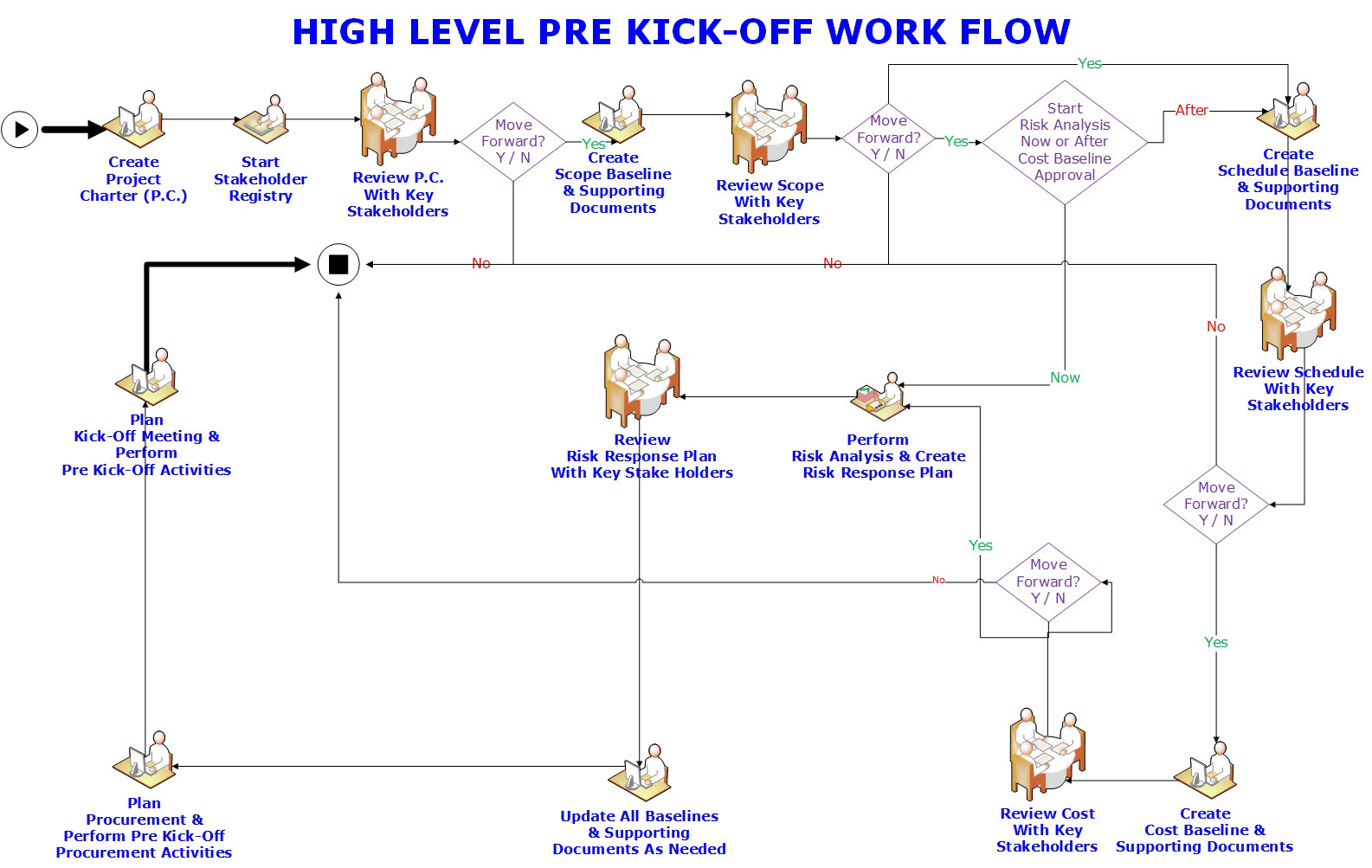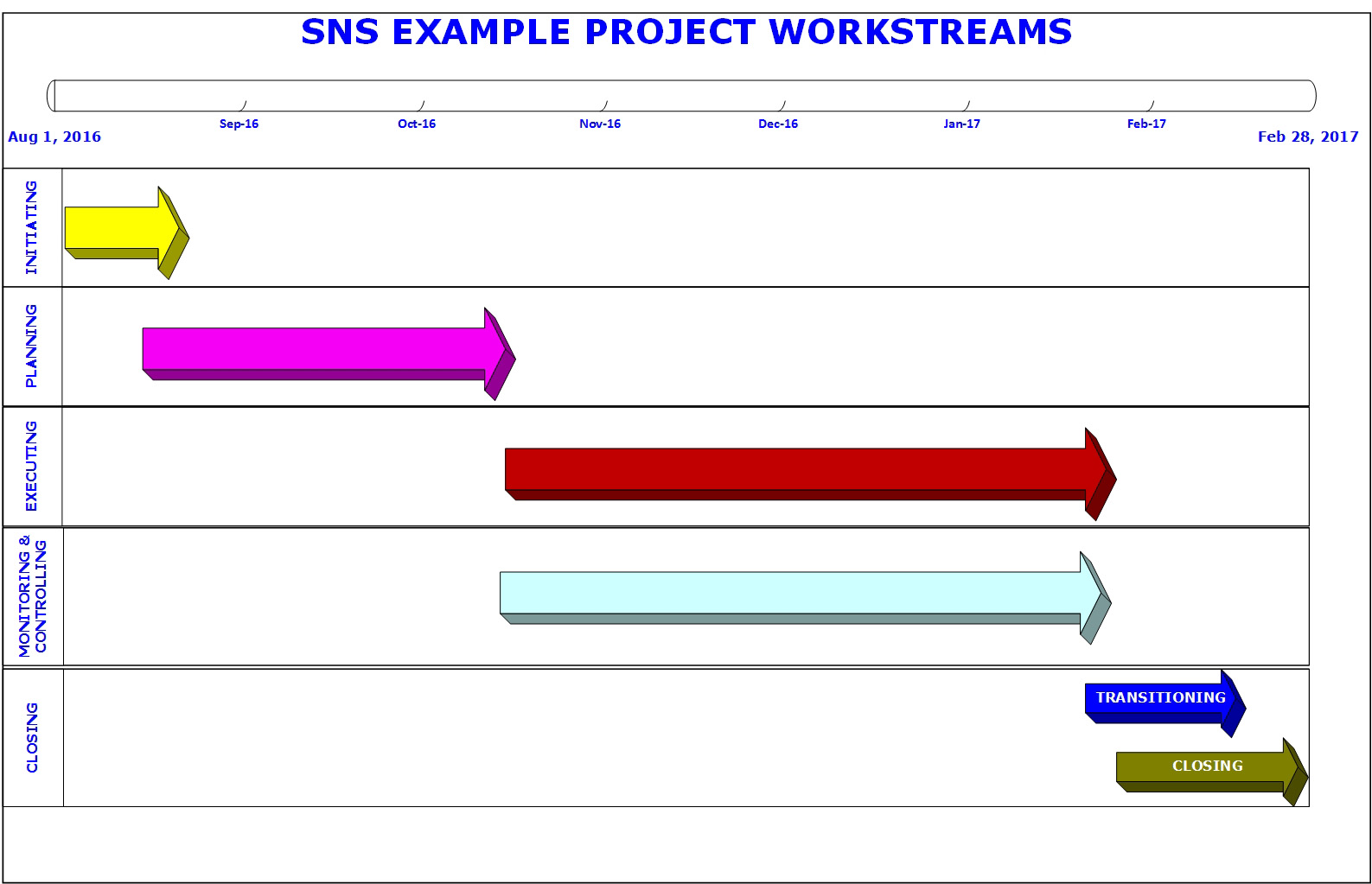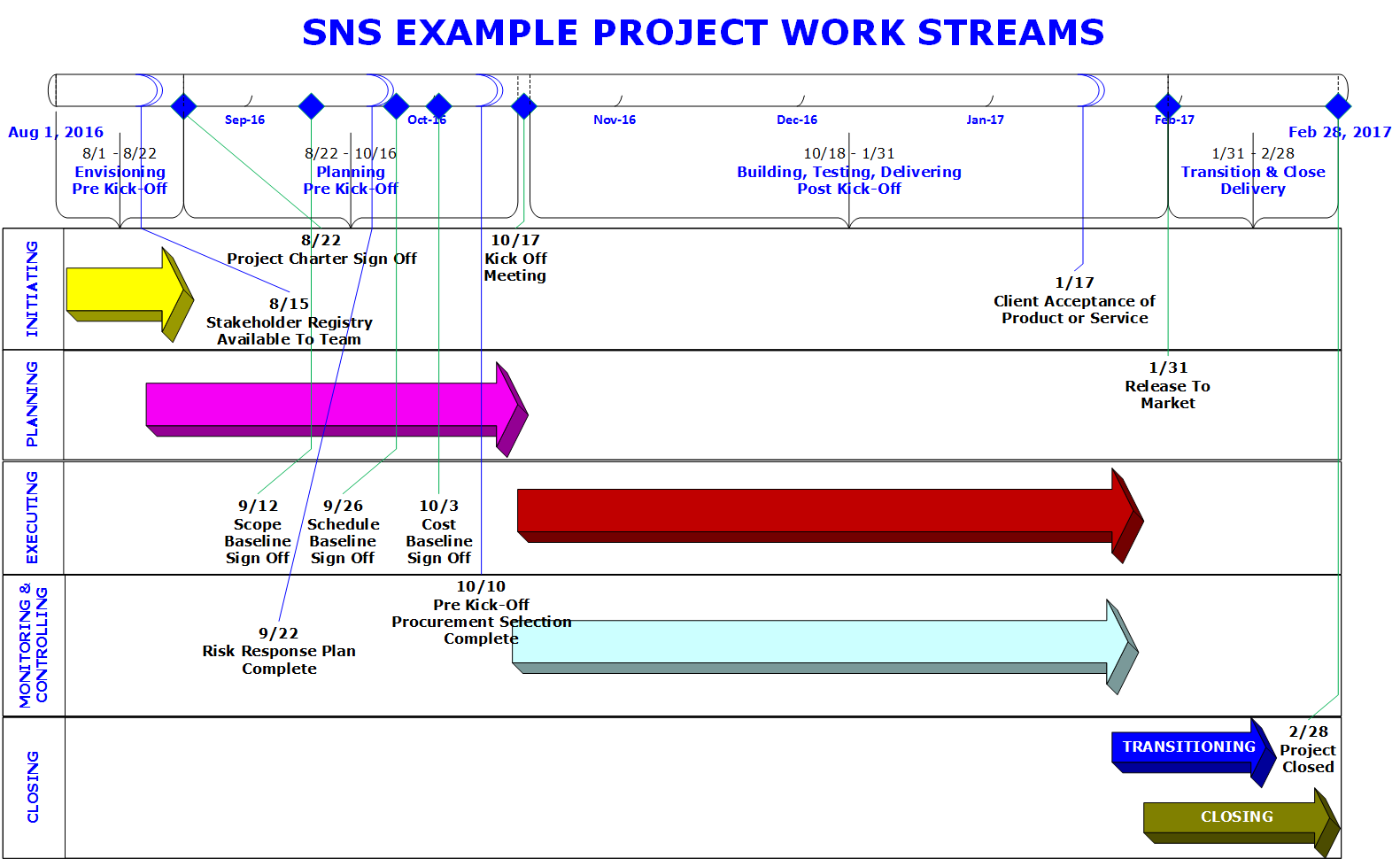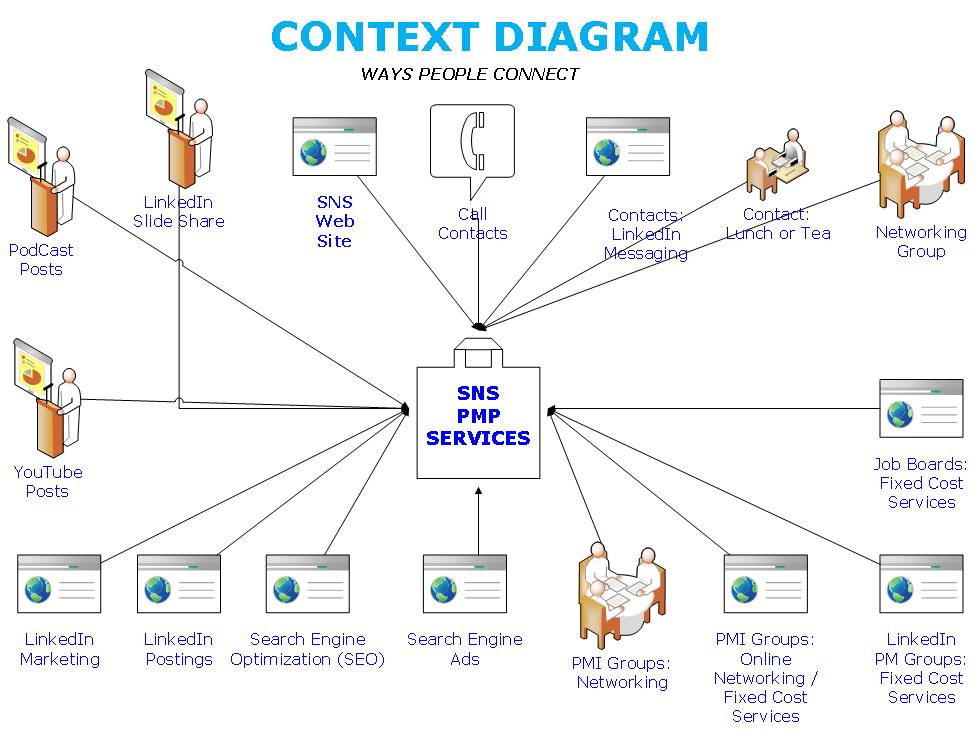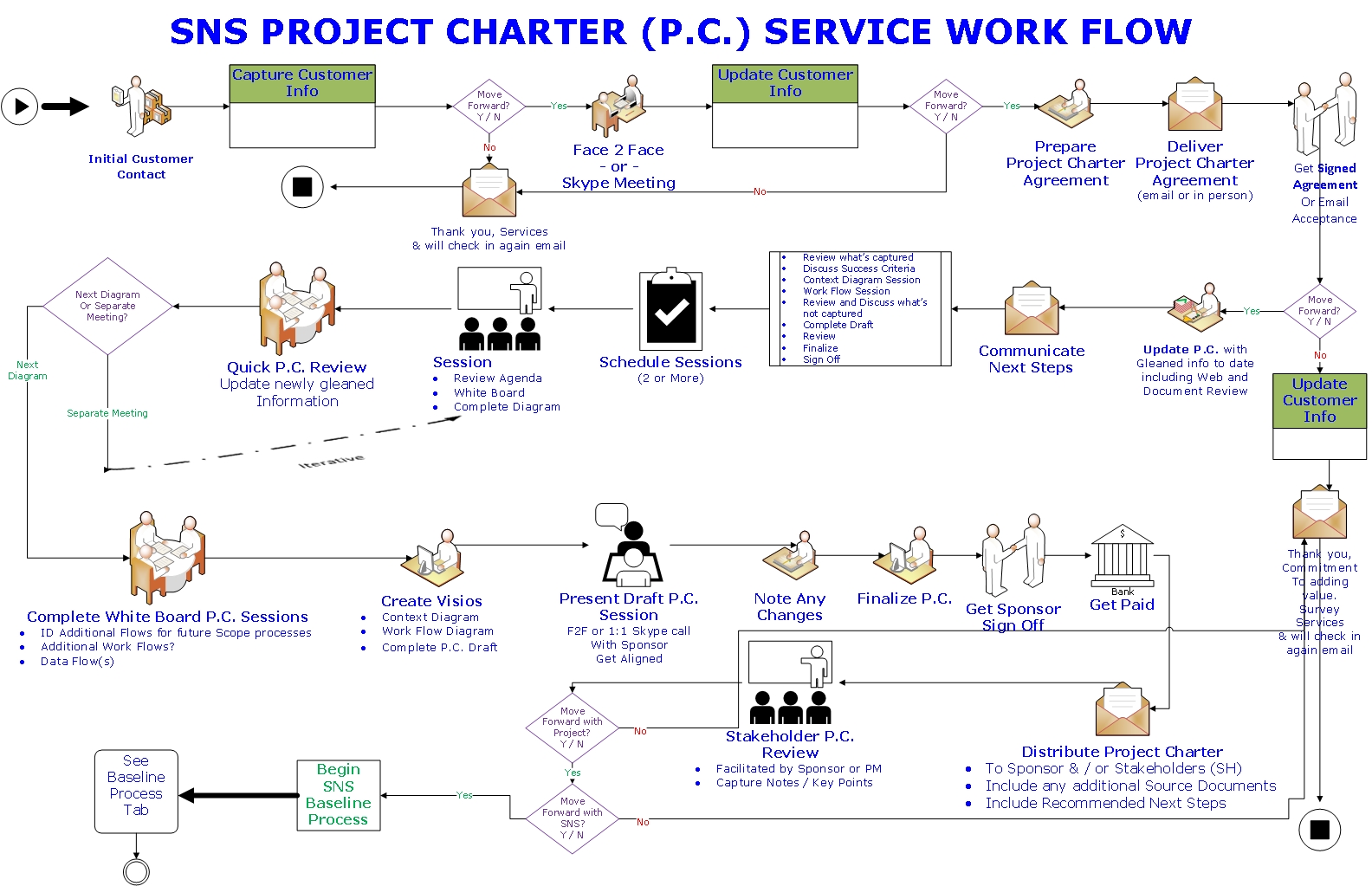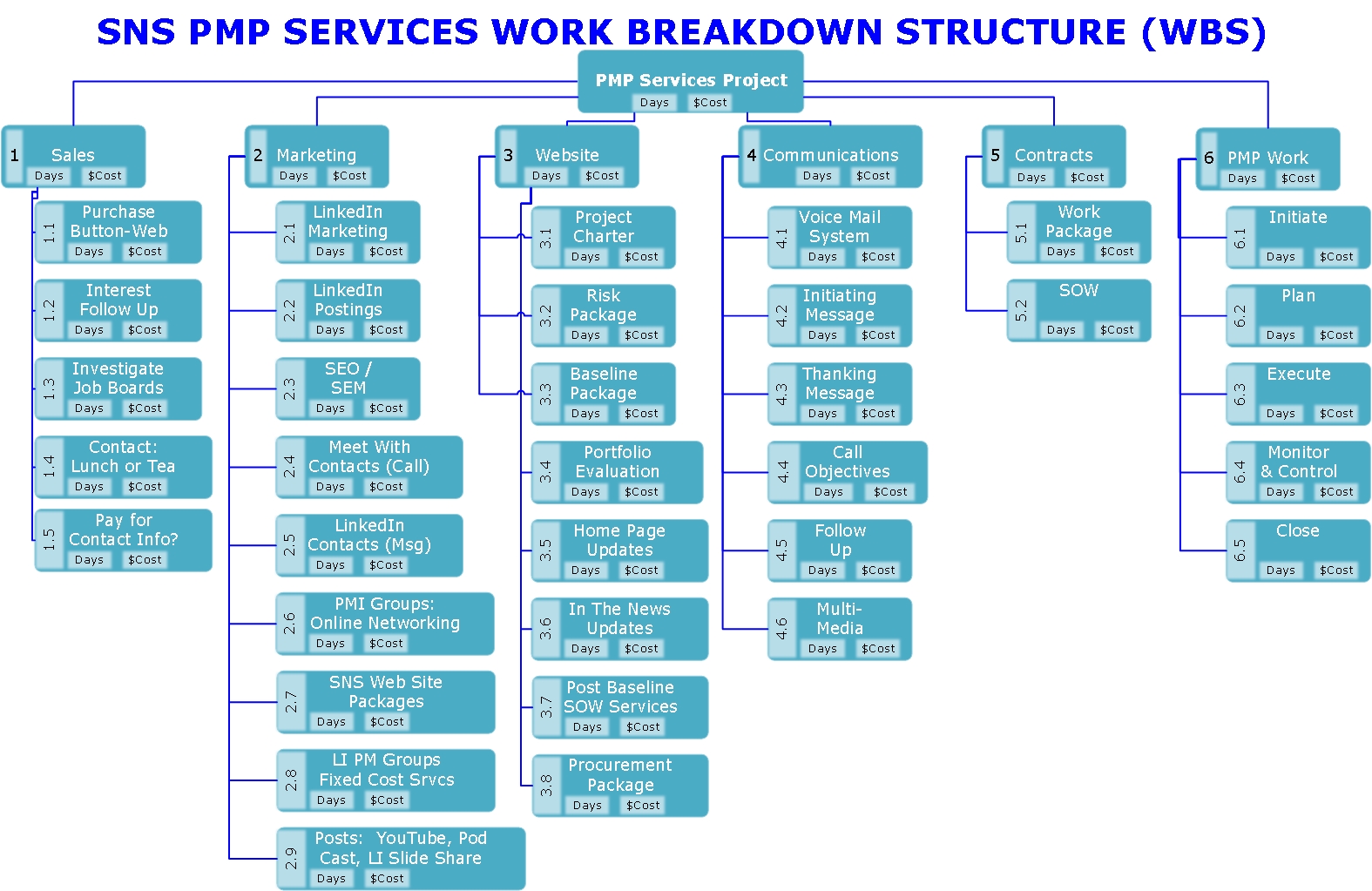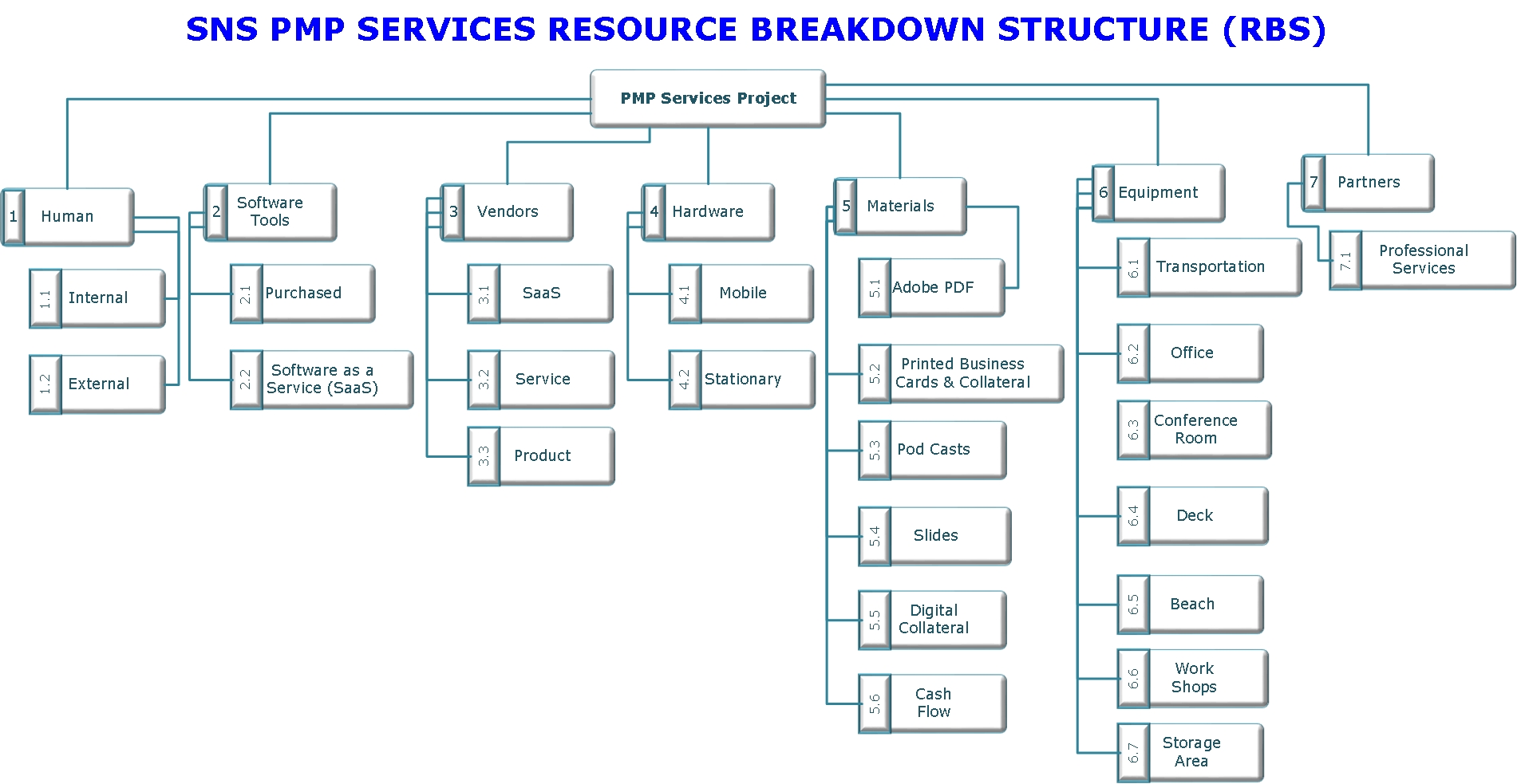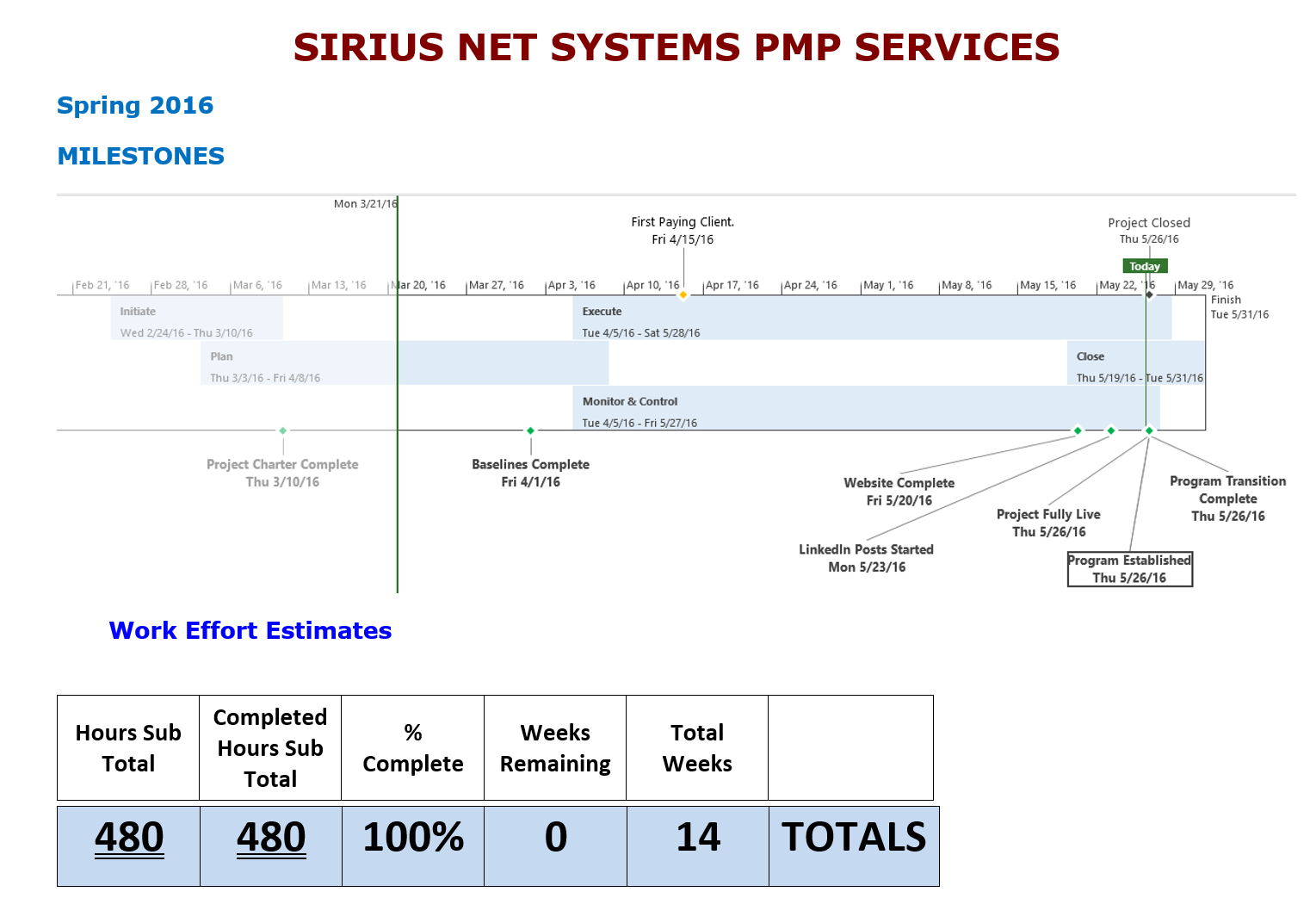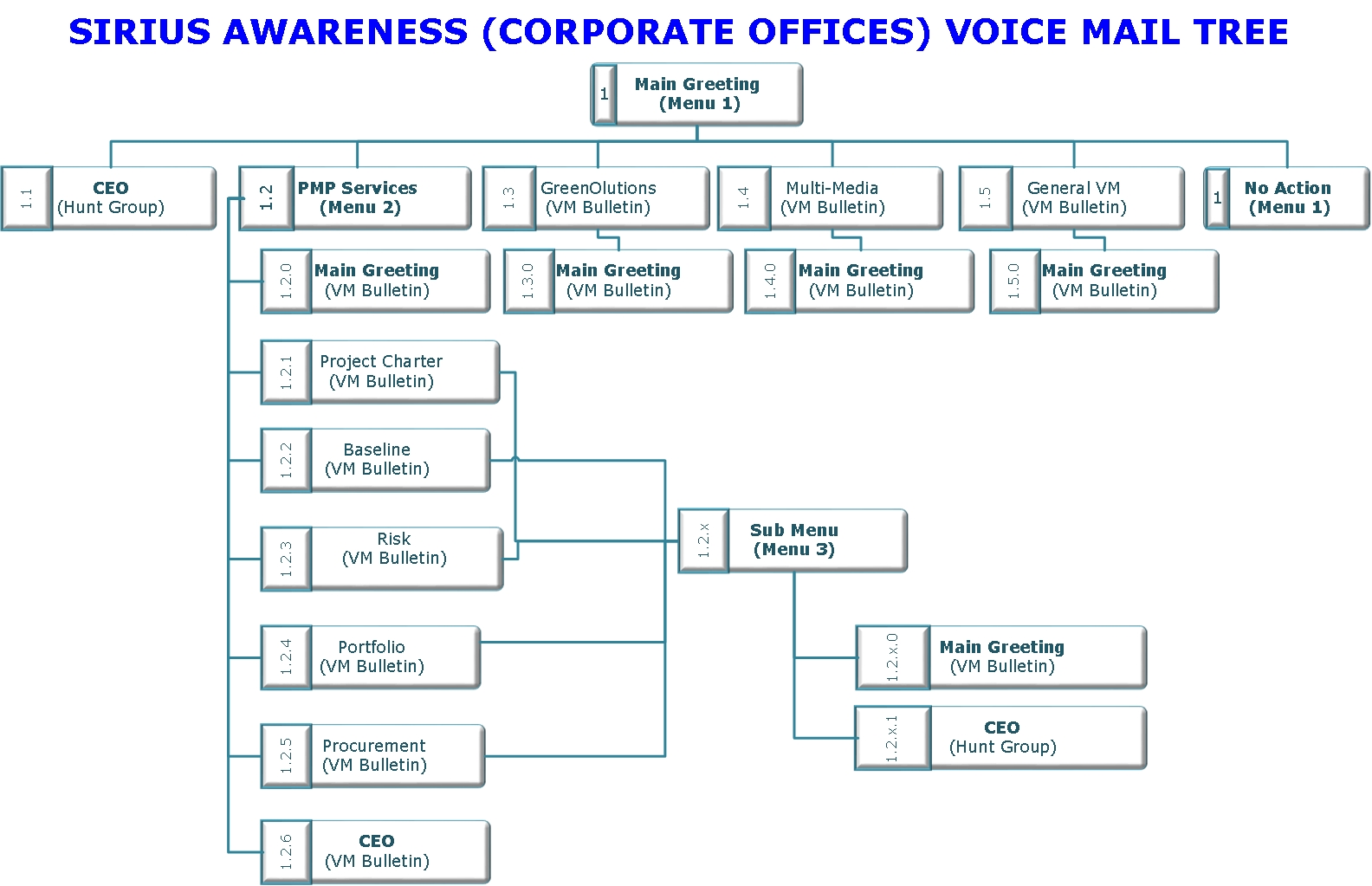 5D&B_NMGPT_DEV_PHILOSOPHY
5D&B_COLOR PALATE & PRIMARY FONTS_Image
5D & Beyond Project Charter - Cover Page
5D & Beyond Project Charter - 2nd Page
FUV_Status_Slide_20211013
Portfolio_Overview_Example
5D and B BI Dashboard This Week
Power_BI_Produced_Delivered
AMZN_TSLA_Stock_Highs_by_Years_Traded
Example Pre Kick-Of Workflow
Example PMP Work Streams With Milestones
Context Diagram - SNS PMP Services
Project Charter Service Work Flow Diagram
SNS PMP Services Project Milestones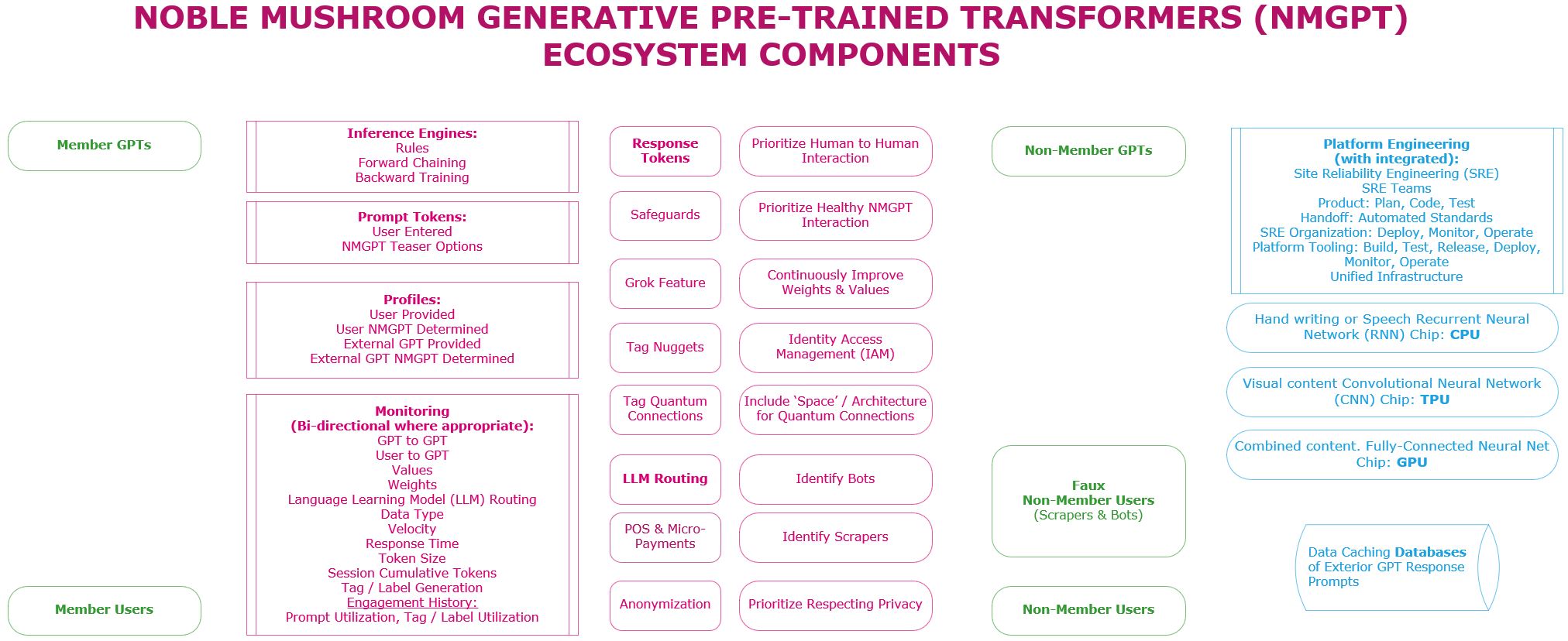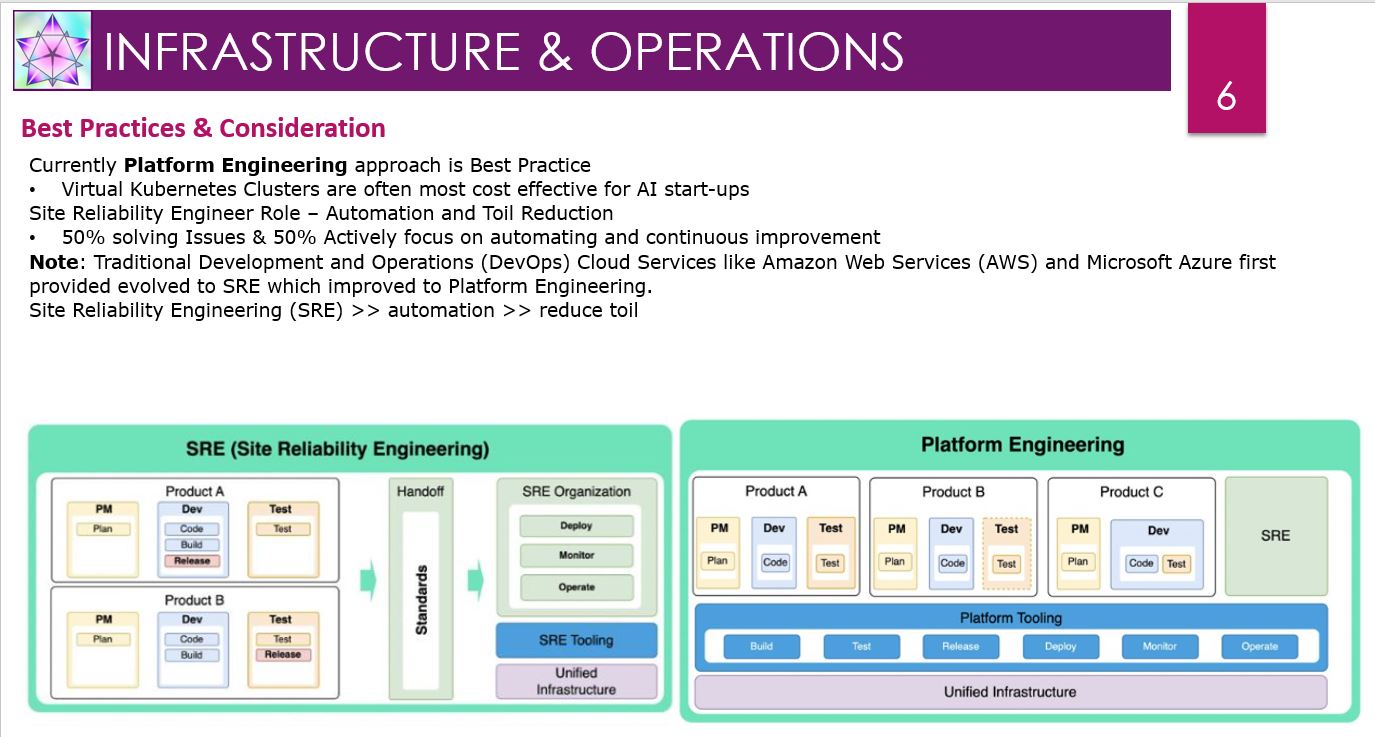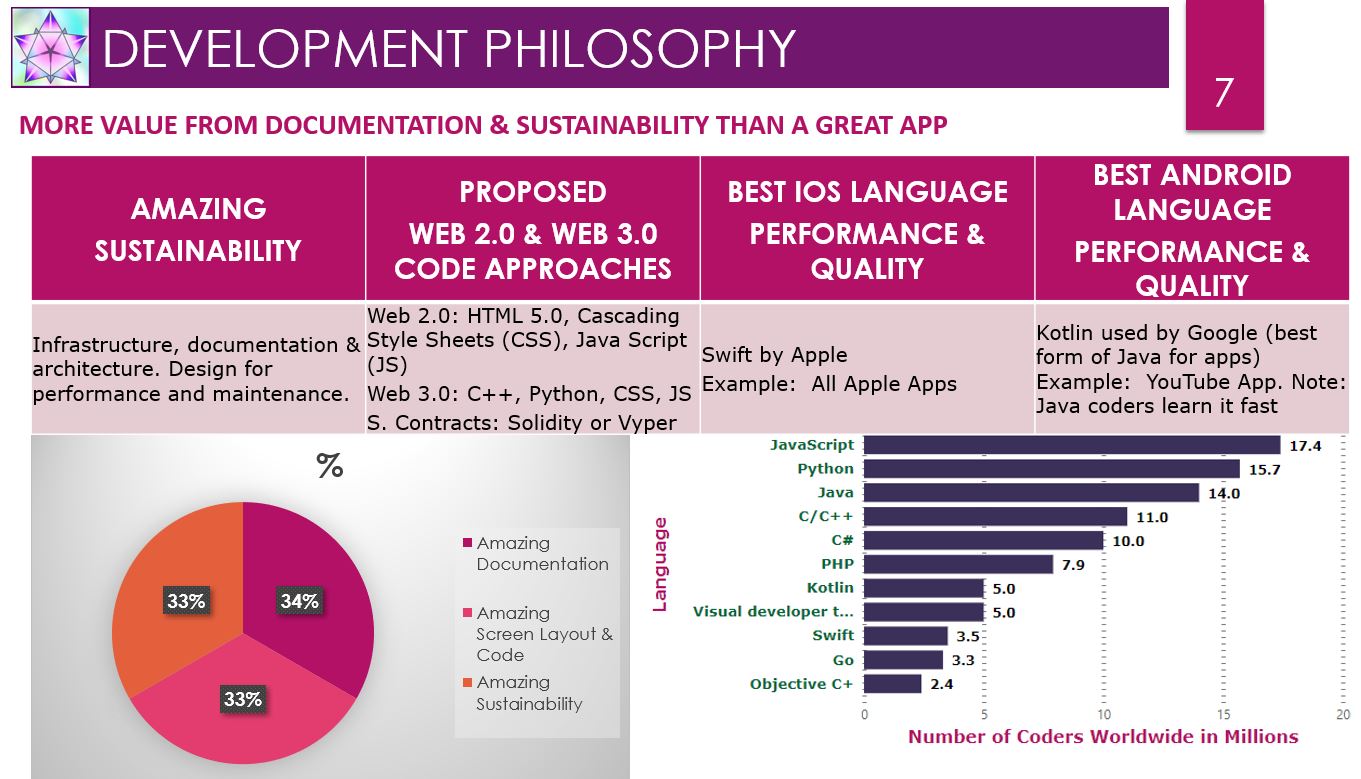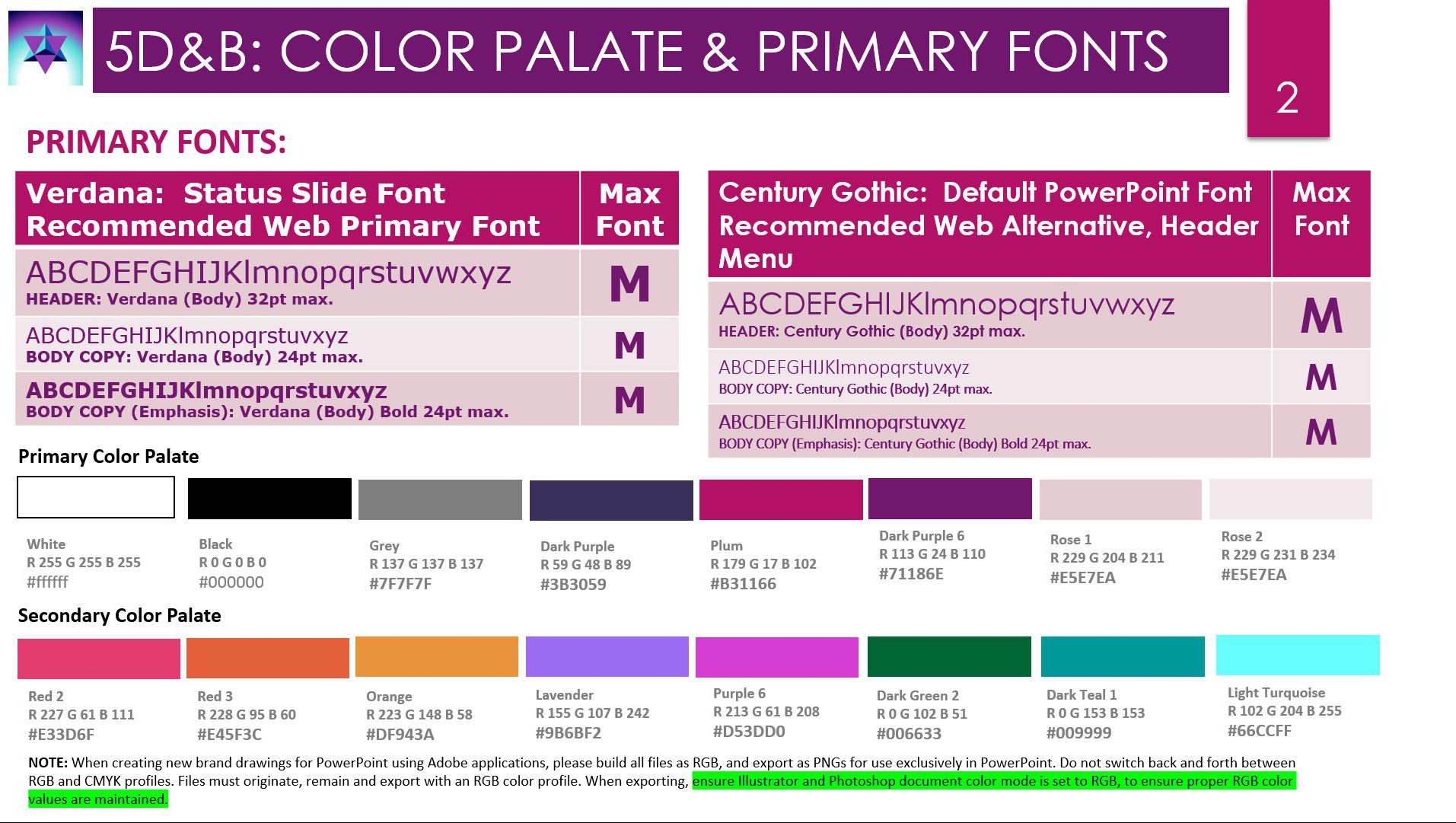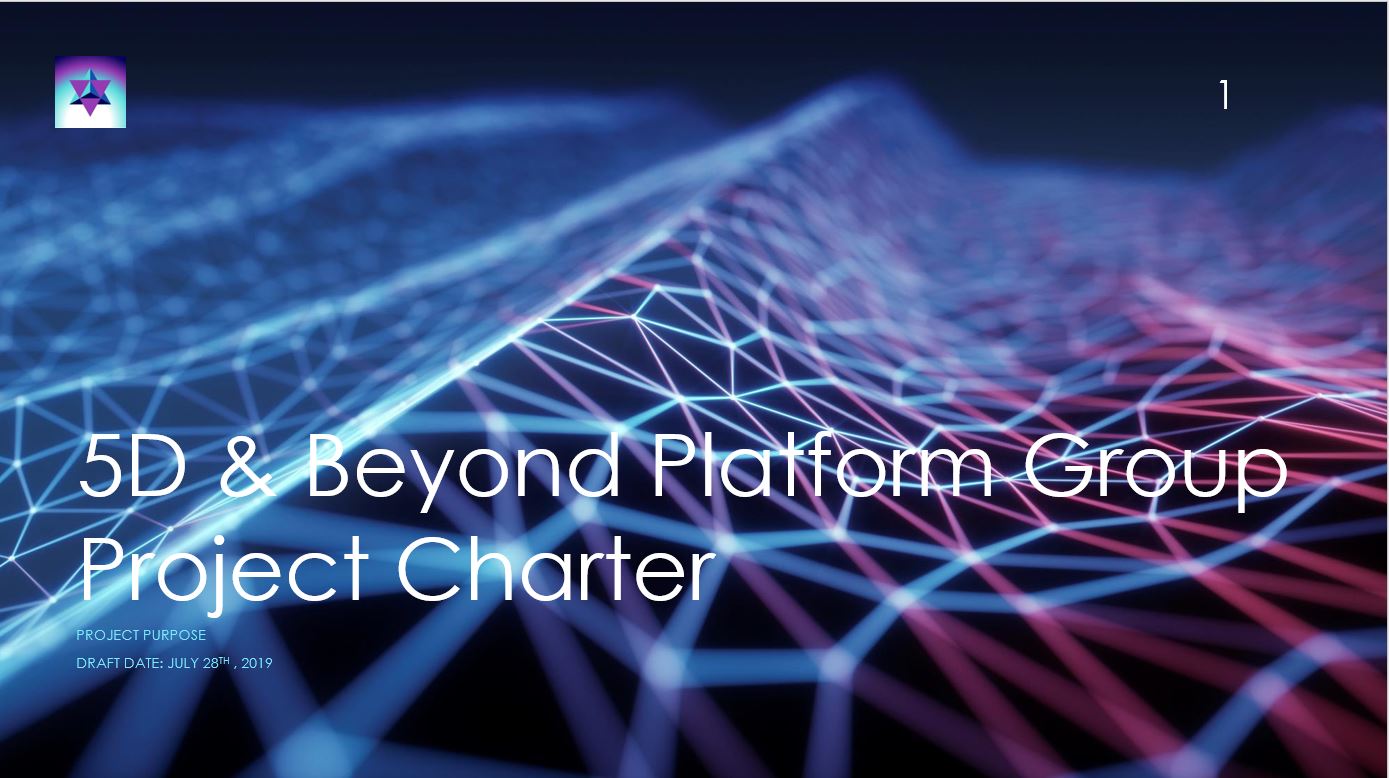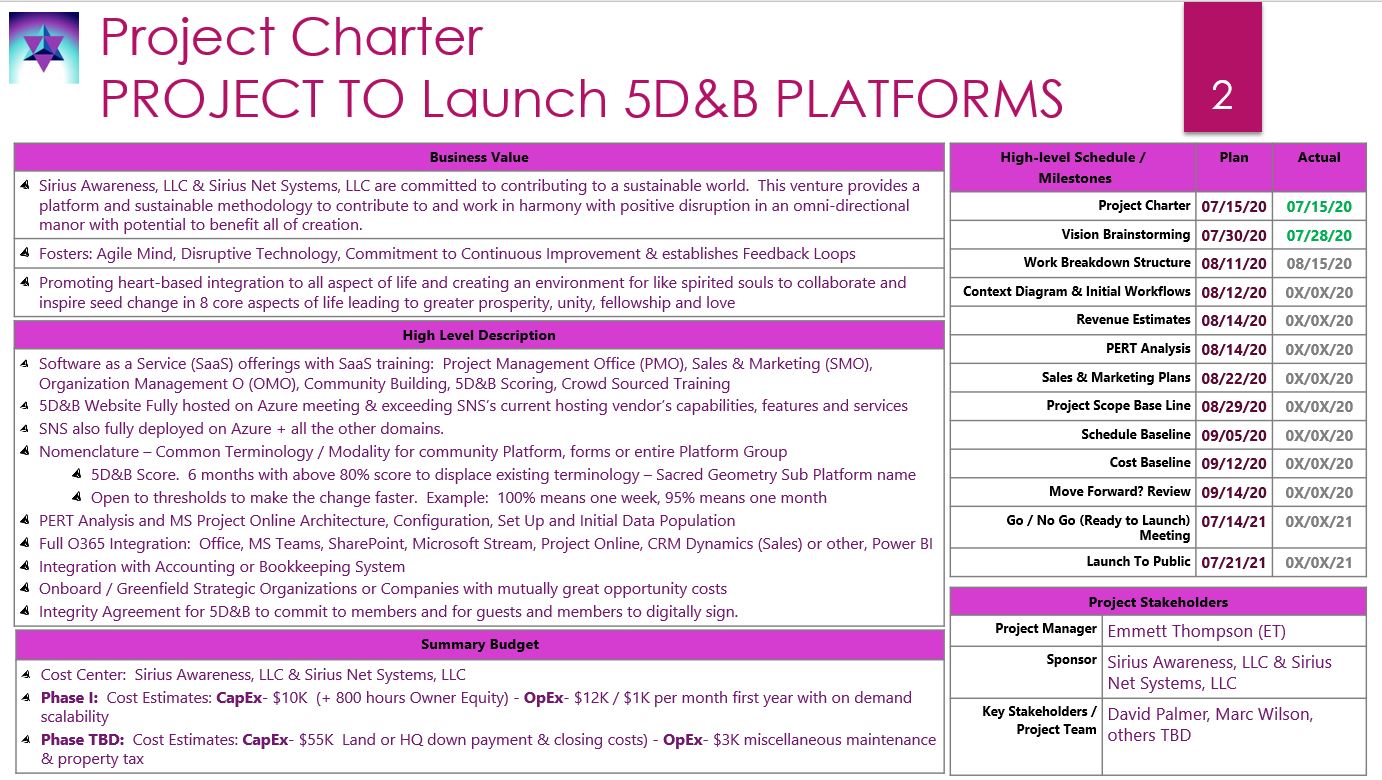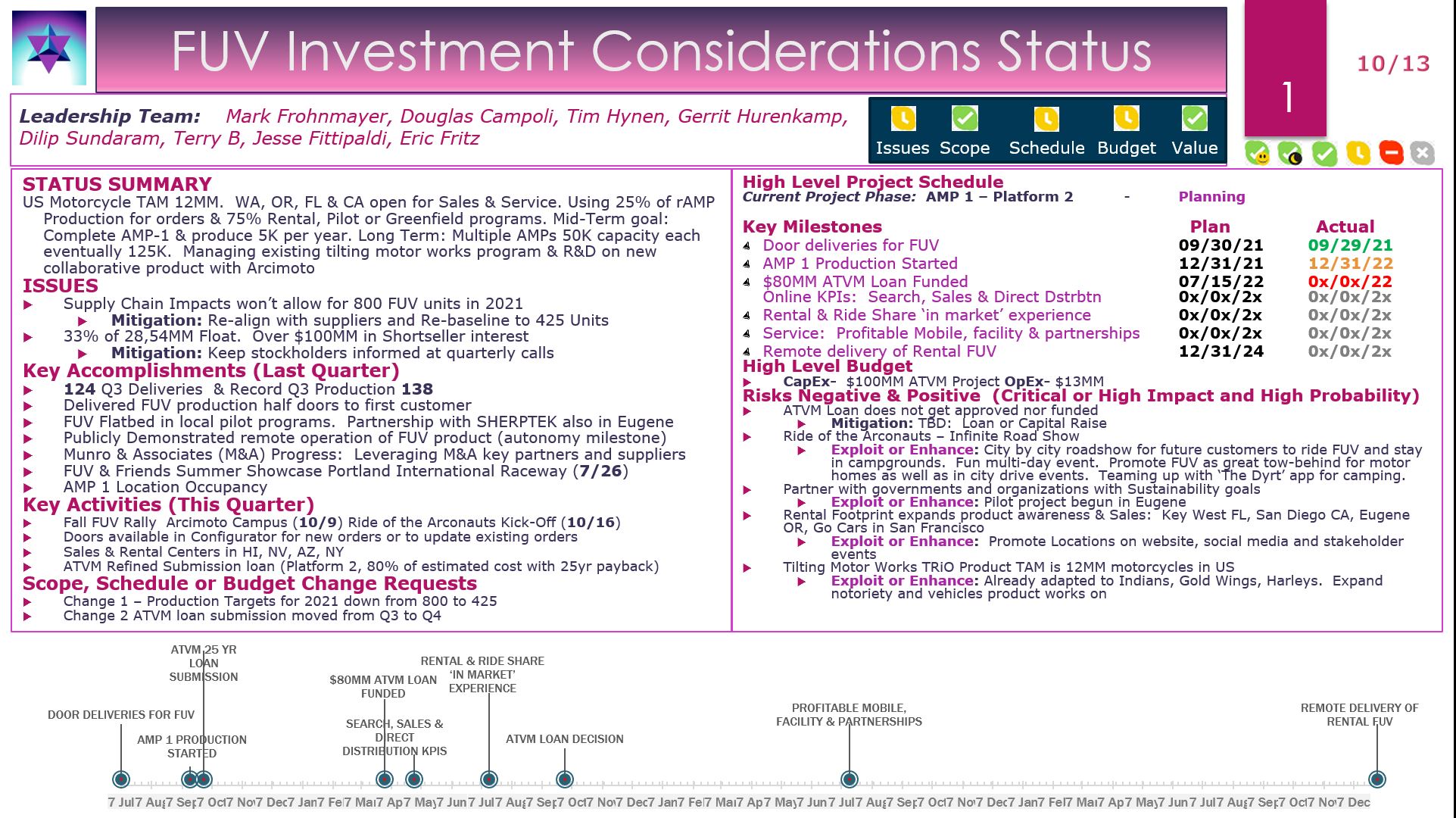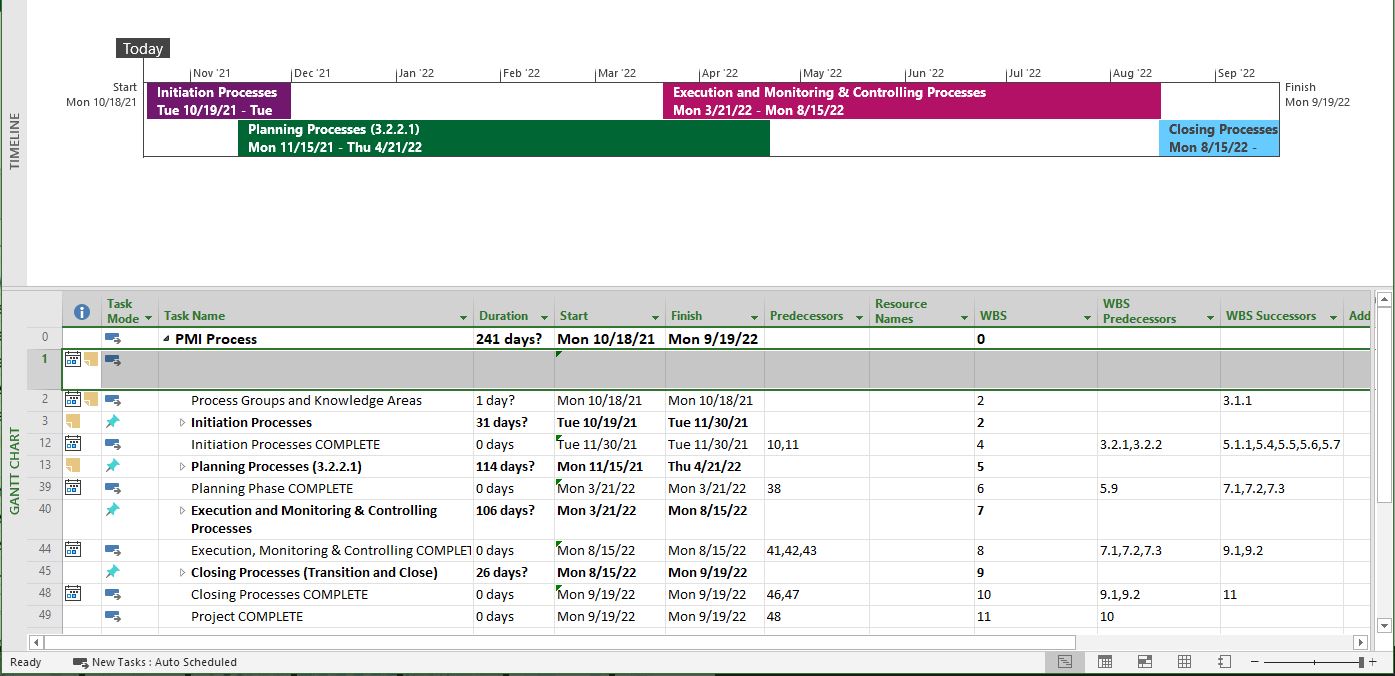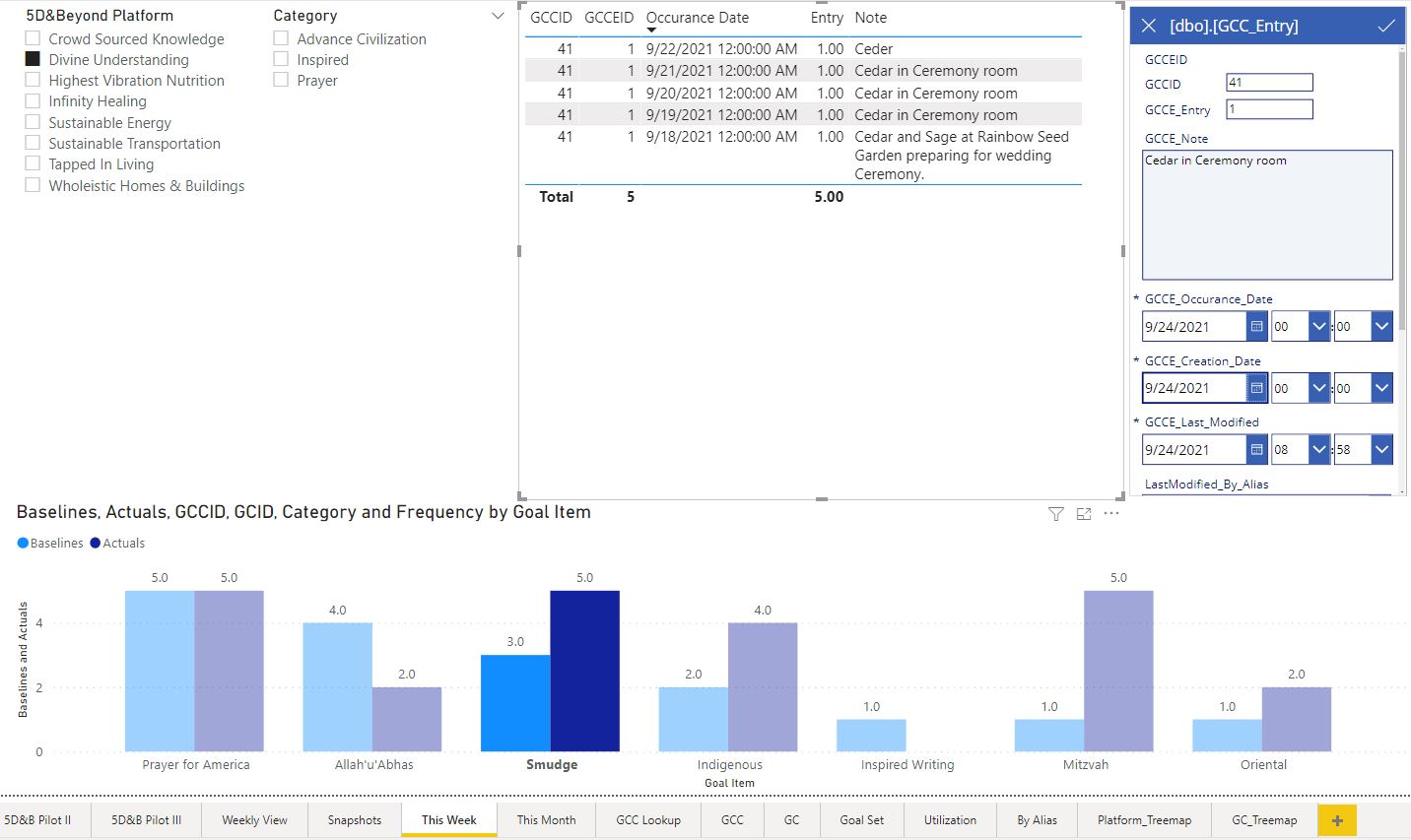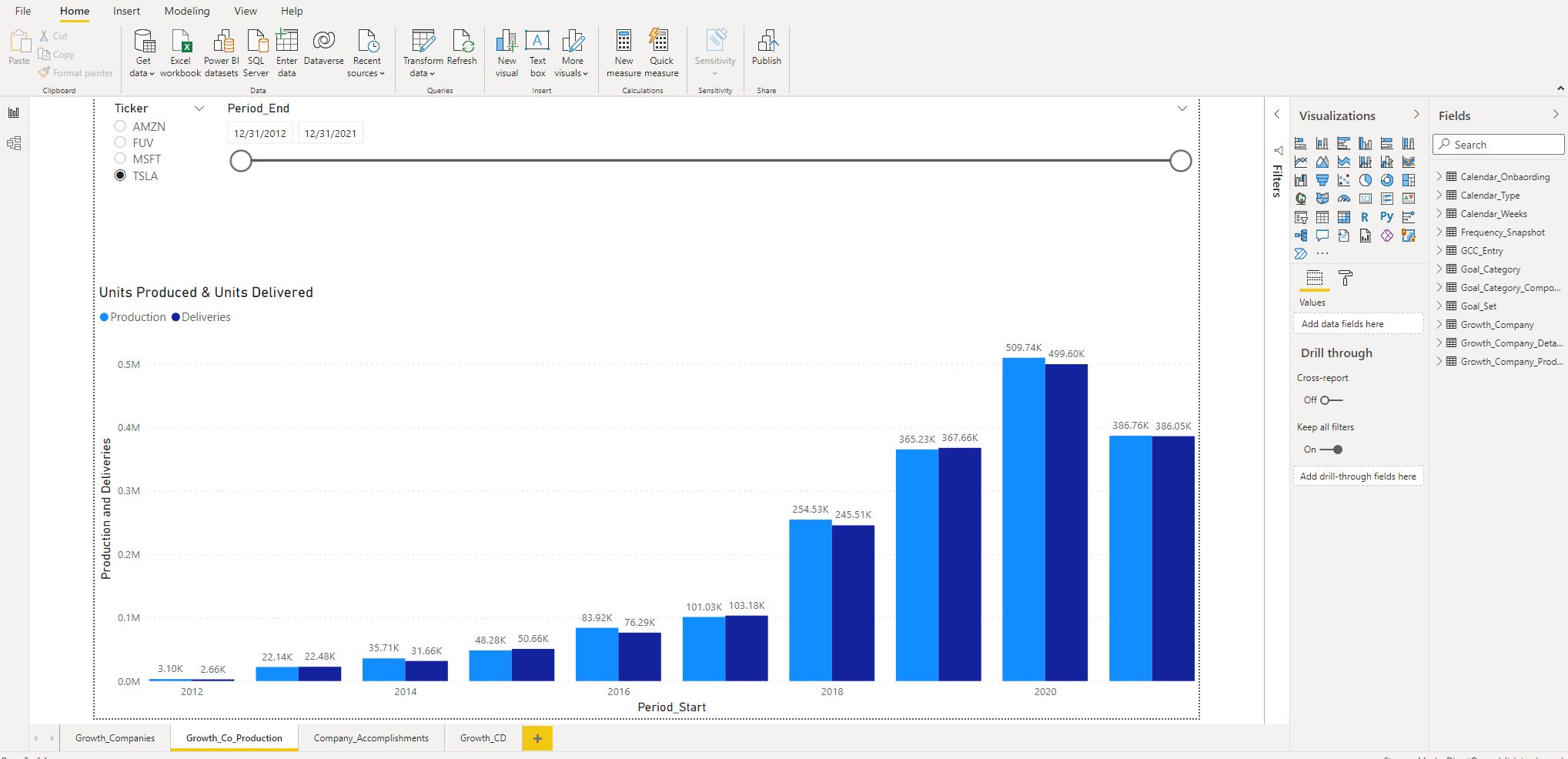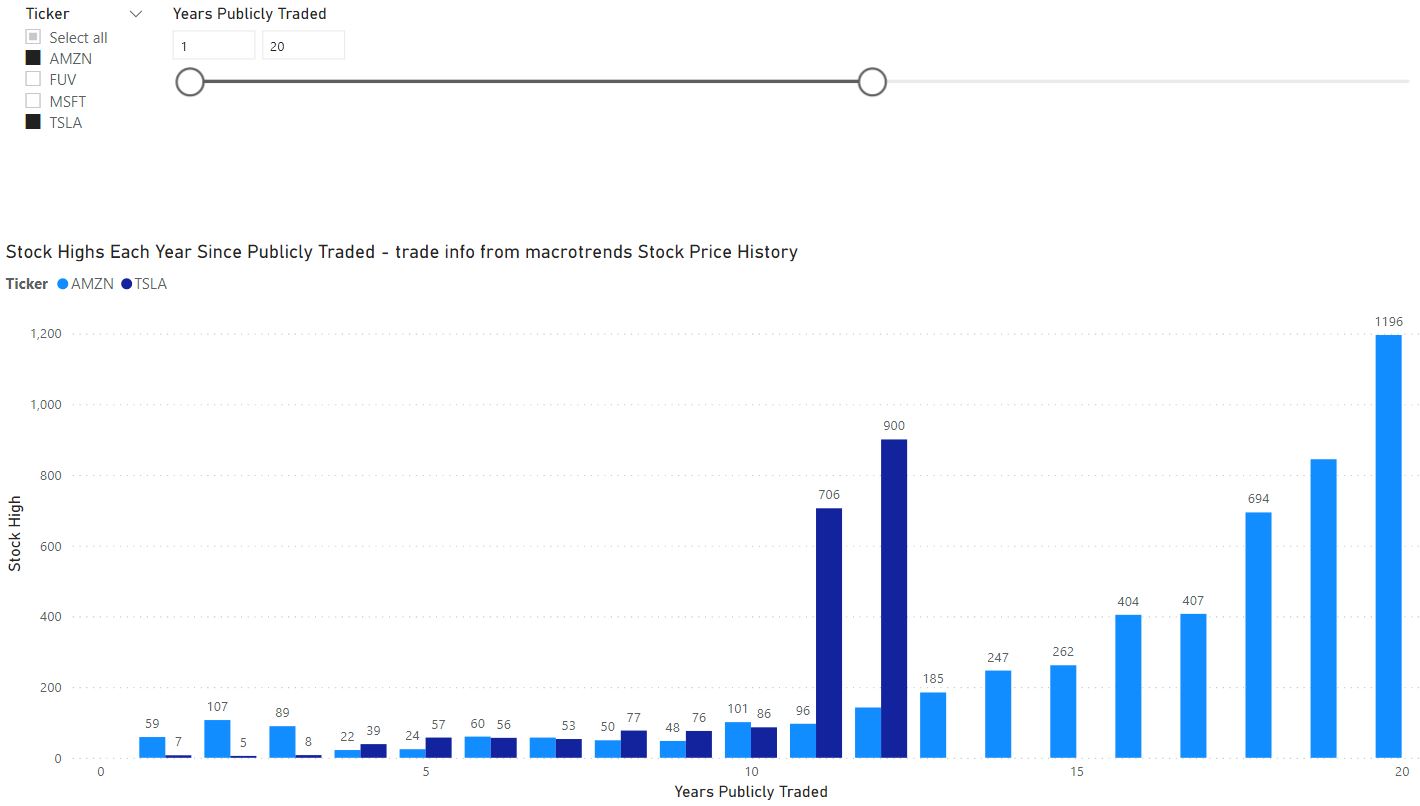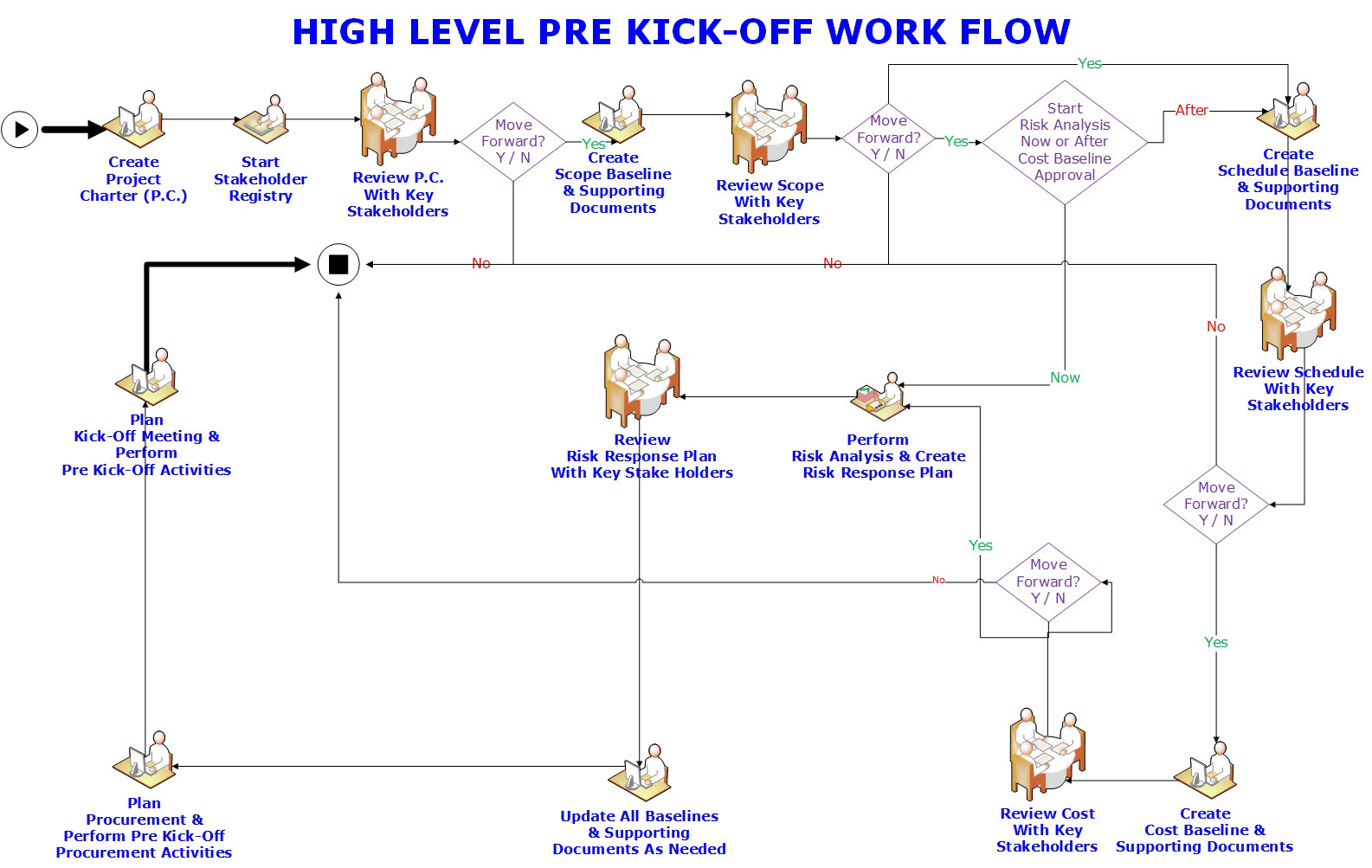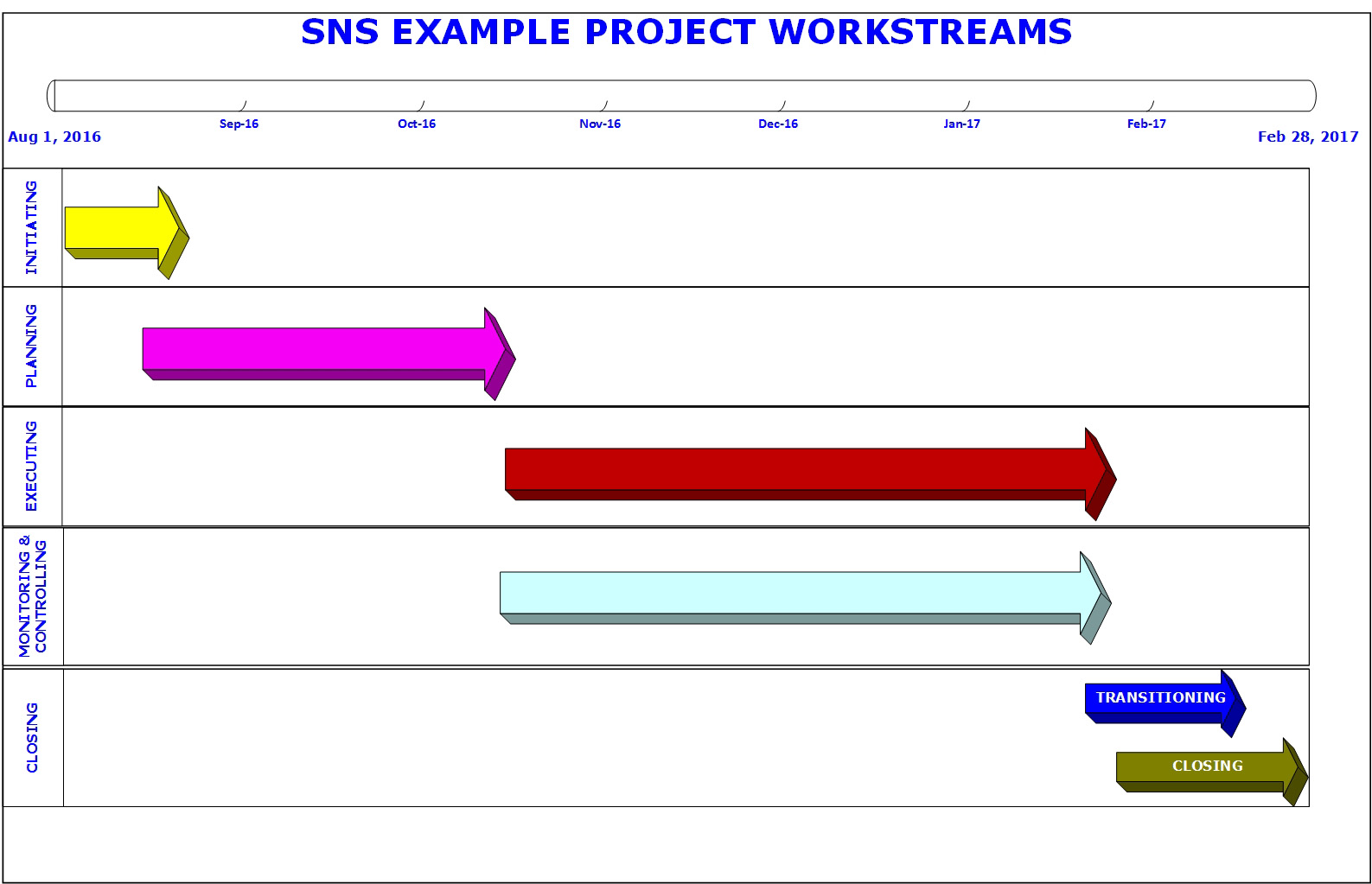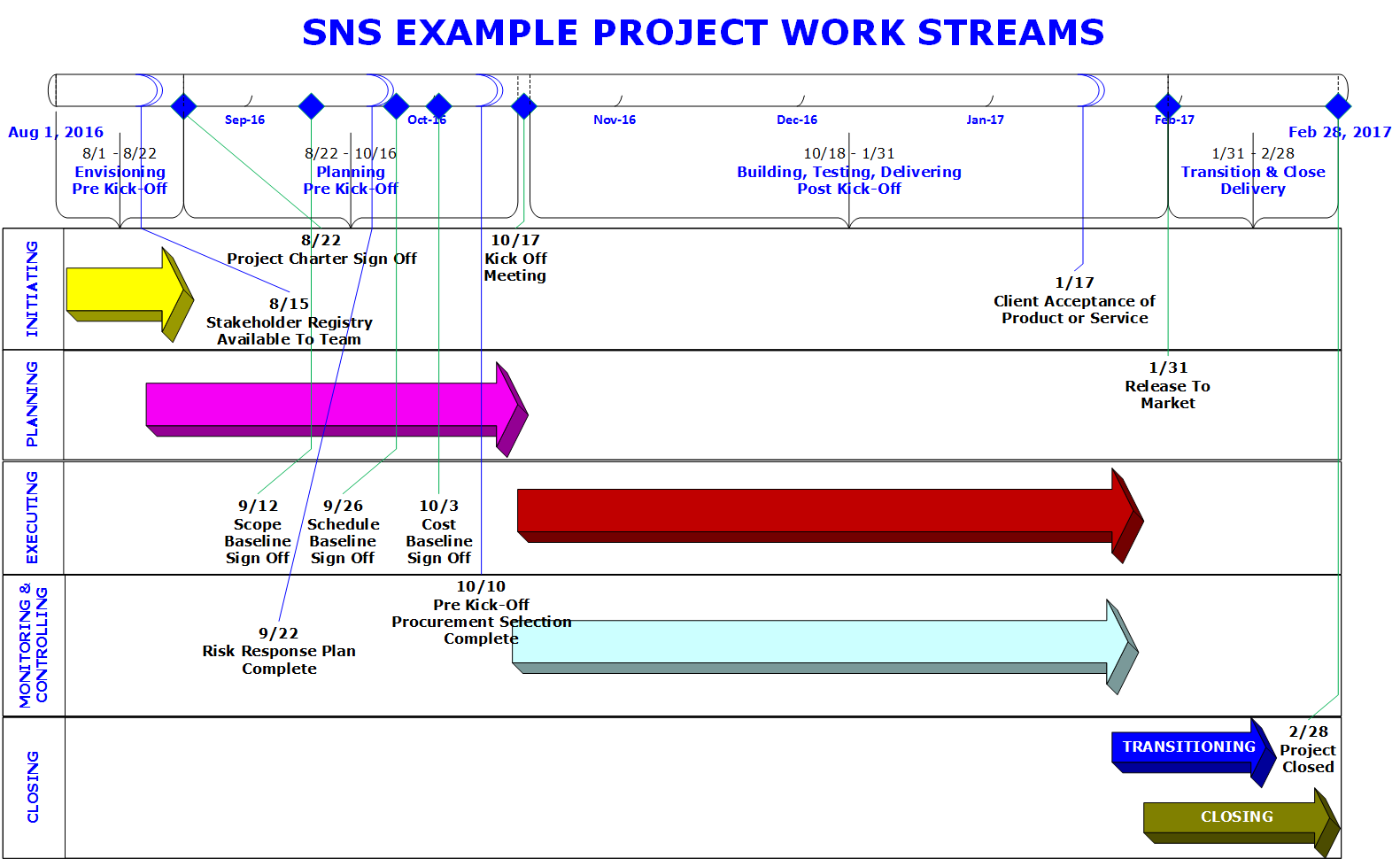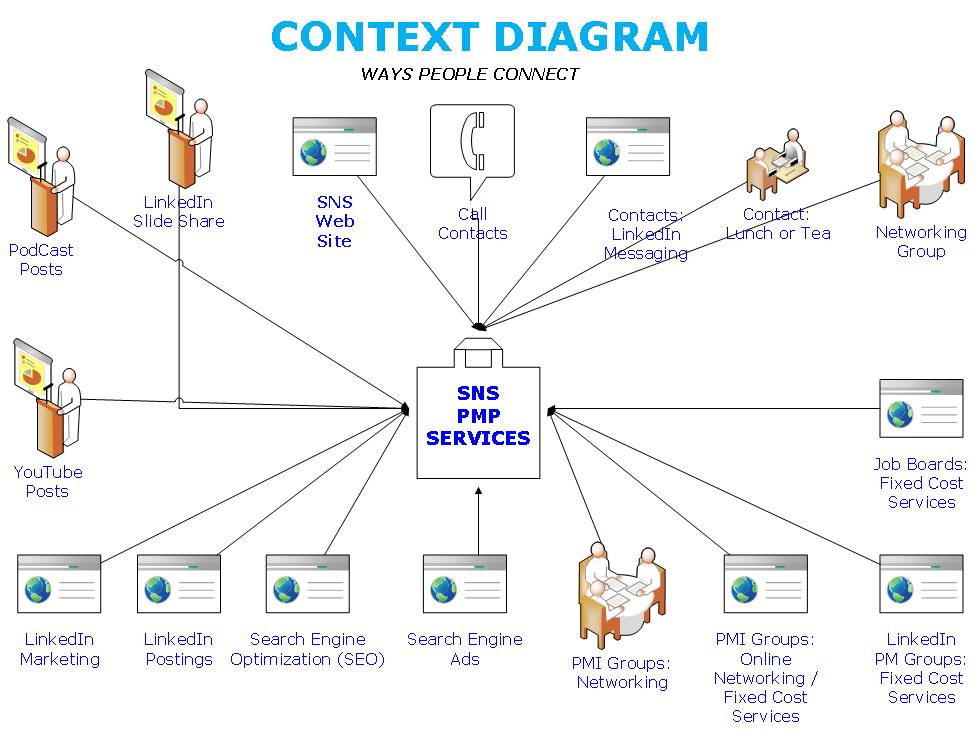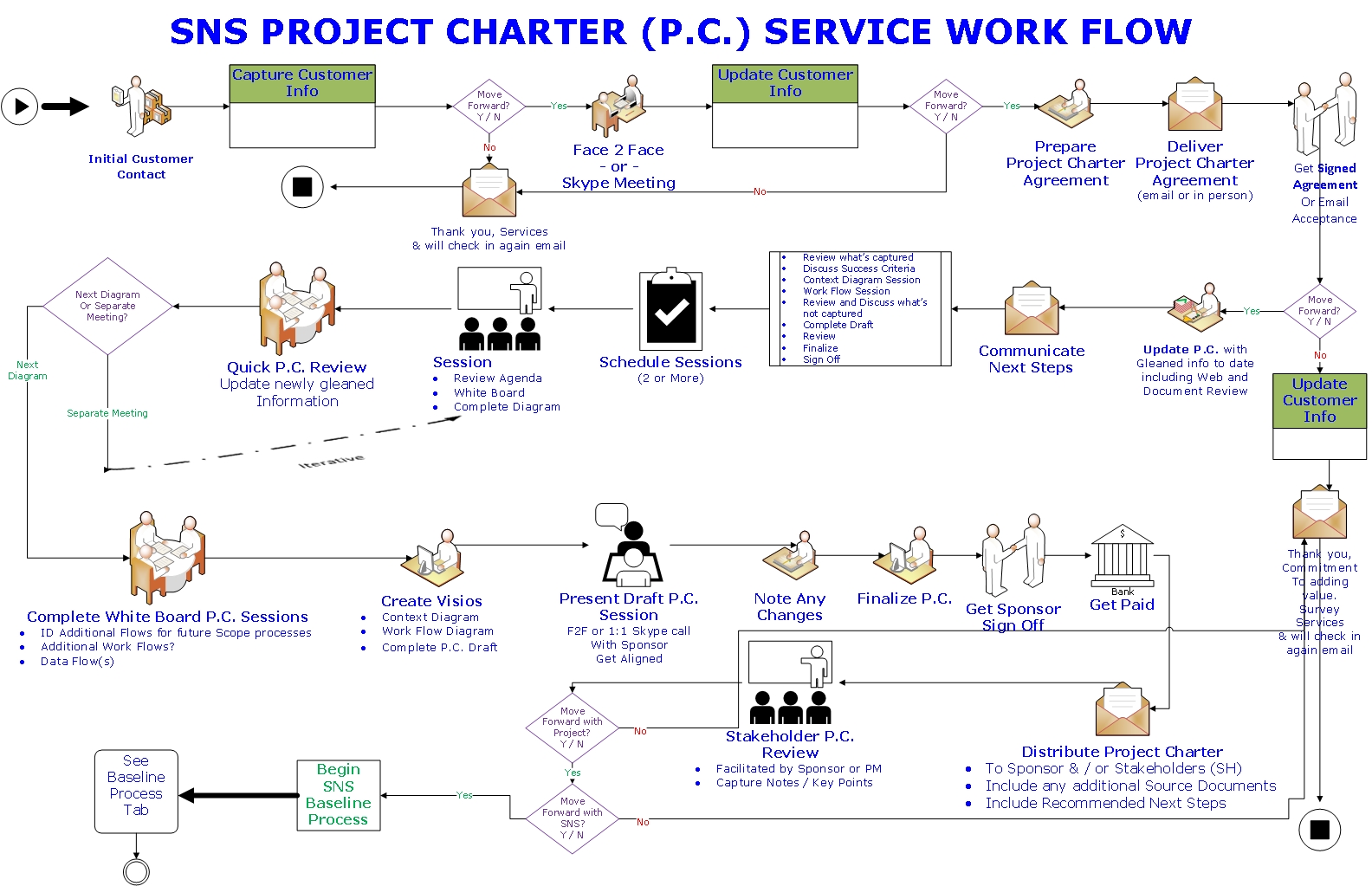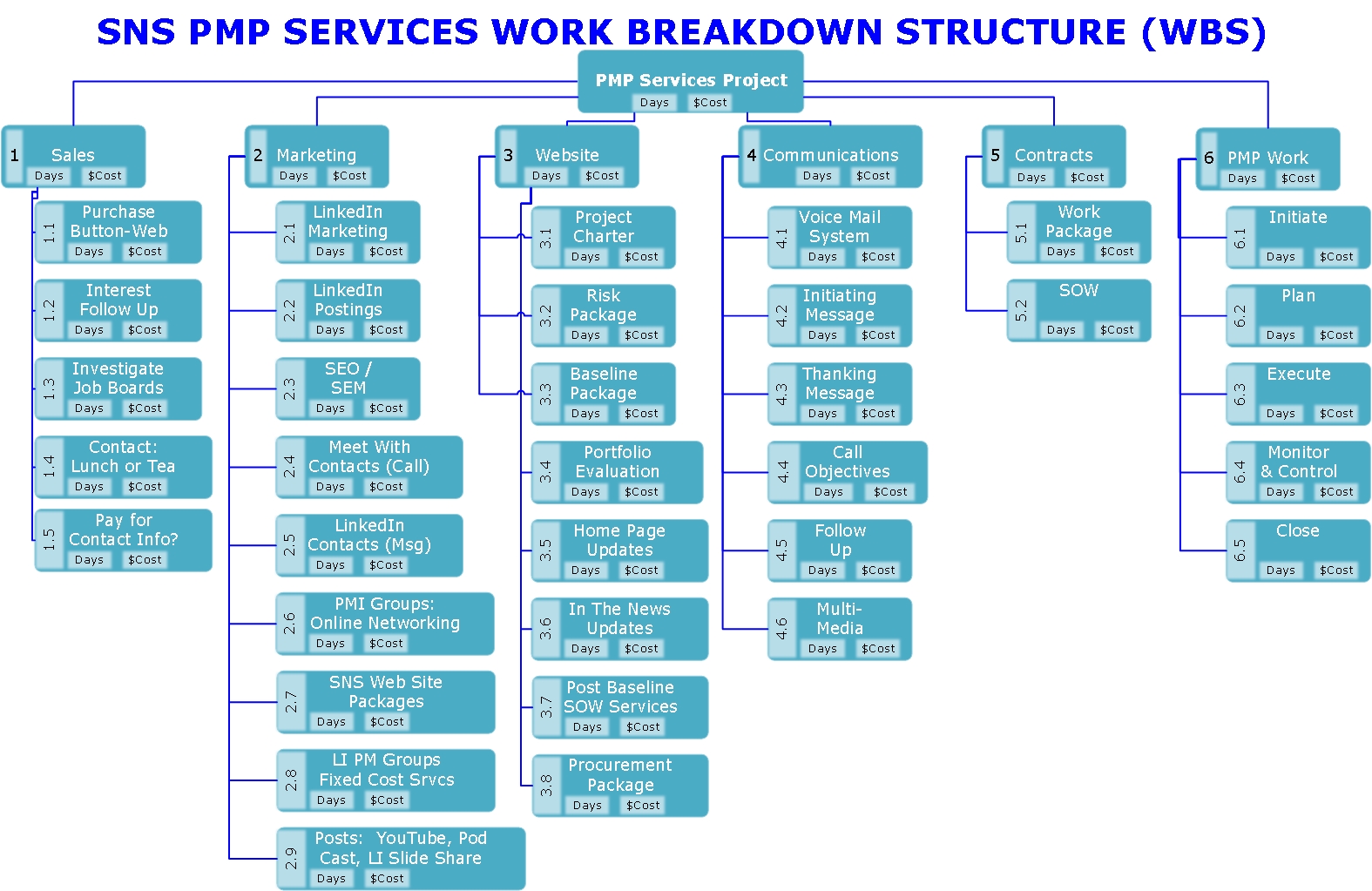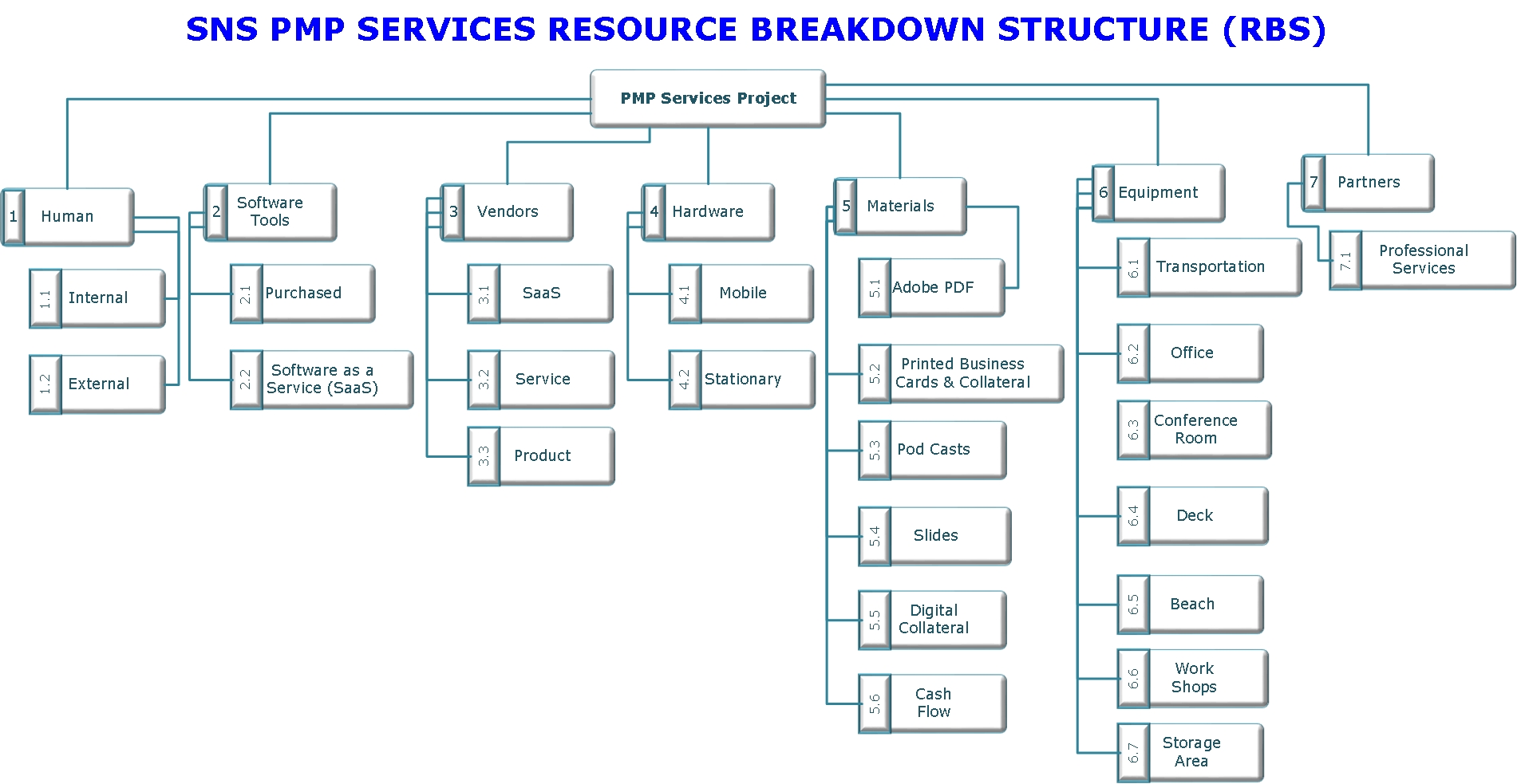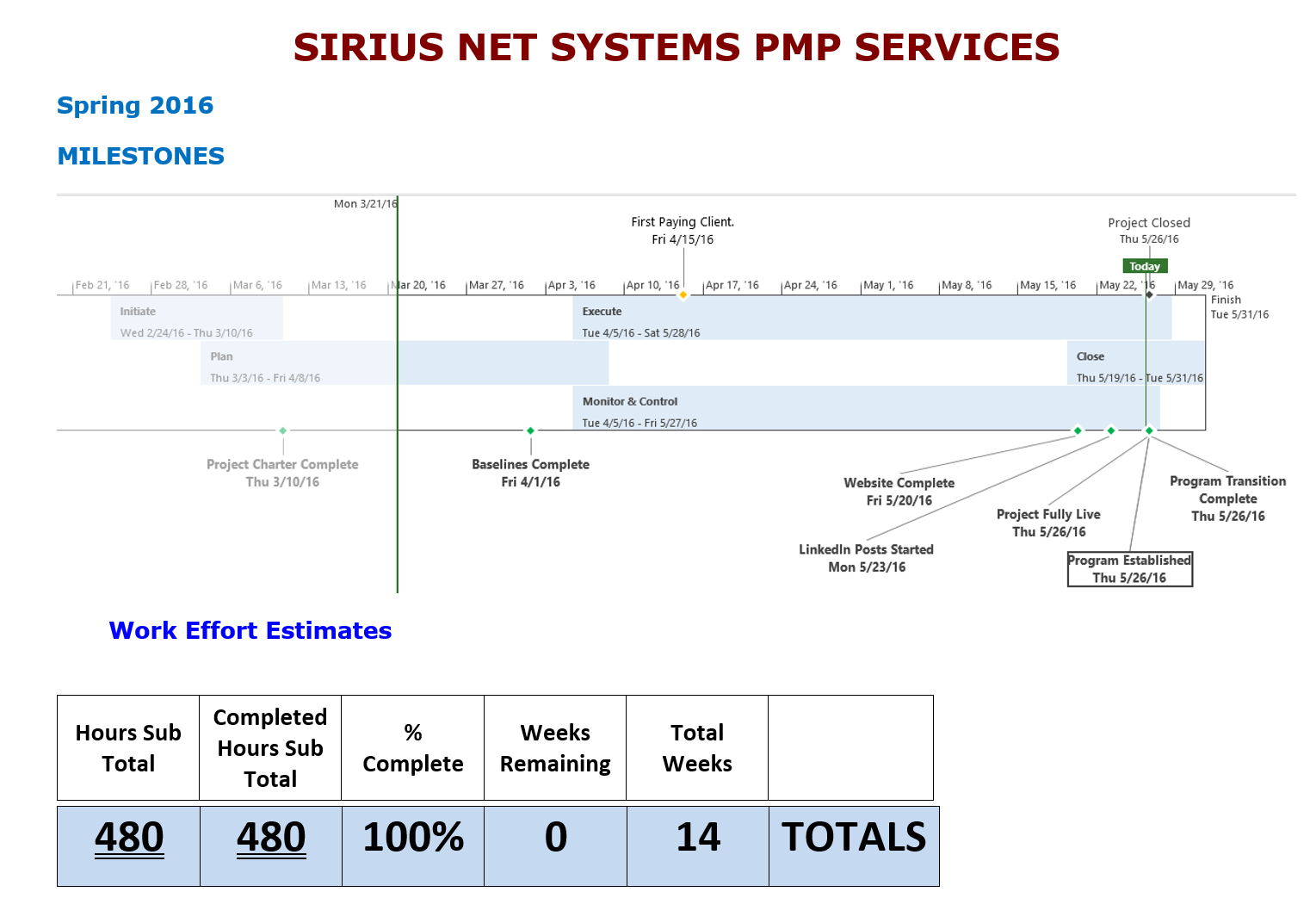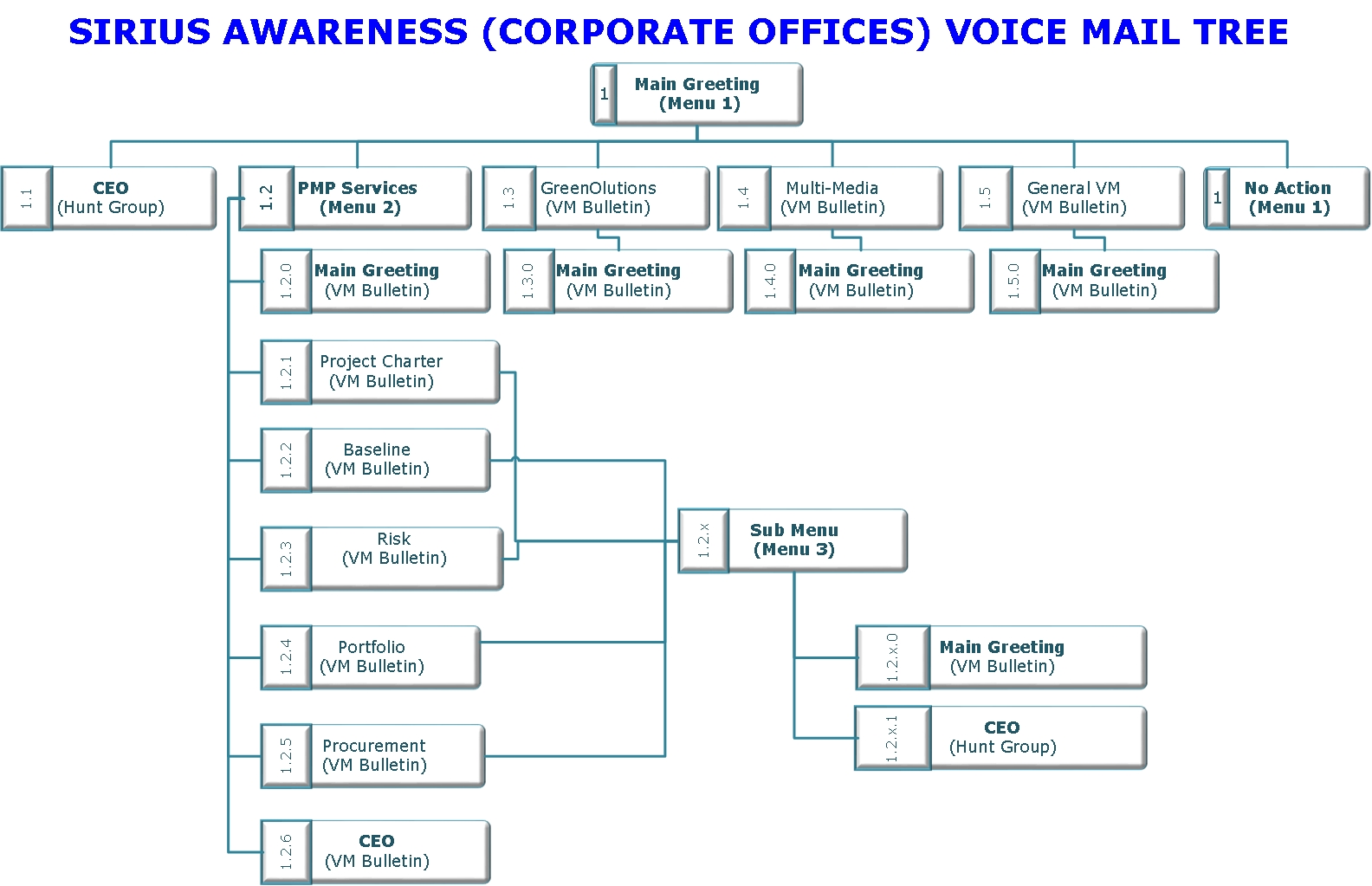 OBJECTIVE / DESCRIPTION
Portfolio Director: Emmett Thompson
Establish 5D&B Portfolio
     Portfolio Design
HR Empowerment Program
Local Impact Program
Social Media Programs
Environmental Sustainability Program
5D&B Wholeistic Homes & Buildings Program
Financial Sustainability Program
IT & Cloud Program Group
     Portfolio Establishment
Executed project management plans across portfolio while tracking status and utilizing rolling wave planning.
     Portfolio Growth & Management
Strategic internal use of minimally viable products & soft launch of customer products onboarding greenfield market segments.  Utilizing continuous process and product improvement.
HIGHLIGHTS
SPACER IN WHITE
Published:  August 22nd, 2022
Community Outreach and Relationship Building Programs

Water Canyons Resort, Utah alkǝmē rainbow kollective activation Project
Rising Moon Meadows Duvall, WA Remember Fest 9 Directions Blessing & Men's Circle Facilitation
Rainbow Seed Garden Holding Divine Space Project
Mother and Daughter New Home Cleansing and Blessing Project

5D&B Tablet App

5D&B Goal Tracking Minimally Viable Product (MVP)

5D&B Investment Tool and Growth Tracking MVP

Financial Sustainability Program

5D&B Microsoft O365+ Ecosystem

Architect and Build Entire

5D&B Azure Infrastructure
Vendor Contract Negations

Compliance Coordination

Supply Chain Readiness

Key Stakeholder Alignment, Evangelizing, & Reporting

Cross Team Coordination

User Experience Coordination

Tools Coordination

Release Management
Management Role

Stakeholder Management

Hallway Conversations

Team Motivation

Active Listening

Adaptive Leadership

Servant Leadership

Iteration Sizing

Product Backlog
Integration Management

Scope Management

Cost Management

Plan HR Management

Acquire Project Teams

Develop Project Teams

Manage 

Project Teams

Stakeholder Management

Communication Management

Risk Management

Procurement Management

Configuration Management

 

Project Transition to Employee Owned Program
OCUNAV PROJECT CHARTER DIAGRAMS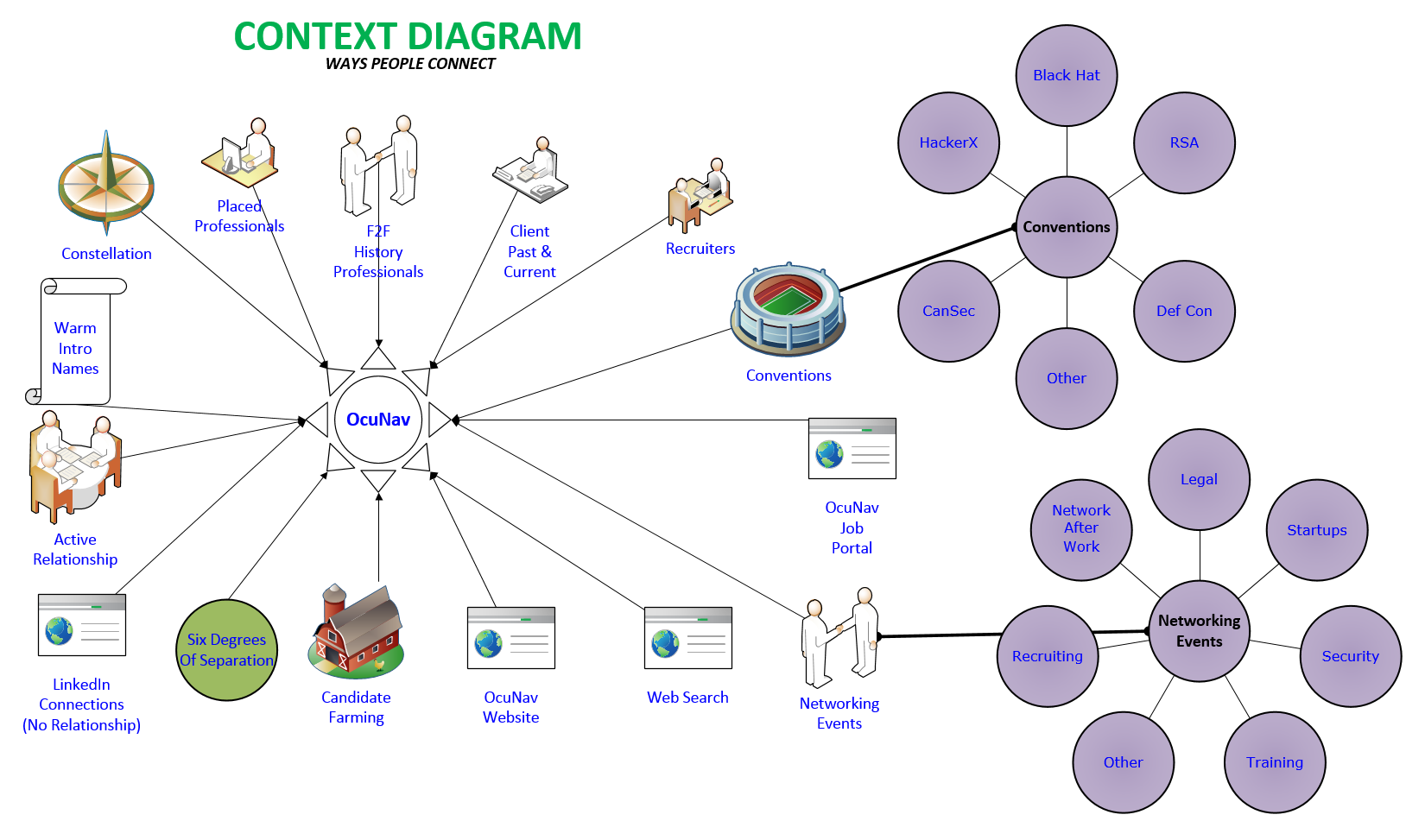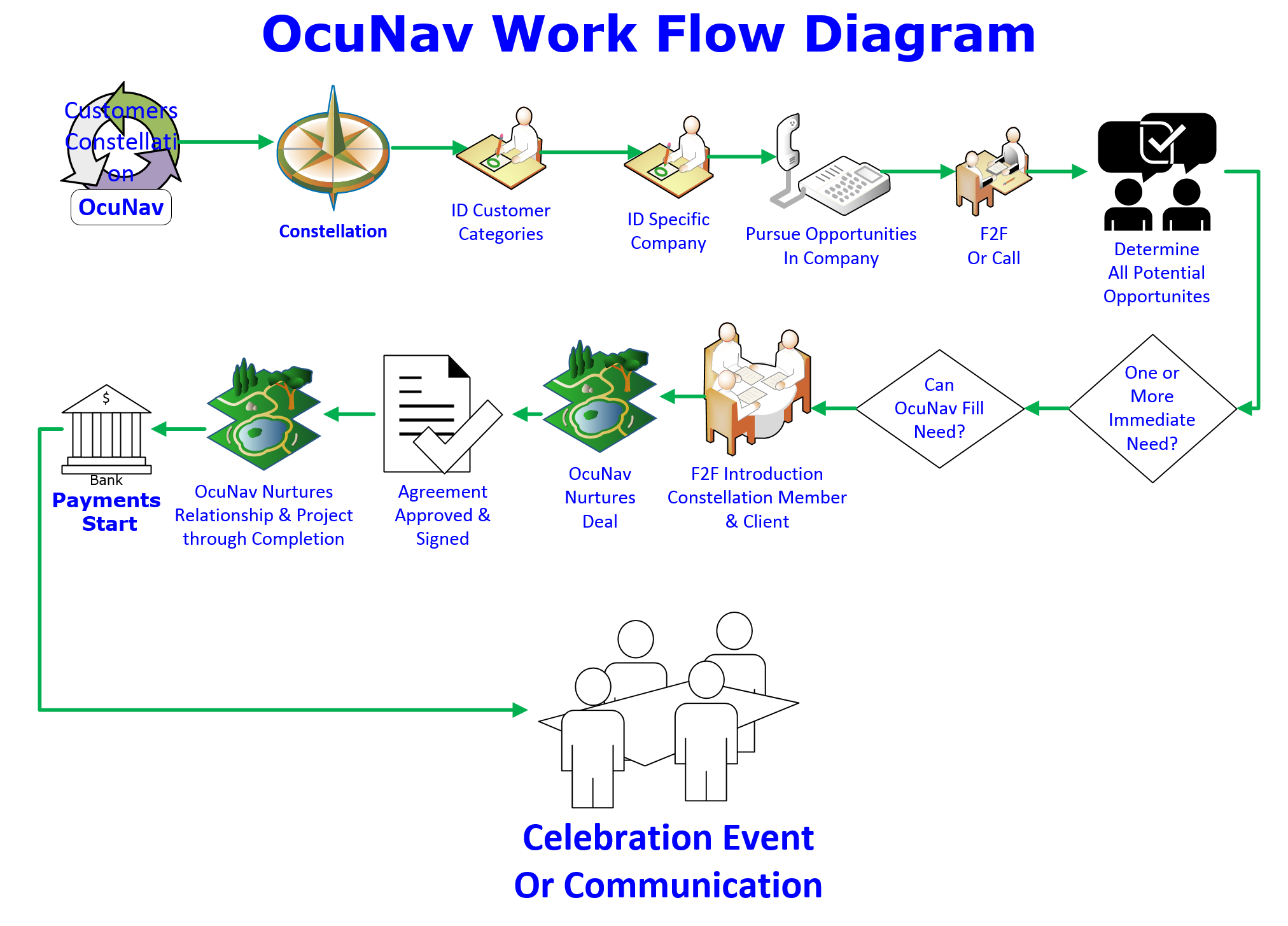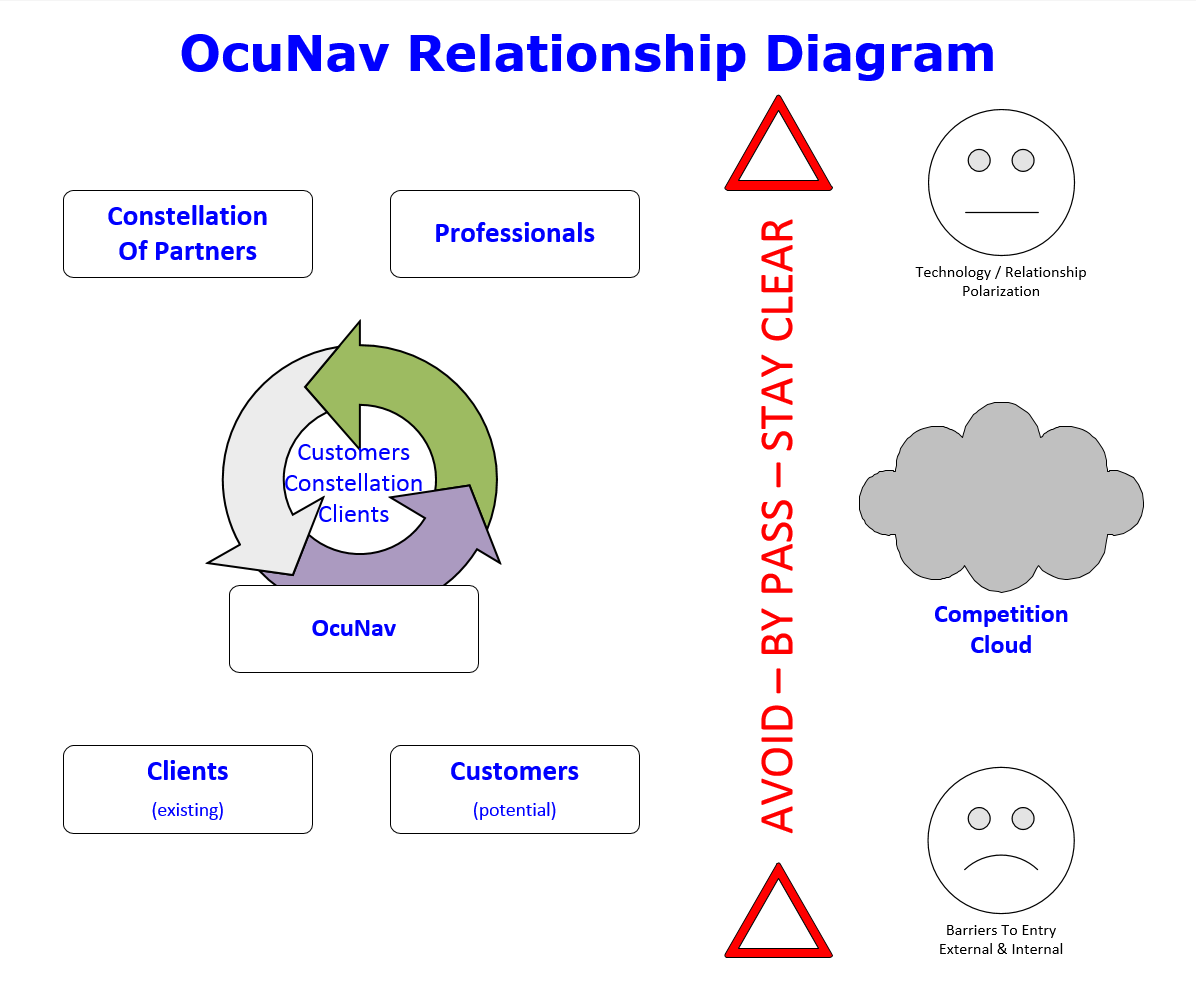 OcuNav Relationship Diagram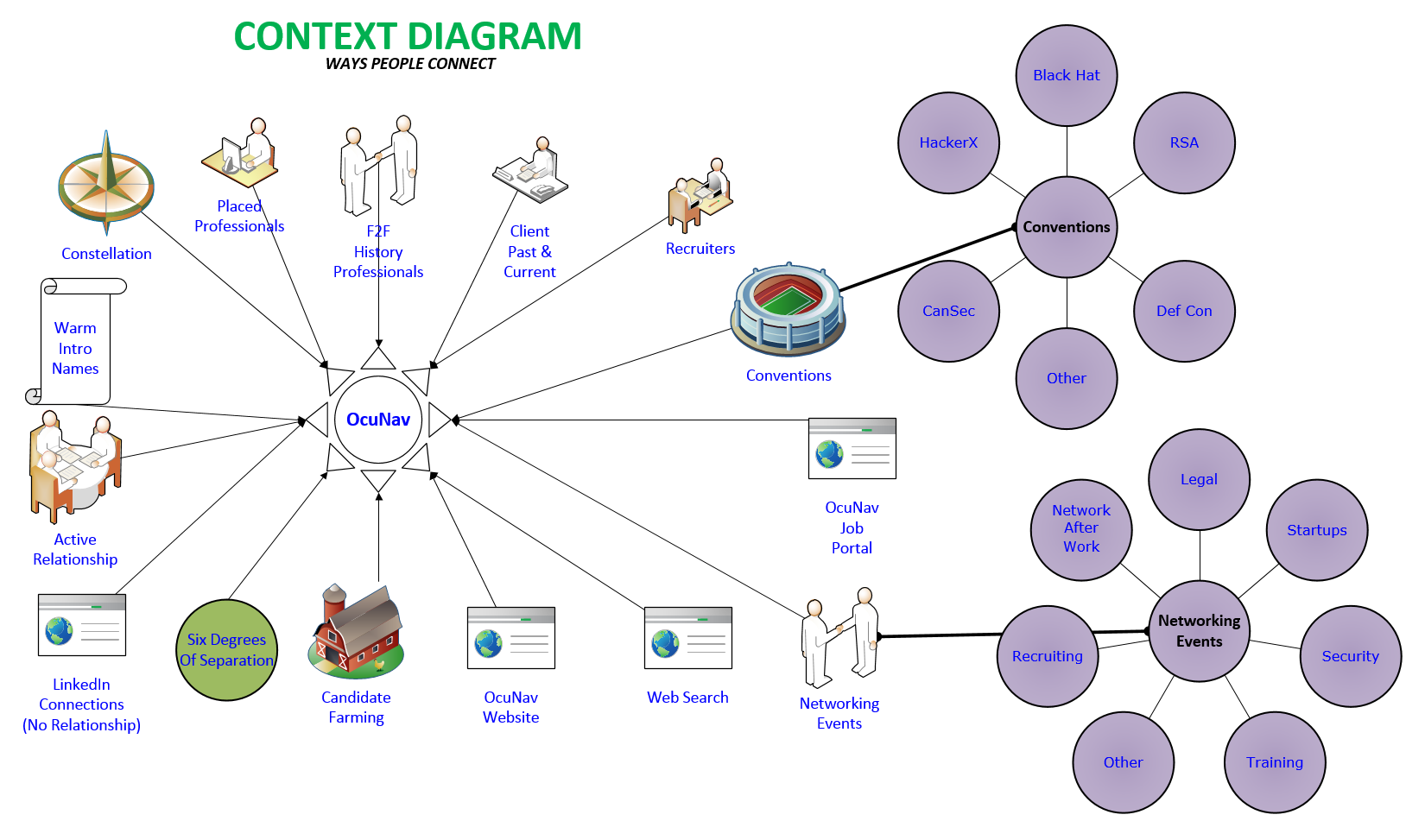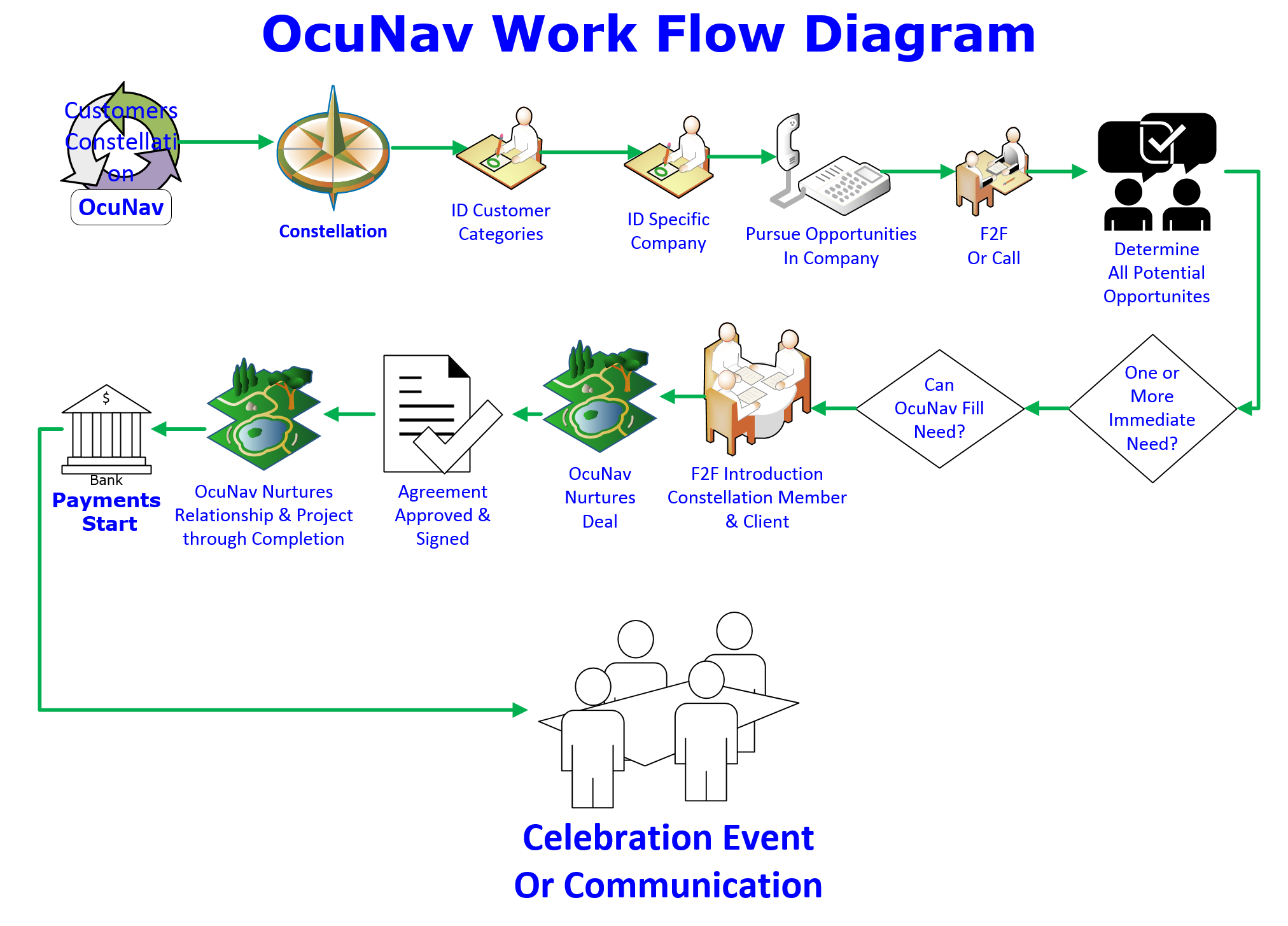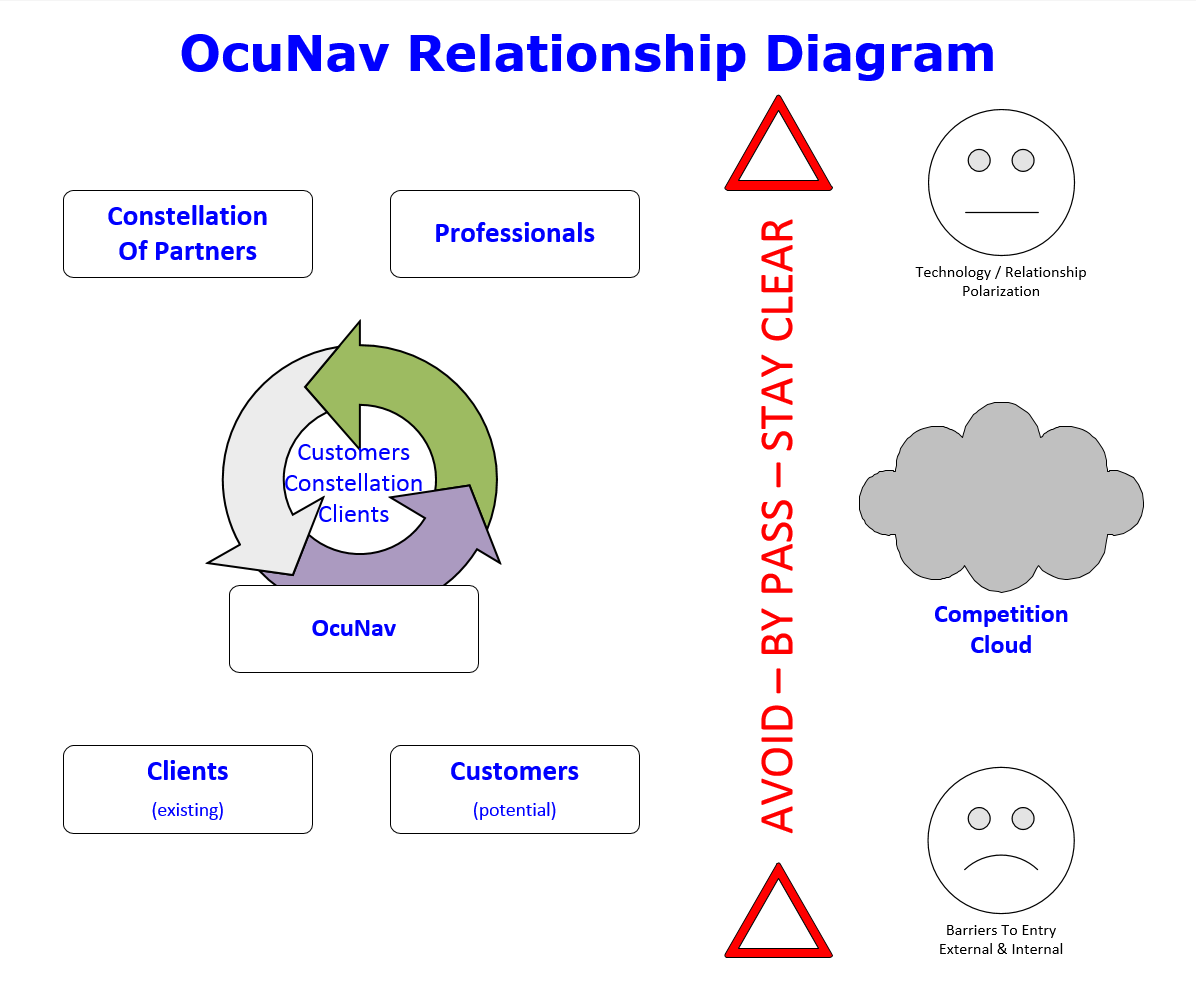 WELLNESS THROUGH ADVENTURE PROJECT CHARTER DIAGRAMS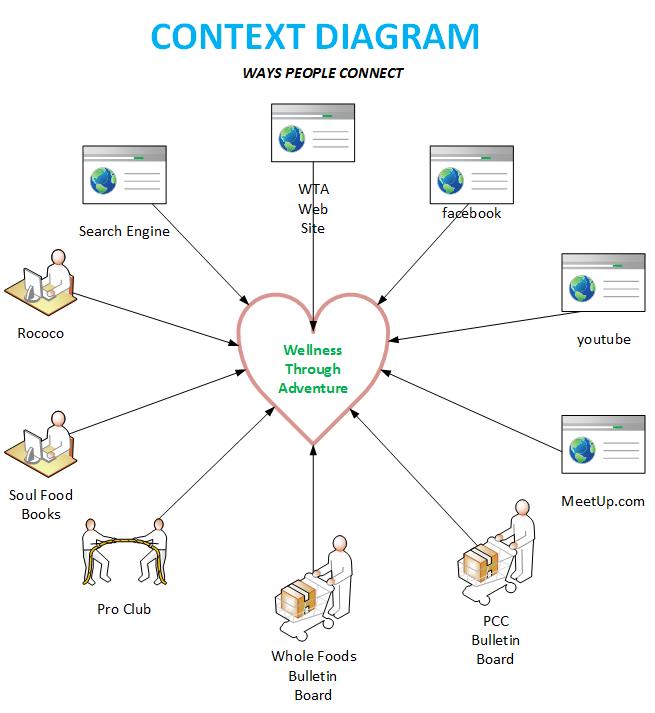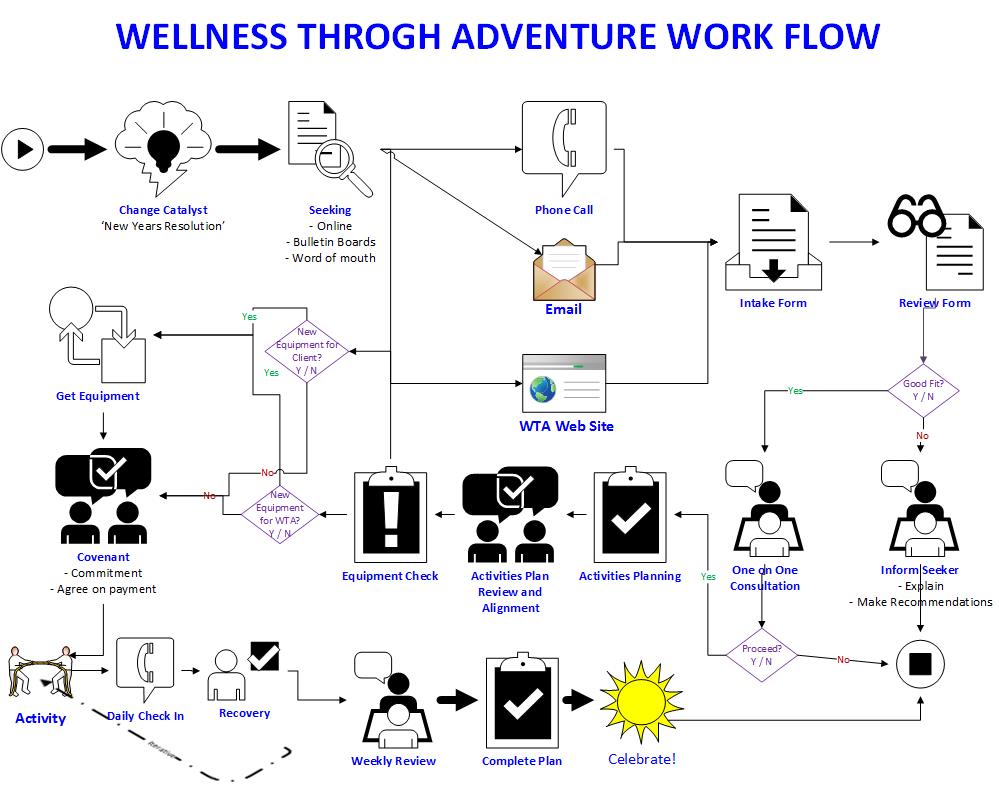 ESTABLISH PMP SERVICES PROGRAM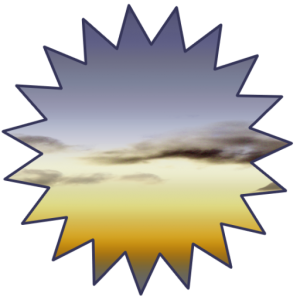 OBJECTIVE / DESCRIPTION
Assigned Project Manager: Emmett Thompson
Sirius Net Systems PMP Services Program - Project
Establish and Launch Project Management Professional (PMP) Services Program for Sirius Net Systems existing customers and future customers.
Planning and launching PMP Services Program including Fixed Cost Packages and remaining PMP Services Portfolio. 
Full Project Life Cycle Management                   Sales & Marketing Plan

Project Charter                                             Context Diagram

4 Service Package Work Flows                         Project Management Plan

Work Breakdown Structure (WBS) Diagram       Resource BS (RBS) Diagram

Voice Mail System Script                                Voice Mail System Diagram

Risk Analysis                                                Risk Response Plan

Scope, Schedule, and Cost Baselines                MS Project Schedule

Vendor Management                                      Support Documentation
HIGHLIGHTS
SPACER IN WHITE
Published:  May 27th, 2016
New Phone Tree System

Published Articles

PMP Services Program Launch

Business Development Program Launch
Vendor Contract Negations

Compliance Coordination

Supply Chain Readiness

Key Stakeholder Alignment, Evangelizing, & Reporting

Cross Team Coordination

User Experience Coordination

Tools Coordination

Release Management
Management Role

Stakeholder Management

Hallway Conversations

Team Motivation

Active Listening

Adaptive Leadership

Servant Leadership

Iteration Sizing

Product Backlog
Integration Management

Scope Management

Cost Management

Plan HR Management

Acquire Project Teams

Develop Project Teams

Manage 

Project Teams

Stakeholder Management

Communication Management

Risk Management

Procurement Management

Configuration Management

 

Project Transition to Employee Owned Program